Denton, TX is the perfect destination for a weekend trip this holiday season
Winter in Denton is about celebrating community and togetherness, especially this holiday season. Whether you're a seasoned visitor or new to Denton, we have compiled our top 10 ways to spend your winter in Denton, your home for the holidays.
---
Find the Perfect Gifts! 
Though it might be cold outside, giving the perfect gift feels absolutely heartwarming. As always, Denton's hip stores have some excellent presents for this holiday season. Just shop-hopping through Denton's decoration-adorned downtown is sure to give you some gift ideas. However, if you're still not sure what to surprise your loved ones with this holiday, just go here for our 2022 Winter Shopping & Dining Guide. You'll find wonderful presents for friends, family, and more, as well as some Denton-specific gifts to help you shop local and highlight Denton's unique character.
---
Experience Local Drinks & Eats
The holidays are about spending time with the people you love the most. There's no better way to do that in Denton than going out together and enjoying some of the city's amazing drinking and dining venues. If you need help planning your next outing, check out our list of beloved local joints that will make your mouth water. Of particular note are Denton's many craft breweries. Places like Howling Mutt, and Denton County Brewing Company are all within easy walking distance. Keep an eye on special seasonal offerings, like DCBC's limited barrel-aged brews, perfect for sharing with friends or even giving as gifts. Most importantly, make sure you plan to visit downtown for Wassail Weekend, December 2-3, where merchants around the square mix up their favorite recipes with free tastings.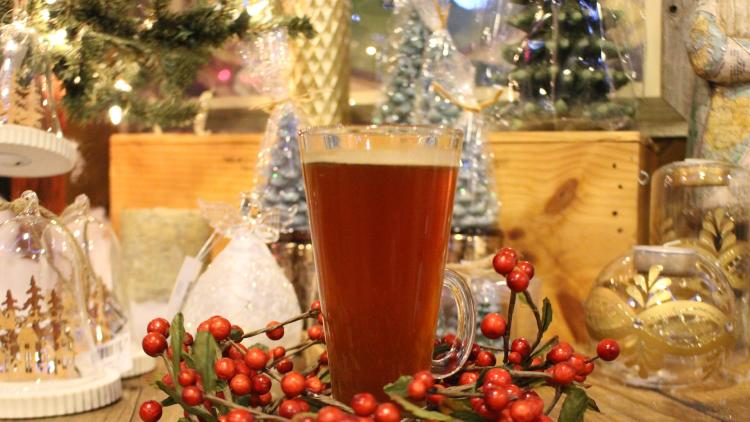 ---
Make Holiday Memories
Denton has more than a few ways to ensure this holiday season is one you'll look back on for years to come. For starters, few can resist the festive photo-op that is Denton's historic downtown square during the holidays. Once the lights are strung up and the shopfronts decorated, it's the perfect place to snap some holiday pictures or Instagram gold! For families with younger kids looking to make some memories this winter, check out Denton's biggest Cocoa & Coffee Crawl put on by the Explorium Denton Children's Museum. This year's event features a scavenger hunt for kids to complete as you make your way through each stop. If you're looking for more activities this winter season, take a look at our winter calendar for more memory-making events.
---
Have Some Family Fun 
Speaking of kids, Denton has no shortage of activities for the whole family. In fact, an entire page of family fun can be found right here. Besides the usual kid-friendly restaurants and activities, there are also some seasonal specialties. For example, Gnome Cones, purveyors of fine snow cones, offers packs of snow balls for a little winter fun. Spending the holidays in Texas doesn't mean we can't have a little winter fun this season.
---
Attend the Annual Tree Lighting & More
Events this winter in Denton are back in a big way, including trivia nights, karaoke, local markets, and holiday drag shows! This seasons events will kick off with Denton's 32nd Holiday Lighting Festival. Visit the Winter Wonderland to relax, take a ride down the slide, ride the trackless train, see your favorite holiday character, listen to some fun music, grab a bite to eat and maybe even find a Christmas present, too! Check out our calendar for a full list of all the wonderful events happening in Denton as you plan your stay.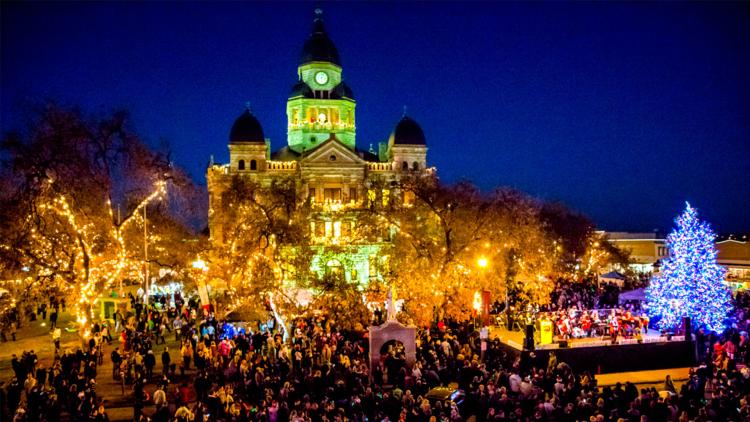 ---
Hear the Sounds of the Season  
It wouldn't be a Denton list without live music, and this holiday season in Denton is no exception. You'll find live music just about every day this month. For those looking to get into the spirit of the season, there are events like the Brave Combo Holiday Concert, or the Merry Band of Christmas. Of course, if you get enough of that on the radio, you'll find plenty of shows going on at many of Denton's local venues as well.
---
Take in the Culture 
Trendy town that it is, Denton is not without some exquisite film and theatre options this winter. For some holiday season entertainment, Campus Theatre presents Disney's Beauty and the Beast through Sunday, December 18th. A "tale as old as time" that features Belle, a beauty from a provincial town, and a terrifying beast, who is actually a prince under a curse. The beast must learn to love and be loved before time runs out, or he and his whole household will be cursed forever. This spectacular musical is a treat for the whole family. January 25-29, 2023, the Denton African-American Scholarship Foundation will be sharing  powerful stories at the Denton Black Film Festival. More than just film, this expo also features music, poetry, tech, and more, all highlighting black culture and experience.
---
Nightlife for Creatures that are Stirring 
Denton's nightlife is one of the best, and this goes doubly for the winter. Meeting the cold weather is the warm, welcoming atmosphere of the city's tight-knit community of bars and taverns. Previously mentioned are some of Denton's awesome craft breweries like Howling Mutt, and Denton County Brewing Company. Added to that list are local taprooms with wide selections such as Herf's. Plus, if the cold wind starts to get to you, you can always warm up around one of the fire pits at Harvest House, another favorite among the Denton nightlife scene!
---
Visit an Exhibit
In many ways, Denton is an artist community. Nowhere is this more apparent than at the Patterson-Appleton Arts Center, where through December 17th they will be showing casing Forgotten 9, an exhibition of nine women instructors from the mid-20th century that help shape the arts program at Texas Woman's University. Artists on display include Dorothy A. LaSelle, Mattie Lee Lacy, Marie Delleney, Mary Marshall, Carlotta Corpron, Edith Brisac, Coreen Spellman, Thetis Lemmon, and Marjorie Baltzel. If you miss this exhibit, however, the PAAC always has exciting upcoming galleries as well. A full list of their exhibitions can be found here.
---
Book a Stay
With so much to do in Denton this winter, you might as well book a stay and turn it into a long weekend! A full list of places to stay can be found here, from award-winning hotels to quaint B&Bs. 
Header Photo Credit: Jonathan Gutierrez