Denton, TX, is the perfect destination for a weekend trip this summer
The season is headlined by outdoor activities, food, drink, and all-around fun. Plan your vacation and book a stay today with these fun ideas for families, friends, couples, and solo adventurers.
---
Get Outdoors 
Summer is here, and there's no better way to celebrate than by getting outside for some fun in the sun. Whether you're looking for an invigorating workout or just a pleasant summer stroll, Denton has you covered with 27 trails, 28 playgrounds, and 38 parks (a full list can be found here). You could even make a day of it at the Clear Creek Natural Heritage Center. Besides offering beautiful hiking trails through natural bottomland forest, the nature preserve also provides hands-on workshops covering topics such as gardening, composting, and rainwater harvesting. Best of all, the trails and workshops are both free! So get outdoors for some fresh air and sunshine. It's sure to bring a smile to your face.
---
Unwind with Some Patio Drinks & Eats 
Some say the best way to enjoy the outdoors is sitting on a gorgeous patio with delicious food and a full bar not too far away. Fortunately, Denton has some amazing locations for outdoor dining. The best view goes to LSA Burger's rooftop patio, which looks out over the Denton Square and boasts a bar and stage for live music. Many of Denton's craft breweries have patios too, such as Denton County Brewing Company, and Howling Mutt. If you're looking for an award-winning meal, try Hannah's Off the Square. They offer delicious cuisine made with locally sourced ingredients. Or, if you're after something to drink, swing by Miss Angeline's, known for their welcoming atmosphere and fabulous cocktails. All of these patio spots and more can be found here.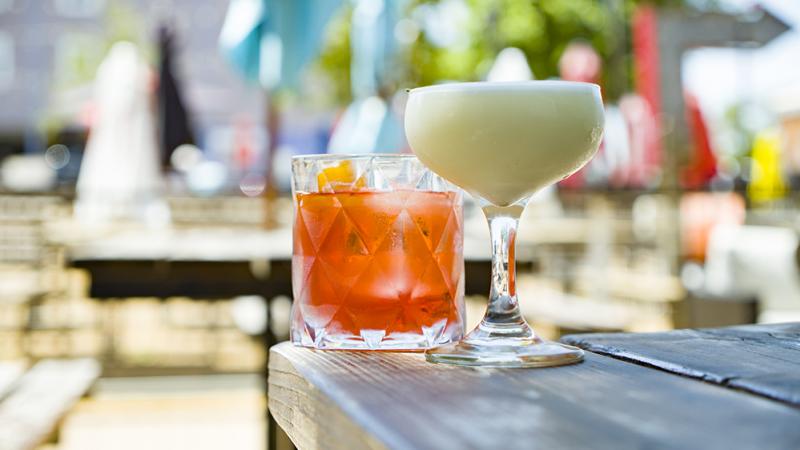 ---
Listen to Live Music 
It's no secret that Denton is a live music hotspot. With dozens of venues and events, there's live music playing somewhere around the Denton Square nearly every single night. The performances span genres, featuring jazz, country, rock, and many other types of music. But no matter what is being played, the community is unified by the friendly and creative atmosphere that's become a hallmark of the Denton live music scene. So check out these venues and their upcoming events here, or just set up with a blanket and enjoy some live music on the Square. With Chestnut Tree's excellent food and Bearded Monk's craft beer to go, the makings for a great picnic and live music serenade are all in one place!
---
Attend an Event 
Every summer in Denton is quite eventful… literally! There are many events to attend, and this summer promises to be a return to form. To start with, there's the Denton Community Market, a local art and farmer's market that runs every Saturday throughout the summer. It features vendors, food trucks, kids' activities, and–of course–live music. You also don't want to miss the Fourth of July Jubilee which features a parade, a fireworks show, and lots of other fun activities like pony rides and rock climbing. More information on these and other summer events around Denton can be found here, and a full calendar can be found here.
---
Learn Something New at a Denton Museum 
Lots of people get their bodies ready for summer, but what about their brains? If you're looking to expand your perspective this summer, Denton has you covered with its various historical sites and museums. The Denton County Courthouse-on-the-Square is of historical interest itself, but it also houses a museum with rotating exhibits and lectures. Beyond that, the Bayless-Selby House is a preserved Victorian-style house that depicts life in Denton during the turn of the 20th century. Finally, those that haven't been to the Denton County African American Museum owe it to themselves to make a visit. Residing in a house built in 1904, this museum explores life for African Americans in the small Denton community known as Quakertown, named for abolitionist Quakers who assisted slaves along the Underground Railroad. More information on all of these museums and more can be found here.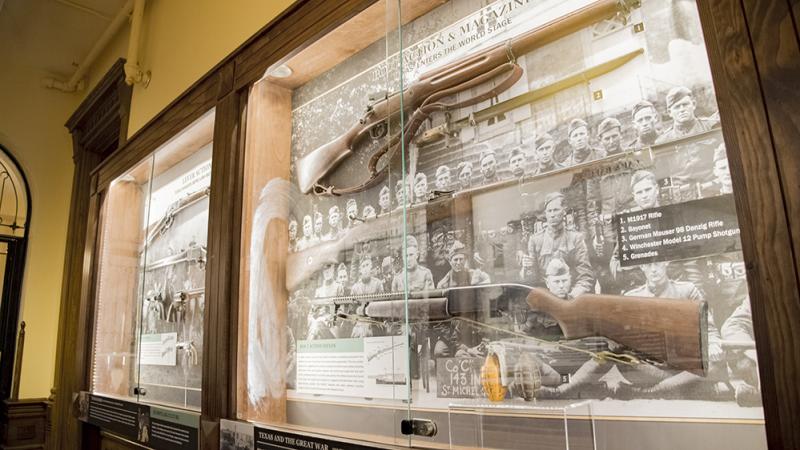 ---
Take a Dip 
Summer is fun but it can also be hot. Luckily there are plenty of places to take a refreshing dip around Denton. Right off the bat, the City of Denton offers more than a few places to beat the heat such as Water Works Park, the Natatorium, and the Civic Center Pool. A full list of local places like these can be found here. Those looking for something a bit more thrilling could also check out the newest waterpark in the area: The Cove at The Lakefront. This indoor park has multiple high-adrenaline slides, a surf machine, and much more. So make a splash this summer and check out one of Denton's many water attractions.
---
Have a Historic Day at the Historic Town Square 
The Denton Square has everything needed for a perfect summer day. There's delicious food, excellent shopping, a hopping bar scene, and much more. You could bring a blanket and lie in the shade on the Courthouse lawn. Those with a sweet tooth can stop by Atomic Candy or Beth Marie's for a special summer treat. Then, round out the day at one of the Square's many bars such as Bearded Monk or Eastside Denton. A full list of what the Square has to offer can be found here. There's so much to do at Denton's Historic Town Square that you can just show up and see where the day takes you. Odds are you'll end up having the perfect summer outing.
---
Stay Cool with an Indoor Activity 
As fun as it is outside, Denton offers more than a few places for some indoor activities as well. Plus, there's A/C! Break up your routine with something unique. Painting with a Twist offers group painting classes with flowing wine and conversation. Horse's Axe and Ironwood Axe Throwing offers, well, axe throwing, an old lumberjack pastime that's made a comeback in recent years as a group excursion. Of course, there are more traditional indoor activities as well. There's shopping to be done at the Golden Triangle Mall and shows to be caught at the Campus Theatre (upcoming schedule found here). There's certainly no shortage of indoor fun to be had this summer around Denton!
---
Take the Mural Tour 
Known for its art, Denton has a hip vibe that fosters a talented community of painters. Nowhere is this influence more apparent than on the city's streets themselves! Indeed, Denton boasts literally dozens of murals that keep the city feeling vibrant and colorful. Murals such as the one entitled "Timeless" (which decorates the outside of a prominent local bookstore on the Square, Recycled Books) have become local landmarks, recognizable to generations of Dentonites. Taking a tour of these wall-adorning wonders makes for a splendid little summer afternoon. Plus, Denton's murals are great for photo-ops if you're looking for something to post on social media. A full list of Denton's beautiful murals can be found here.
---
Book a Stay
Sometimes there's just too much to do in one day, so make it a long weekend! Denton has every type of vacation arrangement you could want, from beautiful hotels to quaint B&Bs, to fun camping sites and RV parks. More details on these wonderful accommodations can be found here. With so many options for spending the night, there's no reason not to turn any potential Denton day trip into a full-on weekend excursion!
Header Photo Credit: Kes Gilhome