Denton, TX is the perfect destination for a weekend trip this fall
The autumn season is headlined by outdoor activities, food, drink, and all-around fun. Plan your vacation and book a stay today with these fun ideas for families, friends, couples, and solo adventurers.
---
Fall Means Football
It's football season, plain and simple. For any and all fans excited to get back in the stands, Denton is a perfect place to take in a game. The University of North Texas has the football schedule posted, so find your foam finger and circle a Saturday on the calendar. Whether taking the whole family or going out with friends, nothing brings a community together on a crisp autumn day quite like college football.
---
Outdoor Evenings - Patio Drinks & Eats
One of the best ways to enjoy the gentle evening breezes of a Texas fall is on the patio. Preferably with good food and drink. Denton's local dining scene checks both boxes. The patio view at LSA Burger Co can't be beaten, looking out over the square and the changing leaves of its trees. Meanwhile, Denton's awesome craft breweries also have patios. Denton County Brewing Company, Howling Mutt, and East Side Denton have cool atmospheres and outdoor seating to enjoy the fall weather. Finally, no list of Denton's patios would be complete without mentioning Miss Angeline's, a Downtown Denton favorite with a pet-friendly patio and deck, as well as some to-die-for cocktails! Check out the full list of Best Patios in Denton.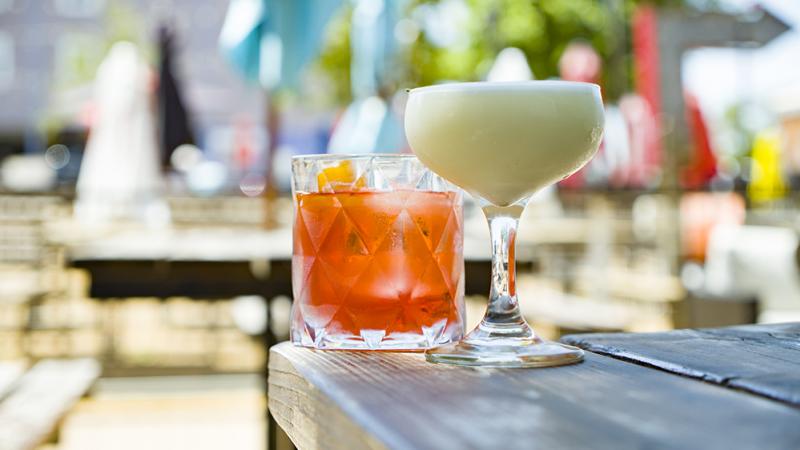 ---
Listen to Live Music 
Denton's venues are host to one of the best live music scenes in Texas. This fall is no exception. Throughout the season, dozens of awesome acts will be performing, spanning many genres. From jazz, country, blues, rock, and more, Denton's live music is a can't-miss experience for anyone looking to celebrate this fall. To learn about upcoming shows and catch your favorite artists, click here.
---
Fall Family Attractions 
The fun in Denton this fall goes beyond the bars and music venues. Our city has a number of exciting attractions perfect for the whole family. To start with, the Frank Buck Zoo is a short drive north and makes for a great weekend excursion. Boasting over 130 animals, the zoo brings exotic wildlife to the savannahs of North Texas. Next, you've heard of a turf war, but how about a Nerf war? The Battlefield offers pulse-quickening indoor Nerf gun battles in Denton. Bring your own Nerf guns or rent their equipment and let the battle begin! Don't miss Alpaca Yoga at TX-Ture Farm, a small family farm that produces alpacas, lavender, honey, Christmas trees, and memorable experiences. Join them for a hands-on class, farm festival, or let us host your family or corporate event. Finally, going out for some family fun has its ups and downs–literally. Altitude Trampoline Park is a 30,000-square-foot trampoline extravaganza, complete with fun extras like basketball dunking lanes and bouncy dodgeball. For more info on these and other family-friendly attractions in Denton, go here.
---
Autumn Breezes, Awesome Reading
There's nothing quite like a bookstore in the fall. The feeling of escaping the windy, leaf-strewn square and stepping into a warm bookstore can't be beat. Denton caters to all the needs of autumn readers, offering an abundance of cool local shops filled with interesting books. Recycled Books, for example, is a bookworm's paradise. Inhabiting the landmark ex-opera house on the square, it's a veritable world of vintage tomes that keeps readers perusing for hours. Come support our local independent and family owned book store right off the square, Patchouli Joe's Books & Indulgences.  More Fun Comics and Games, also on the square, is another delightful shop to duck into this autumn. They have a wide selection of comics and graphic novels both vintage and new. These are just opening pages of the story. Even more shops to fill out your fall reading list can be found here.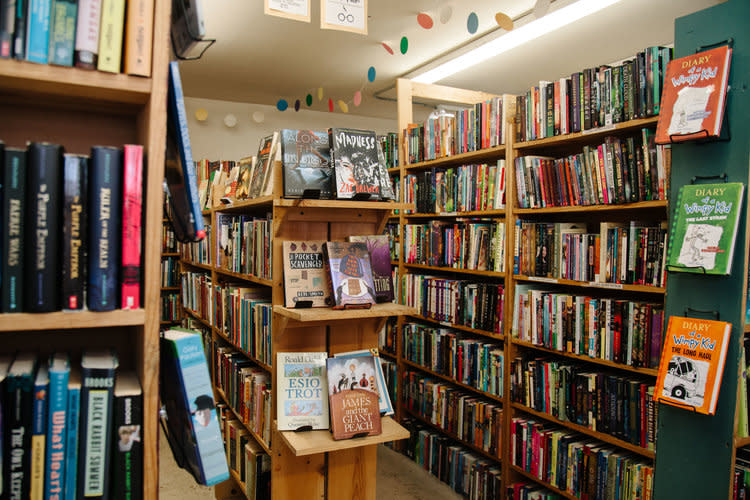 ---
Brave a Haunted House 
Fall doesn't just mean sweatshirts and pumpkin patches. It also heralds October and all things spooky! Where better to get into the Halloween spirit than at a dedicated tour of horror? In Denton, Parker House has this covered. Located west of the city off of University Drive, this year's theme is Zombie Outbreak and will open on October 6th, running every weekend through the month. In the interactive attraction, guests must thwart the living dead themselves. For more information, click here (if you dare...)
---
Attend an Event
The Denton Arts and Jazz Festival has earned a solid reputation for providing the finest in entertainment and art in the North Texas Metroplex area. Come enjoy live music all weekend from Oct. 6th - 8th at Quakertown Park. Later on in the month, Denton's annual Day of the Dead Festival will shut down Hickory and Industrial St. Oct 27th - 28th. And, as we get into Thanksgiving time in November, there is the Turkey Roll Bicycle Rally, a charity event with proceeds going to youth leadership clubs around the community. It's also a perfect opportunity to get some exercise before that big Thanksgiving meal. All around, fall has some great events to look forward to in Denton. Even more can be found here.
---
Farmer's Markets and U-Pick Farms 
Fresh produce and flowers are only a hop, skip, and a jump away when you're visiting Denton. Check out these local places or make a day of visiting some of the area farms and orchards! (Many of these events and farms have limited hours and are only open seasonally. Please check with their respective websites and social media to ensure they are open and welcoming visitors!) Whether you are ready to hit the farm this fall, or wanting to plan the perfect trip for another season, Denton has you covered! 
---
Walk the Walks
Some days in fall are just too perfect not to go outside and experience. An awesome way to do this is on one of Denton's many walks. If you're after something more athletic, click here. Denton has a lot of places for outdoor recreation, including nature preserves such as the Clear Creek Natural Heritage Center and walking/biking trails like the Denton Katy Trail. If you're looking to work out your brain as well as your legs, taking a walking tour of Denton's historical sites might be more of interest. Alternatively, you could take a walk around Downtown Denton and explore some of the city's most Instagram-able spots: its murals! Taking a walking mural tour and snapping some pictures is another fun way to get out and about this autumn in Denton.
---
Book a Stay
It takes more than a day to experience all that Denton has to offer. Denton's vacation amenities include large hotels, quaint B&Bs, camping sites, and RV parks. All the details about these and other places to book a stay in Denton this season can be found here.
Turn your fall trip to North Texas into a vacation by seeing all the awesome things Denton has in store.
Header Photo Credit: Kes Gilhome