Guided Tour of the North Texas Horse Country
The North Texas Horse Country, one of the largest concentrations of horse farms in the United States, offers a variety of breeds and disciplines. Quarter Horses, Thoroughbreds, Paints, Arabians, Appaloosas, Warmbloods…they're here…and world champion horses abound in cutting, halter, western pleasure, reining and many other disciplines. Large breeding farms, training facilities and equine specialist can be found, making this area a mecca for professional horsemen and horse enthusiasts from all over the world.
Visitors can enjoy the beautiful Horse Country of North Texas by joining one of our six behind-the-scenes guided tours or by downloading a self-guided driving tour. For groups of 25 or more contact the Denton Convention and Visitor's Bureau for an arranged private tours, at 1-888-381-1818.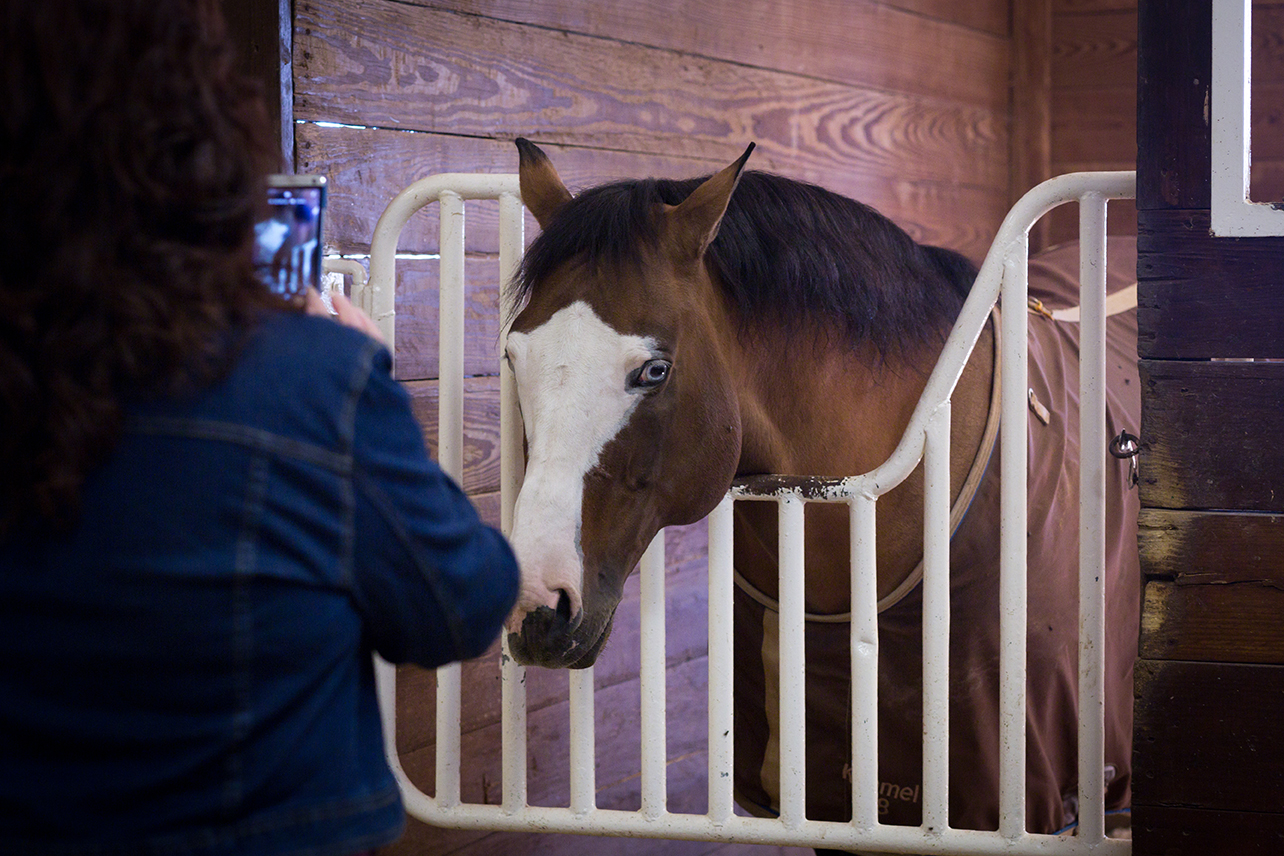 Ticket price includes snacks, BBQ lunch at Oak Meadows Ranch and drinks. Tickets are non-refundable.
Tickets may be purchased on-site; day of tour for $45 (cash only) and based on availability.
*Additional dates are available for large groups. More information available for group tour operators available here.
*Tour recommended for ages 13 and up and does not include horseback riding.
More information on DiscoverDenton.com 
DID YOU KNOW?…
The American Paint Horse registry originated in Gainesville in 1962 by founder Rebecca Tyler Lockhart.
The first Cutting Horse competitions were in 1920 at The Southwestern Exposition and Fat Stock Show in Fort Worth.
Horses are measured in hands and a hand is four inches.
The American Donkey & Mule Society is located in Denton County. A natural protector from coyotes, donkeys are often penned with horses.
There are over 200 breeds of horses in the world.
Three of the Four members of 2008 FEI USA Reining Team are from North Texas.
The luckiest horse shoe of all is one off the hind leg of a gray mare.
The leading all-time money earner in the National Reining Horse Association is from Tioga.
Horses can see in two directions at once.
American outlaw Sam Bass began his career as a horse racer in North Texas atop the famous Denton Mare.
A newborn foal's legs are already 90% of the length they will be when full grown.
Tioga native Gene Autry had 7 horses over the course of his career all named "Champion".
A foal is able to stand just one hour after birth.