We all love our desserts. Cupcakes, pies, cheesecake. But I can definitely appreciate the simplicity (and deliciousness) of a fresh-baked cookie.
And quite honestly, we've all been through a lot the last few months. So treat yo'self and pick up some of these simple delights for National Cookie Day!
Tiff's Treats
What's better than warm cookies? Very little, in my opinion. Tiff's Treats, located in Rayzor Ranch, serves up classic cookies and will even deliver them in Denton still piping hot. Now, to hoard them all to yourself because once your family, roommates or co-workers smell the delicious warm cookie scent, they'll be on you like bloodhounds.
Tiff's Treats ∙ 2320 W University Dr ∙ 940-287-3600 ∙ cookiedelivery.com ∙ Delivery/Takeout available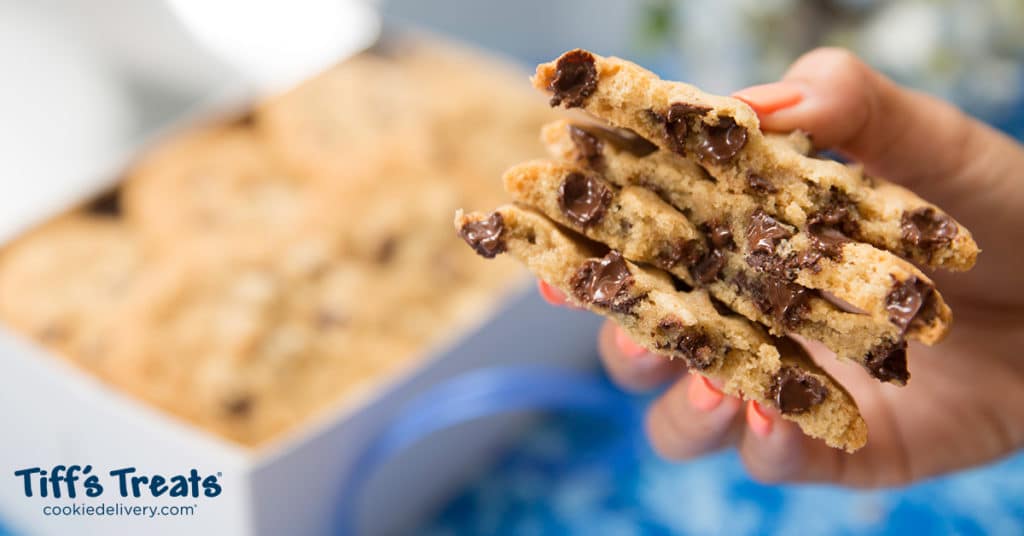 ---
The Cookie Crave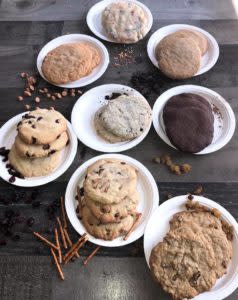 This new spot just south of the Square has been serving up yummy treats, perfect for those who have food allergies. Their cookies can be prepared without nuts, gluten, dairy or soy, but still retain the deliciousness that we've come to expect from our cookie treats.
The Cookie Crave ∙ 519 S Locust St ∙ 940-323-1222 ∙ thecookiecrave.com ∙ Delivery/Takeout available
---
Ravelin Bakery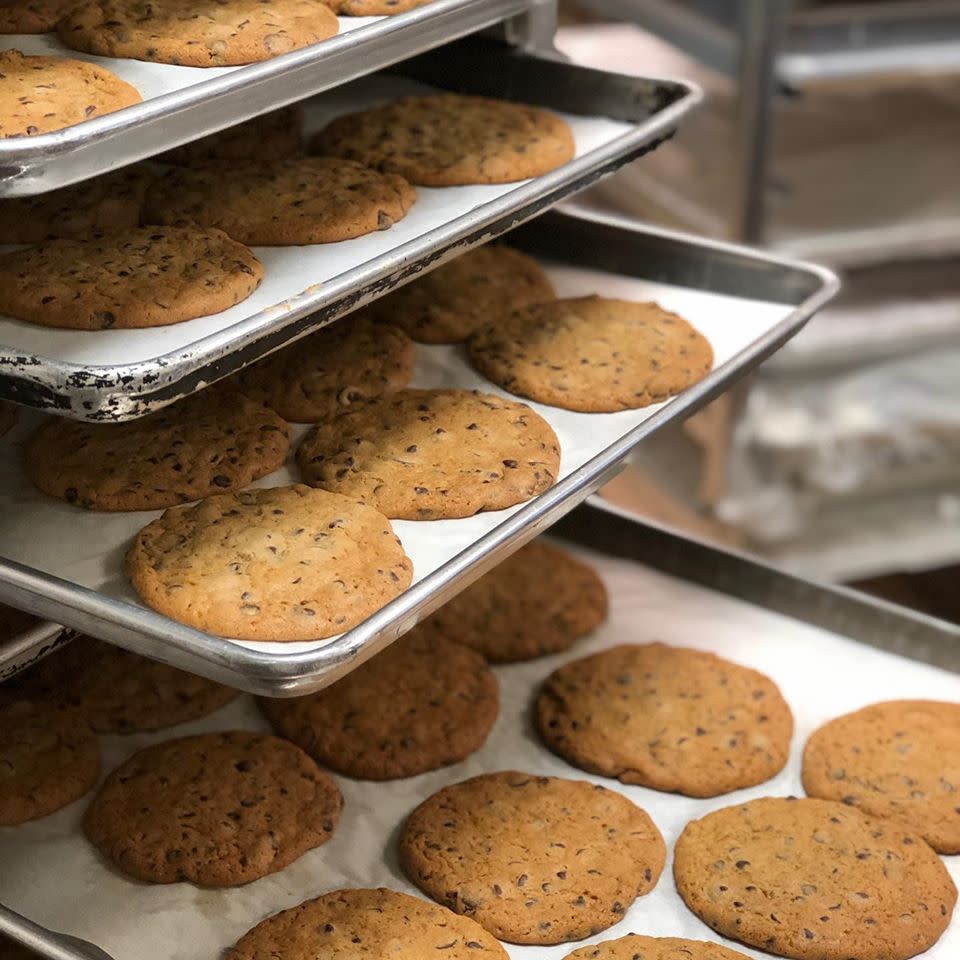 Can you go wrong with anything from Ravelin? This delicious purveyor of pastries and baked goods on S. Elm keeps us all wanting more from their ovens. Stop by any day for some of their chocolate chip cookies and try not to get distracted by the case of pies, tarts and fresh baked breads!
Ravelin also works with several types of grains and mixtures, so feel free to step outside of the box with your orders!
Ravelin Bakery ∙ 416 S Elm ∙ 940-382-8561 ∙ Facebook.com/RavelinBakery ∙ Takeout available
---
Insomnia Cookies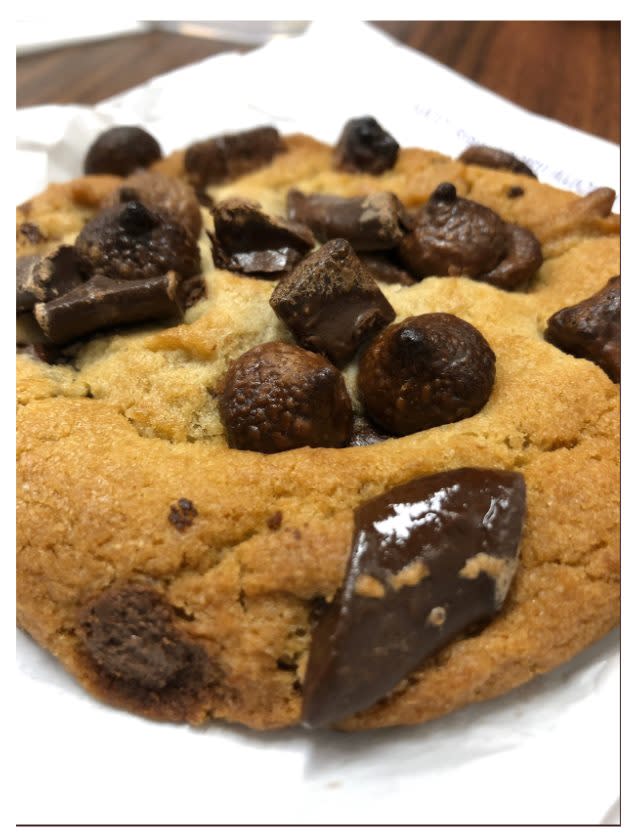 The first to bring the ground-breaking notion of cookie delivery to Denton, Insomnia Cookies has been the helper for many who have those late night cravings. They also have vegan and gluten-free options. And, if you're just ready to go full ham, there's the Triple Chocolate Chunk Deluxe cookies: three types of chocolate, one giant cookie. Challenge. Accepted.
Insomnia Cookies ∙ 106 Fry St ∙ 940-241-4269 ∙ insomniacookies.com ∙ Delivery/Takeout available