When Qantas Airlines announced earlier this year that they were offering a non-stop flight from Sydney Australia to DFW, travelers in both countries were excited and looking forward to take advantage of the flights for both business and leisure. One group in particular that took some fancy to the new schedule was a group of superstar Travel Agents from Australia. And what did they want to see? Well the Western lifestyle in Texas of course!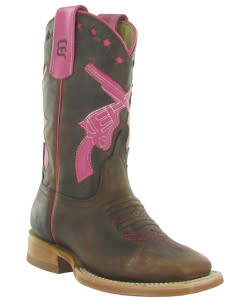 The Denton Convention & Visitor Bureau was excited to learn that 12 of Qantas top sellers were headed to Texas and their first stop was the North Texas Horse Country.   Despite the jetlag, the group was ready and eager to start their True Texas experience.  Their adventure began at Lantana Lodge Resort & Marina atRay Roberts Lake State Park where they enjoyed dinner at the Bronze Buffalo Grill and overnighted in rooms that overlooked the lake and cedar, post oak and black oak trees.
An early rise the next day, the group was met by Monica with Black Mustang Ranch who had horses ready for a scenic trail ride through the wetlands of Ray Roberts Lake State Park. Immediately after the trail ride and as soon as the summer heat started to rise, these influential travel experts boarded a motorcoach for a driving tour of the beautiful Horse Country including a behind the scenes tour of the famous Valor Farm.
It wouldn't be Horse Country Tour without a stop to Dennards Western Store. When the travel agents "saddled up" on the motorcoach again it was with a heap of western treasure. Many of the top sellers could not contain themselves at the sight of the child sized boots in assorted colors. Several kiddos in Australia will be bragging about mom or dad's recent trip to Texas while adorned with Texas attire.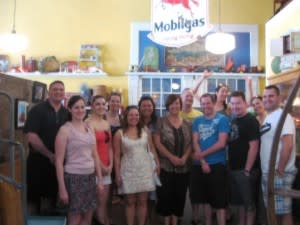 Dana Lodge, Sales Director with the Denton CVB, was the tour guide on the recent venture, "This was a great opportunity for Denton to be able to showcase our wonderful Horse Country to these individuals who have the capability to influence and send us many visitors from Australia."
In true Texas hospitality before the group headed out of Horse Country there was room for one more stop at a local favorite. Lucy's Mom's on Main in Aubrey, had a home cooked spread that only "mom" would be able conjure up. The unique antiques that adorned the restaurant and the amazing ranches just visited were the topics of conversation while the group was introduced to Texas comfort food.
It was just a glimpse of the western lifestyle many of the Australian visitors were eager to discover. The Dallas CVB was the next host and while these top selling Travel Agents were on their way to visit some iconic Dallas attractions, the character, charm and new purchases in Horse Country will make it to the top of conversation when it comes to Texas Travel.