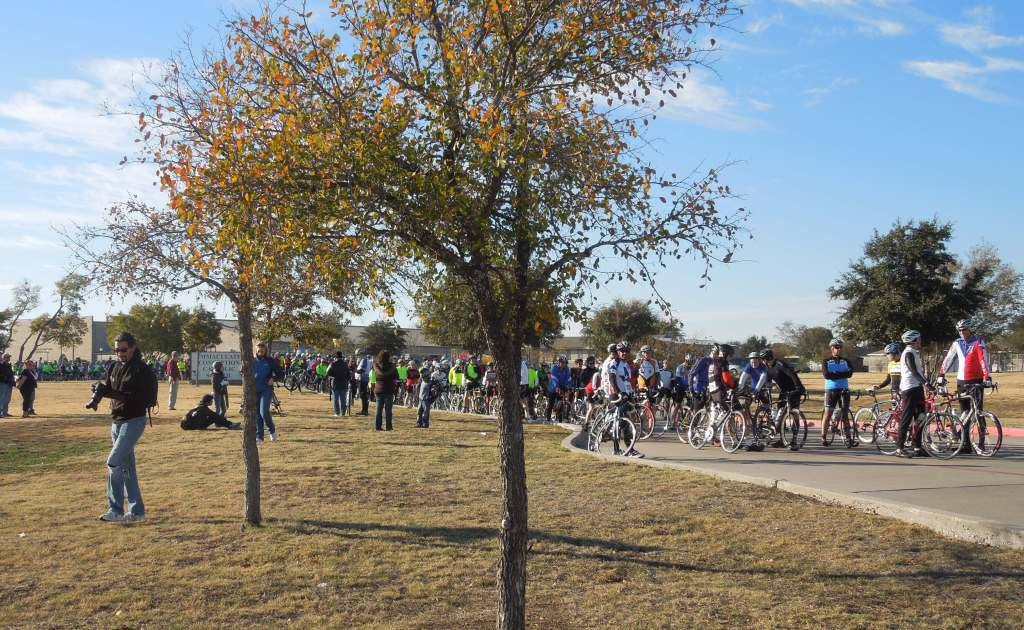 It's November. Holidays, turkeys, pilgrims, pie are the likely images that immediately come to mind. Oh…and cycling.  At least in Denton, of course.
This year is the 32nd annual Turkey Roll Bicycle Rally, and this should be the best one yet! All types of bike riders join together to benefit a couple of really good causes.
Our own city council member, Dalton Gregory, has ridden in the Turkey Roll multiple times. He loves the event and the scenery it provides. "It's a beautiful route," he said. "It's a great way to see Denton and the horse country north of town." Dalton doesn't consider himself a competitive cyclist, despite that he has participated in many other bike races including the "Hotter'n Hell 100." That is one of the more serious races and takes place in Wichita Falls in the middle of August every year. For Dalton the Turkey Roll is one of his favorite races. "It's very well organized and is structured to include all types of riders. That makes it family-friendly," he said.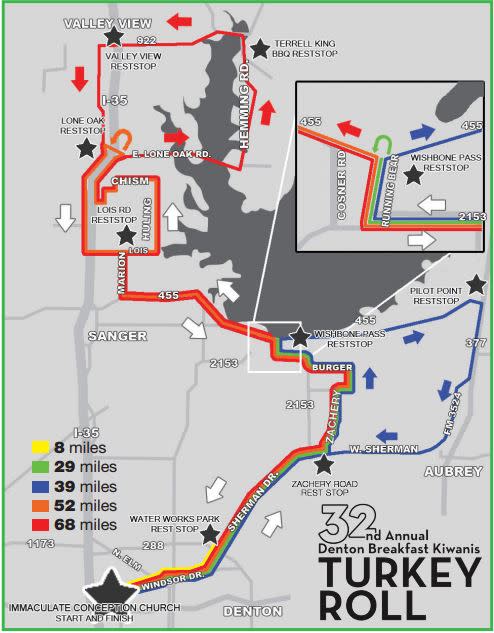 The Turkey Roll includes five courses with distances of 8, 29, 39, 52 and 68 miles long. This brings together the different levels of cyclists all for one event. The different lengths are perfect for the people who want to push themselves as a rider, as well as the people just starting out. The event welcomes a very diverse group of riders, from once-a-year riders with $50 bicycles, to avid cyclists with $5,000 bikes. Everyone is rolling together at the Turkey Roll.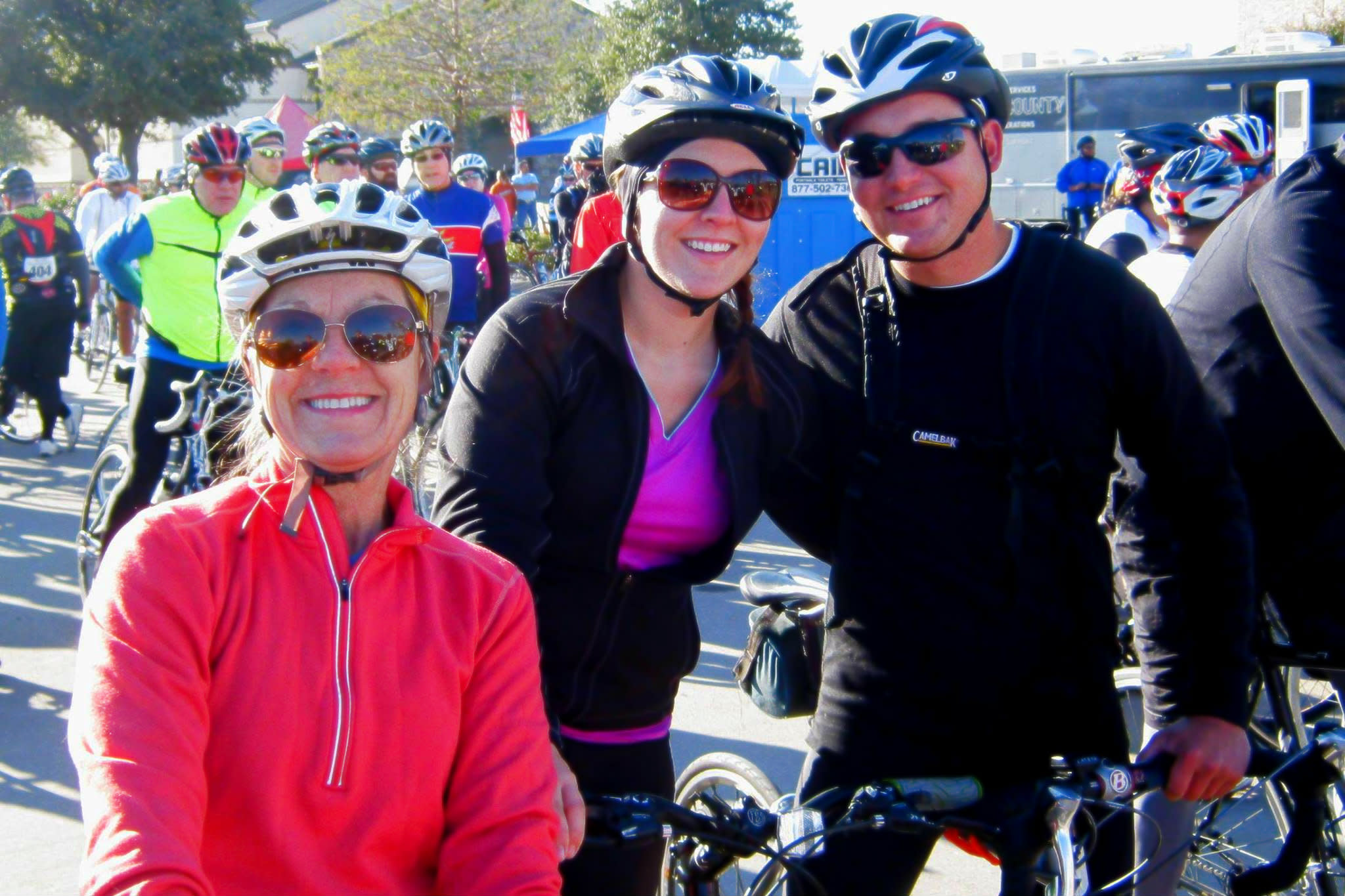 Over 20 years participating!! This group makes the Turkey Roll Bicycle Rally a family affair.
Not only is it a refreshing ride with gorgeous scenery, it also benefits local charities. Some of the proceeds benefit the Interfaith Ministries-Back to School Project. This charity is for low-income families with kids who need school supplies. The goal is to provide these children with backpacks full of all the supplies they would need for their school year, as well as relieve some financial stress off of their parents at the beginning of the year.
The second charity is the Eliminate Project, formed by Kiwanis International and UNICEF. Their goal is to eliminate maternal and neonatal tetanus. They want to be able to provide the tetanus shot to expectant mothers. They also offer hope to the mothers and their children in impoverished areas across the world.
The Turkey Roll will take place on November 22, 2014 starting and ending at the Immaculate Conception Catholic Church in Denton. Registration will be $30 until November 11 for all of the early birds (pun intended), after that it will go up to $35. The event will happen rain or shine, so be equipped for whatever the weather may bring. Be prepared to gobble down your Thanksgiving dinner guilt-free by being ready for the Turkey Roll send-off at 9 a.m.