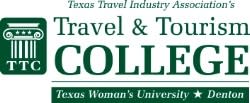 Each year tourism professionals from across the Southwest convene for one week of intensive tourism marketing and management courses during Texas' Travel & Tourism College (TTC).  This year's college will be held June 18-22 at Texas Women's University.  It is the first year that the Texas Travel Industry Association (TTIA) is bringing the TTC to Denton, and the university and city are excited to welcome the more than 120 travel industry professionals!
Travel & Tourism College offers courses designed to provide current and practical tourism marketing information and skills to anyone in the travel and tourism industry or related fields anywhere in the United States.
The schedule is packed from start to finish with classes, discussion groups and networking events. Instructors are university professors and industry CEOs who bring a wealth of knowledge and expertise to the classroom.  Hands-on learning components will provide information that students can take home and put to use in their organizations immediately.  Topics will cover marketing, advertising, trends in the travel & tourism industry, public relations, crisis management, measuring economic impact, travel packaging for success, branding, and much more.
Texas Travel Tourism College is a 3-year program, with returning students taking 2nd and 3rd year classes in consecutive years.  At the end of the 3rd year, the students will be assigned a project to complete within six months in order to receive their Certified Tourism Executive certification.  TTC students who are practicing Convention & Visitor Bureau professionals are also eligible to earn six Texas Destination Marketing Certification credits per year from the Texas Association of Convention & Visitors Bureaus.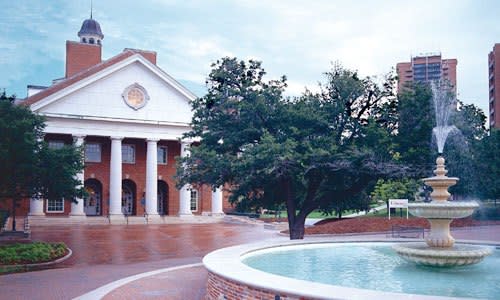 While the students will be learning a lot in their on-campus classes, the Denton CVB is taking full advantage of after-school hours to show off Denton.  The CVB, in partnership with Aria Media, created an exciting social media game that incorporates Denton's eateries, music, and well-known entertainment district into a fun, learning experience.  Students get a thoroughly original dose of Denton's best while practicing the interactive power of social media audience engagement.  The fastest growing marketing arena in the world, the Social Media learning experience is expected to be one of the most important TTC take-aways this year.
Texas Woman's University is located on the north side of the Dallas/Fort Worth area and is easily accessible from either the DFW Airport or Dallas Love Field Airport (a direct flight from most locations).
Additional information can be found online at www.travelandtourismcollege.com or download the TTTC flyer here.   If you have any questions, please contact Paul L. Serff, President Emeritus, or Jennifer Roush, Director of Events, at 512-328-8842 or jenniferr@ttia.org.