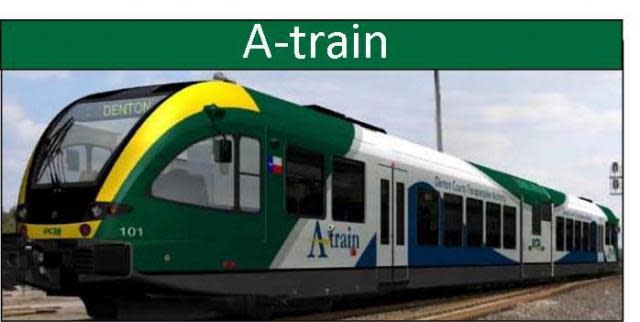 The Texas Travel Fair, produced and sponsored by the Texas Travel Industry Association of Texas during the Texas Travel Counselors Conference (TTCC) sponsored by the Texas Department of Transportation - Travel Information Division, represents one of the premier showcase opportunities for Texas destinations.  Held this past April in Waco, the Travel Fair is a trade show targeting Texas Department of Transportation officials, Texas Travel Counselors from the 12 Texas Travel Information Centers at Texas points of entry, and Texas Parks & Wildlife officials.
In attendance are more than 100 travel counselors along with another 100 visitor center managers and AAA office representatives from around the state of Texas.  These professionals give guidance to more than four million travelers to Texas each year.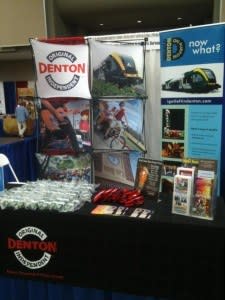 During the expo showcasing Texas cities and attractions, Kim Phillips, Chamber Vice President and Director of the Denton CVB invited attendees to "get on board" with Denton's newest form of transportation, the A-train.
While visiting Denton CVB's exhibit, travel counselors and managers received a squeezy A-train and Kim had an opportunity to talk about Denton County Transportation Authority's train amenities, schedule and train stations.   She also gave updates on attractions, entertainment, special events, and accommodations in Denton.  New and existing collateral materials including the Horse Country Tour brochure, Hip to be Square brochure, and the Denton Live magazine were also on display.
Counselors and managers were excited to learn about Denton's new mode of transportation.  Easier travel between Dallas and Denton will be a huge hit when they pass it along to the thousands of visitors passing through their centers throughout the year.