Even before the moment a child is born, they begin on their journey of discovering the world around them. We do not immediately plop a newborn at a desk and expect them to leaf through a textbook on how to latch on. Nor do we quiz them on the various uses of their fingers and toes. These things a child learns through experience and exploration. We were all born investigators that collect data about the world around us using our senses. This is the way we are designed to learn.
You can be a part of building a safe space for children and families to engage in educational experiences that follow this natural learning model by attending the fourth-annual Touch-a-Truck, put on at the CH Collins Stadium parking lot. This event is a fundraiser for the Denton children's museum, Explorium. The mission at Explorium is to create a fun and safe environment for children and their guardians to engage with each other, explore the world around them, and educate one another in the process.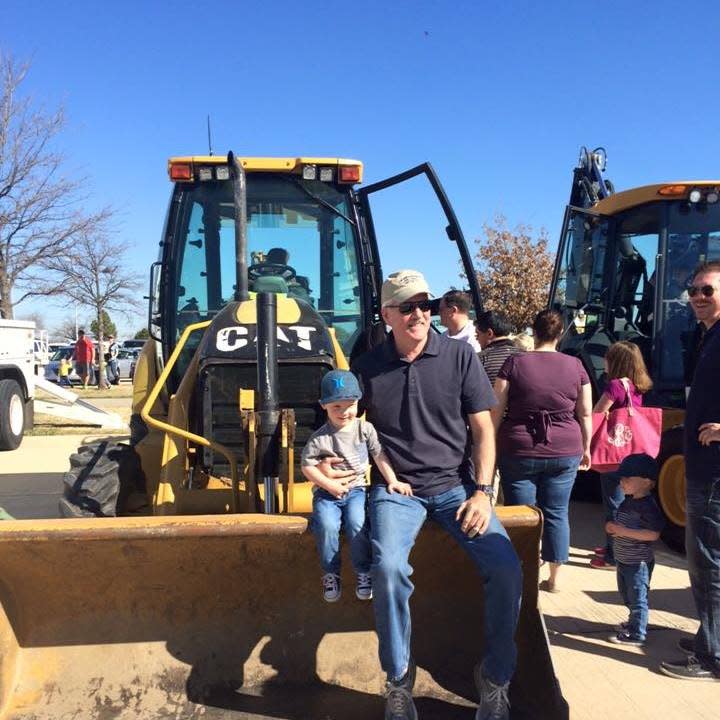 Touch-a-Truck is a rich opportunity for families to come explore dozens of  big vehicles that are often read about in children's stories. Participants are encouraged to climb in the vehicles and examine them. Children can ask questions about the vehicles and how they are used in the world. Individuals will be able to explore a variety of vehicles such as boats, tractors, construction trucks, and emergency vehicles that volunteers in the community will provide in order to help Explorium better carry out their mission. The suggested donation for this event is $2 per person.  Also, there will be raffle tickets available online or on-site for families to enter to win Disney Park Hopper Passes.
One compassionate feature of this event that makes it inclusive for families with unique needs is the silent hour between 9 and 10 a.m. During this hour all sirens, lights, and engines will be turned off. This creates a calm environment and provides a safe space for a child that might easily become overstimulated. Explorium wants only families with special needs attend during this time in order to create and extra memorable and unique experience for these families.
Explorium plans on opening in a permanent location in the next few months. For the past four years, Explorium has provided fun activities at various community events and festivals to raise money for their location. They have partnered with educational institutions as well as homeschool co-ops in order to provide vibrant enrichment activities. You can learn more about their traveling programs, Touch-a-Truck, and their much anticipated debut on their website. See you and your little ones on March 3rd!
---
Touch-a-Truck will be Saturday, March 3 from 10 a.m. to 1 p.m. at the CH Collins Stadium, located just off of Loop 288 and Sherman Drive at 1500 Loop Drive. A suggested donation of $2 per person is requested.
Some of the generous supporters sponsoring this event include: Denton Record-Chronicle and Walmart Distribution Center (big rig vehicles), Kwik Kar Auto Care of Denton, Hayes, Berry, White & Vanzant, L.L.P., Pediatric Dental World, City of Denton Solid Waste, Countryside Montessori, CoServ and the Denton Public School Foundation.