Denton has a little bit of everything to offer its residents and visitors to keep us from running out of new things to try. There's never a dull day in Denton, with art to be admired, live music to be heard, great shopping to enjoy and more. Whether you're a longtime Denton resident or even if you're just visiting, we've compiled a list of all the best places in Denton you won't want to miss out on. Without further ado, here's a sneak peak of things to do in Denton. See the full list here.
DIME store- Denton Independent Maker Exchange (DIME Store) opened its doors in downtown Denton April 2013, offering the people of Denton a chance to pick up unique handmade items made by local artists. DIME is like an in-store version of Etsy (a website that lets artists sell their handmade goods online). This charming little shop is perfect for Denton, a cityfull of people who loveone-of-a-kind items made by people who took the time and care to make everything high quality. Items you can find at DIME- purses, jewelry, home décor, clothing, and more! Make sure to check out the DIME Summer Bazaar Saturday June 8th at the Center for Visual Arts from 10 a.m. to 4 p.m. This will be free to attend, but make sure you get there early for a free goodie bag before they run out. Shop 'till you drop andmake it a fun girls' day downtown!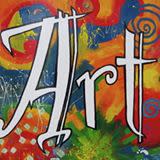 A Creative Art Studio- Get in touch with your artsy side here. Choose from one of their many classes, and learn from dedicated instructors how to make all sorts of creative things like stained glass or personal shrines. Or if you just want a cool place with art, music, and fun, stop by here for First Fridays, to get your month started out in the right direction. Next one is Friday June 7th from 7 to 10 p.m. The mix of the sounds of local music, and artwork while you relax and mingle make for a perfect evening.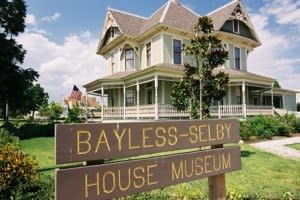 Bayless-Selby House Museum- This beautiful Victorian home-turned-museum is restored to its original 1908 beauty, giving Denton residents and visitors a glance back into Denton history. Located on the corner of Carroll and Mulberry in the Historic Park of Denton County, the Bayless-Selby House Museum is a noble building and icon for Denton. Complete with a wraparound front porch, this home is true example of Southern Charm. With the Denton Community Market and Denton County Farmer's Market rockin' and rollin' right along right in front of the Bayless-Selby House Museum, you'll have one more thing to look forward to seeing next time you go to pick up your fresh local produce.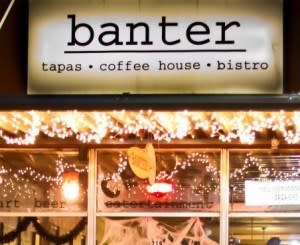 Banter- Only a few steps away from the square, this cozy little coffee shop has a little of everything to lure people in. Their menu is comprised of gourmet, organic food with tasty offerings like the Capresi Panini loaded with mozzarella, garlic basil pesto, and tomato. In addition to their hearty and healthy food menu, they also have a bevy of beverages to choose from- everything from cappuccinos and hot teas to microbrews and local wines. Mix all that together and take it all in with the live music that Banter has to entertain its patrons on a regular basis, and you've got yourself a comfortable place to relax with a vibrant and chill atmosphere. Check their event calendar on their website for a list of upcoming performances. Chances are your next new favorite singer-songwriter or band is playing at Banter soon, so head downtown to get an earful of some soul-soothing local tunes.
Ghosts of Denton Haunted History Tour- Think you know Denton? Get ready to learn a whole new side of Denton you never knew existed. The tour meets up every Friday and Saturday night at Jupiter House Coffee on the Square. Professional storyteller and local history buff Shelly Tucker guides the tour groups around downtown Denton, telling you stories that will make the hair on the back of your neck stand up. These unique tours are great for longtime Denton residents and first-time visitors alike. With the weather so beautiful right now, a walking tour of Denton sounds like a perfect idea to us!
Keep in mind this is only just a taste of the full list of things to do in Denton. What unique Denton places and happenings make your list?