In a world of suffering and conflict, a Canadian teenager makes positivity her mission. In the documentary Sunrise Storyteller, Kasha Sequoia Slavner is not an ordinary teenager; in fact she's extraordinary.  As a child living in a one-parent home, she learned the challenges of disadvantage. To change her narrative, Slavner sets out on an inspirational journey.
With the help of a couple of fundraisers, Slavner finds herself on the other side of the world. In the many countries she visits, she meets all kinds of people. Each of these people have unique stories that remind you of the good in humanity, especially in the face of racism, poverty, and even illness.
This film initially starts about Slavner, but quickly becomes a story about the power of hope. Hope is what keeps us going on the days we think we cannot. It is what keeps us loving our neighbors even if they have wronged us. It is what makes us human.
Sunrise Storyteller will show you that you can make a difference no matter how small you may feel. Our stories are not limited to the injustices that happen to us but can be the catalyst for change. It is a reminder that we are a global community and helping those around us will benefits us all. Like the sun rising in the morning, so will your spirit.
Acres of Diamonds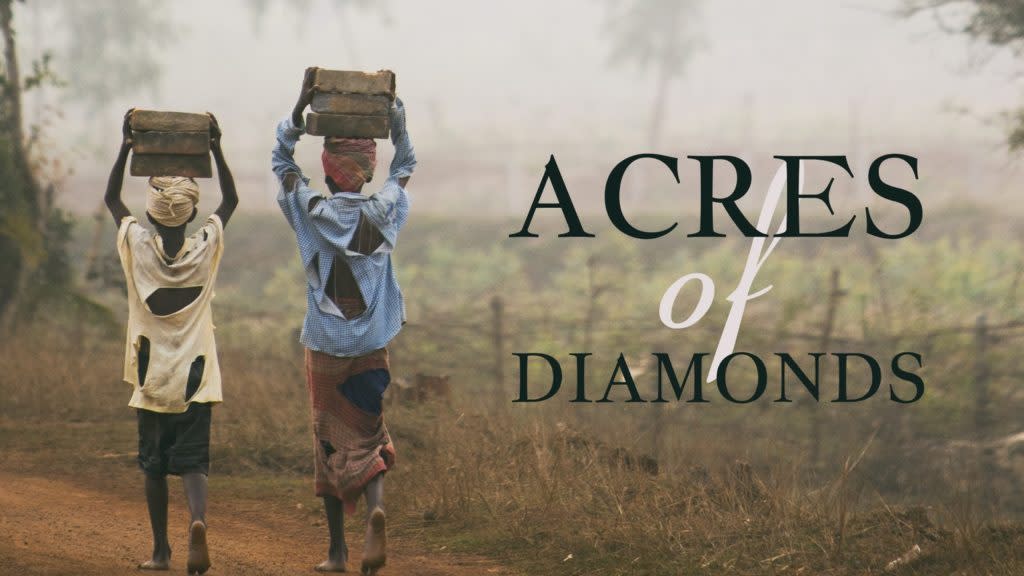 Acres of Diamonds is the story of a man's determination to protect India's forgotten children. It is a touching narrative, about the power of love and strength to do good in the world. Director Shawn Small brings to light the evils of child labor and slavery. Narrator Faiz Rahman reminds us that while many have the luxury of financial security, there are millions around the world suffering. Anyone seeing this film, will hopefully be inspired to make the change the world so desperately needs.
Acres of Diamonds OFFICIAL TRAILER from One:Eight Productions on Vimeo.
---
Acres of Diamonds runs 20 minutes and Sunrise Storyteller runs 64 minutes and both will be shown Saturday, April 21 at 11 a.m. at Movie Tavern and Sunday, April 22 at 4:30 p.m. at the Campus Theatre as part of Thin Line Film Festival. To register for Thin Line Fest or to purchase a premium registration, click here.