Thin Line Fest has always been my favorite Denton event. It's not just a killer festival — it's the apex of everything that makes Denton a vibrant community. Organized by Dentonites for Dentonites, Thin Line offers artists and art lovers a space to celebrate creativity — and it doesn't cost a dime. And when arts and artists collide, something truly special happens. Thin Line's short program series is a testament to that fact.
This year, the fest has organized five such events, with the first short program taking place next Friday at Movie Tavern. Starting at 4 p.m., viewers have the chance to enjoy six distinct short films in a series that spans from the hilarious to the heartfelt to the heartrending. It's a killer lineup fit for a killer festival, and while any film would be worthy of watching on its own, the series is simply sublime when seen together. Grab your (free) tickets to Thin Line now, and catch the following in next Friday's short program.
Brothers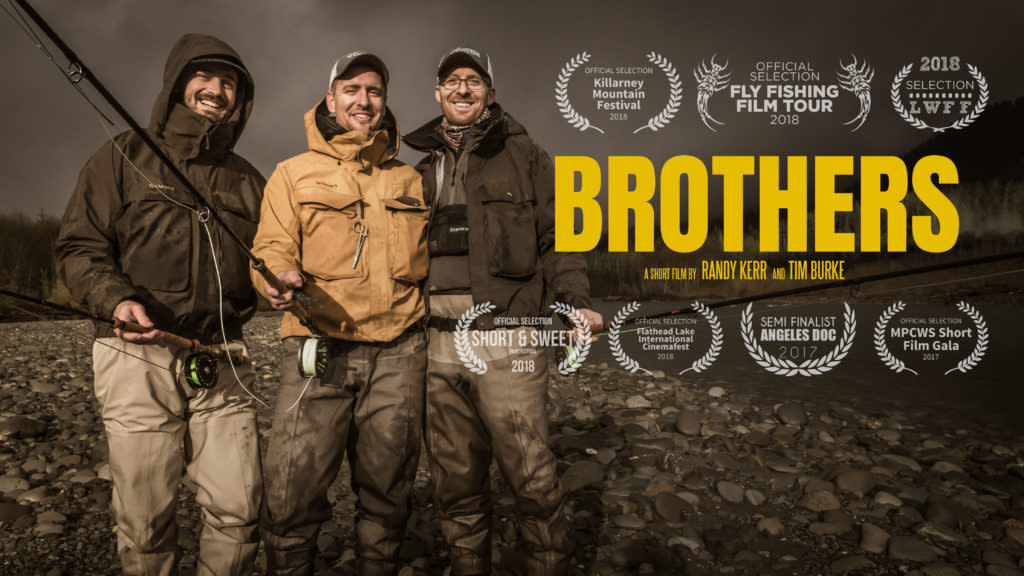 You'll never see fishing the same way again after watching Randy Kerr's searing film Brothers. The short follows a trio of siblings who work as steelhead fishers in the Pacific Northwest. Kerr masterfully captures the brother's plight while painting a portrait of life on the river—and telling a beautiful tale of brotherhood and redemption.
Crosstown
The Chicago Cubs ended a 108-year World Series drought in 2016, lifting up a downtrodden fan base and gaining millions of new fans in the process. But as Derek Knowles and Spencer Seibert's short flick shows, not everyone was happy to see the Cubbies take home the trophy. Crosstown is often hilarious and surprisingly touching, and tells a story that we didn't know we wanted or needed.
Lacheiavelli
Lacheiavelli, the story of former Baylor and NFL player Lache Seastrunk, would be interesting even if it weren't for the man behind the camera. Seastrunk's former teammate (and current UNT graduate student) Derwin Graham lensed this flick with a personal touch that only a brother-in-arms could bring to the table, and what could've been a run-of-the-mill sports story instead becomes a memorable film about faith, family and friendship.
Kicking All Odds
After sports and faith collide in Lacheiavelli, sports, religion, family, faith and country all converge in Hanny Lee's Kicking All Odds. The story is an up close and personal look at two players from the Palestinian national women's soccer team, and it follows the two main characters through practices, travel and their home lives. The director, Lee, knows how to dig in to her subjects so that the audience feels like these people from thousands of miles away are right there in your theatre.
Mongolian Chronicles
Melinda Levin has spent years grooming the next crop of North Texas storytellers through UNT's MFA program, and now it's her turn for the spotlight. Levin's skills as a filmmaker shine bright in Mongolian Chronicles, a beautifully intense tale of love, family and culture. The longest of the short film program features the story of Tibetan Buddhist Lama Delgar Delka and his dedication to protect his natural homeland.
Zamora: The Sole of a Boxer
My personal favorite of the bunch is Alexis Patton's soulful (pun intended) story of a Mexican cobbler and his secret past. Without spoiling too much, I'll say that this film is reminiscent of the best sports docs from ESPN or anyone else in the game.
---
Brothers runs 6 minutes, Crosstown runs 14 minutes, Lacheiavelli runs 9 minutes, Kicking All Odds runs 21 minutes, Mongolian Chronicles runs 30 minutes and Zamora: The Sole of a Boxer runs 5 minutes.
All will be shown Friday, April 21 at 4 p.m. at Movie Tavern during Short Film Program 3 as part of Thin Line Film Festival. To register for Thin Line Fest or to purchase a premium registration, click here.