What is really the difference between fact and fiction? What's the difference between a documentary and a movie based on a true story? Josh Butler, Thin Line Film Fest's director and founder, wants people to find these answers for themselves as they explore the "thin line" between fact and fiction in the documentaries shown in Denton's 10-day-long film festival. Josh says that there's, "no such thing as a real film," because the filmmaker chooses which scenes to use, what music to play in the background, how the filmmaker wants the audience to feel, etc.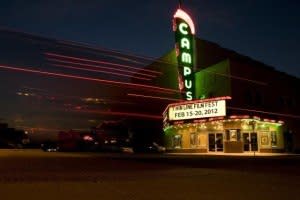 A variety of types of documentaries are shown during the festival: docu-fiction (completely staged but looks like a documentary), mockumentaries (a parody version of docu-fiction), and cinema verité (where the filmmaker is supposedly nothing more than a "fly on the wall"). These all are shown back-to-back with the audience having no idea what kind of documentary it is, so the audience can try and find out for themselves what's true and what isn't.
In its 6th year, the festival has grown a following and promises to entertain. In the past, Thin Line has hosted such popular and award-winning documentaries such as "GasLand" (about fracking, a controversial method for oil drilling) and "Waiting for Superman" (about the poor public schooling systems in New York).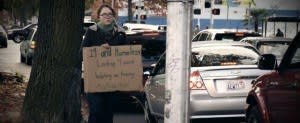 This year will have more thought-provoking documentaries, ranging from more serious and solemn subjects to light-hearted and heart-warming ones. Here is a sneak peak of a few. Invisible Young, for one, follows the lives of homeless children, the struggles they face, and the help they get to get their lives back on track. Then, on the other end of the spectrum, there are also more family-friendly documentaries like Anderson Monarchs, a film about an all-girls African American soccer team from the South side of Philadelphia.
The documentary Blood Brother will kick off opening night of Thin Line Film Fest. After winning the top 2 awards (Audience Award and Grand Jury Prize) at Sundance, Blood Brother is now the world's No. 1 documentary. Thin Line will be held this year in downtown Denton (Campus Theatre, Fine Arts Theatre, and Downtown Denton Square) fromFebruary 8th through the 18th. And with tickets only costing $8 a day (plus students, military, and seniors get an extra $2 off), it's hard to think of a reason not to go check it out.