From documentaries to feature films with A-list leads, audiences have seen their fair share of Boston Marathon bombings stories in the short five years since the tragic 2013 attack. But filmmaker Jon Dunham has brought something different to the table. His Boston flick is at once engrossing and inspiring, and it paints the fullest portrait yet of this historic race and what it means to this resilient town — and this resilient nation.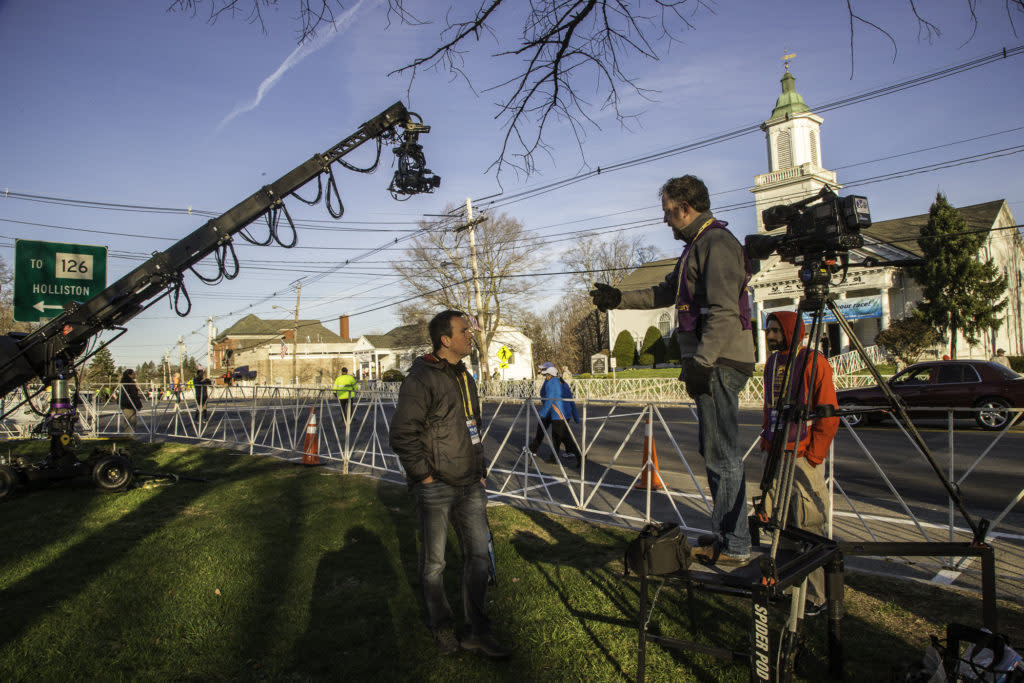 Director Jon Dunham works on the film Boston. (Photo courtesy of Thin Line Fest by Michael J. Lutch)
Beginning with the 2014 race, Dunham's doc focuses on the heart of the city: its people. As families, friends and loved ones grapple with the one-year anniversary of the 2013 bombings, they come together to cope the only way they know how: by rolling up their sleeves and getting to work. They've got a race to prepare for — the 118th Boston Marathon, to be exact — and while the city feels the weight of the 2013 tragedy, the show must go on. This is a recurring theme of Dunham's well-paced film — the men and women who make this race a reality always overcome the obstacles in their way.
Composer Jeff Beal's original score gives the film beauty, buoyancy and gravitas, and Matt Damon's narration is a welcome addition. But it's the individual stories within the larger frame that help Boston pack a powerful punch.
Take Johnny Kelley, for instance — the man who ran the marathon in eight different decades. Or Stylianos Kyriakides — the Greek who ran the race in hopes of raising money for his home country. Dunham details the vast array of Olympians, hometown heroes and inspiring individuals who have traversed this trail in Boston at some point in the last 122 years, and every story is interesting in its own right.
It's fitting that a story about this race is so inclusive, because a marathon is the only sporting event in which Regular Joe's can compete alongside the best in the world. Watching Boston, one gets the sense that they, too, are standing next to — or, rather, running next to — some of the most interesting people in sports history.
---
Boston runs 114 minutes and will be shown Sunday, April 22 at 2 p.m. at Movie Tavern as part of Thin Line Film Festival. To register for Thin Line Fest or to purchase a premium registration, click here.