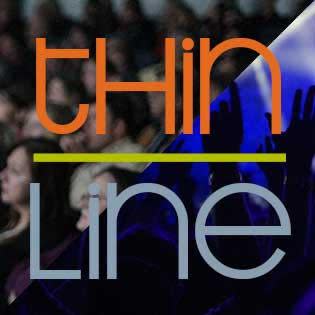 IT'S HERE!!!!! The Thin Line Film and MUSIC Festival kicked off last night and what a kick off it was!
I ventured down to the Thin Line Tent (also known as the Denton Municipal Electric Tent) on Oak Street across from Oak Street Draft House to see Brave Combo. I have to say that booking Brave Combo (in my opinion one of THE Denton bands) was a fantastic choice for Thin Line! Not only are they a great band with a great following, they are also very dedicated to Denton and are always first in line when the community has a need.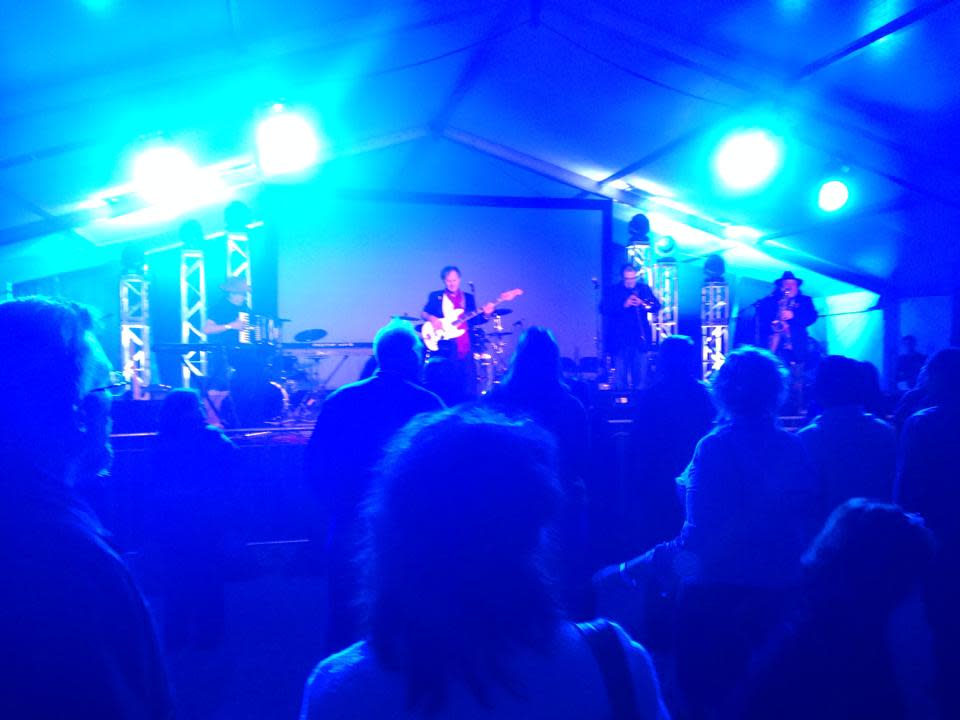 I didn't think there was anything that could make a greater statement that this is a DENTON festival than Brave Combo, and then the Denton High School Band took the stage! And I am not sure what else to say than WOW! I have always heard great things about the Denton High School Band but I have never had the chance to see them. I was truly impressed.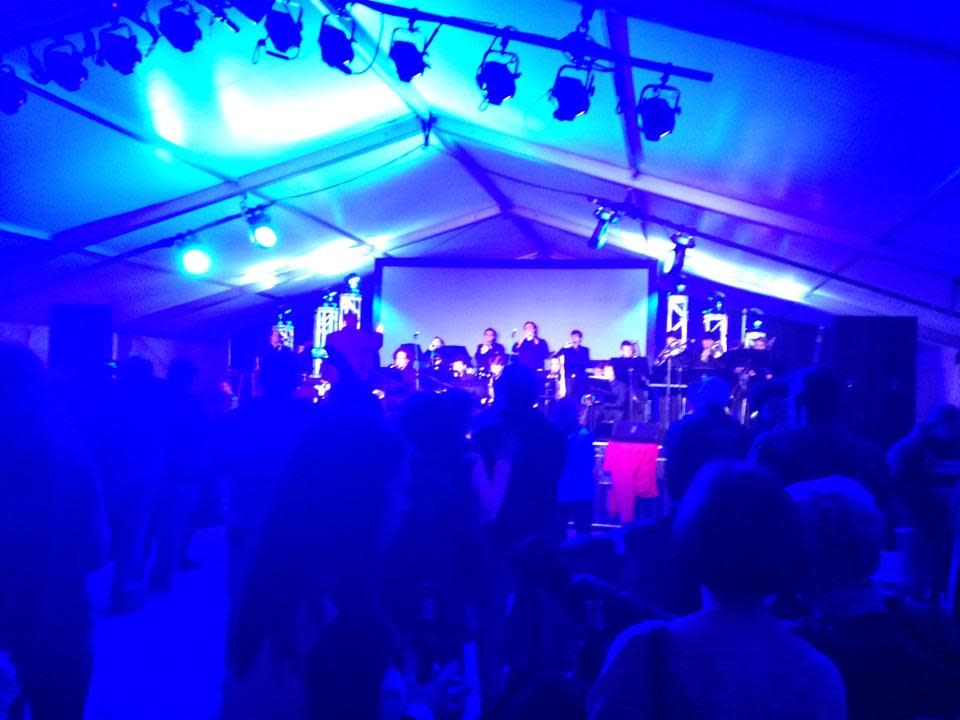 Every city needs citizens that go out of their way to highlight their community. Maybe it's shopping locally, maybe it's working with a local business, or maybe it's just enjoying the local entertainment. In some communities this is a fantastic deal; you find new treasures and best kept secrets. And in other communities, well you might not. In Denton I feel that we have one of the most vibrant and fun local scenes in the country! So, I always chuckle when festivals and events book bands from outside of Denton for entertainment (nothing wrong with it, it just makes me chuckle).
I think Thin Line has had everyone's curiosity for months now, wondering what they were going to be and what the experience was going to be like now that they have added music. Well, I am very pleased to report that not only has Thin Line created a truly great festival, they have done so with the treasures of our local community and I cannot applaud them more.
Come join the crowds for the rest of this week and hopefully we can show you true Dentoning!