In the past couple of blog posts we've highlighted  sustainability efforts  of people and their businesses. We will shift to the larger scale efforts of the City of Denton. Since the City of Denton initiated a more participatroy role in 2009, the local community can see that the city has a clear vision and direction .
Per the city's 2012 Strategic Plan on Sustainability, "The City of Denton will be a sustainable community that will engage our employees, businesses, institutions, organizations, and citizens in more sustainable practices. We will work in a leadership role to improve our environment and utilize our resources in ways that are fiscally and socially responsible. We do all of this to protect and restore our environment, create economic value, and support and strengthen our community".
The eleven sections of this impressive document detail how the city plans to reach its sustainability goals. The eight main focus areas the city has identified are key to reaching sustainability goals.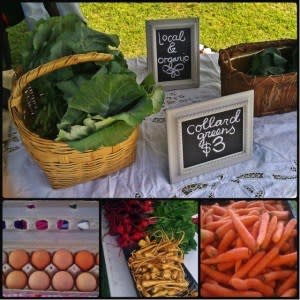 1. Water
2. Air Quality
3. Energy Efficiency and Conservation
4. Land Use and Open Natural Space
5. Transportation
6. Education, Communication, and Community Involvement
7. Material Resources Management
8. LOCAL FOOD PRODUCTION (our favorite)
Chapter 10 in the document goes over the goals for local food production.   By 2020, the goal is a 5% increase in Denton Community Market memberships. The use of backyard chicken production is another increase that is just as exciting.  This would allow many families the opportunity to feed themselves through ethically raised meat product free of cruel caging practices used at some large scale chicken farms.
As a segway to helping attain these goals, the city offers "Sustainablitly 101," a regular community education course.  The topic at the past course was "Low Impact Lawn Care".  " The class offered tips on minimizing watershed and environmental impacts from your landscape and garden. Earth-friendly amendments and efficient landscape irrigation were also discussed. Call (940) 349-8152 for information about upcoming workshops.
Remember, the major key to the city reaching these goals is YOU. Your input, your involvement, your choices. Visit the city's website and facebook frequently for updates and information about town hall meetings and surveys that you can take.
In the meantime, stop by our Community Market every Saturday from 9 am to 1pm through November for fresh produce and local art.  DentonRadio.com also provides LIVE music every third Saturday of the month.  The lineup for this upcoming weekend are:
Jess Dixon 9-10
Rance Parrott 10-11
Caleb Coonrod 11-12
Brian Lambert of "My Kickdrum Heart" 12-1
Do your Dentoning at Community Market and keep Denton Sustainable!