Meet Tania Hunt, Discover Denton's National Sales Manager. Learn a little bit about what she brings to the team!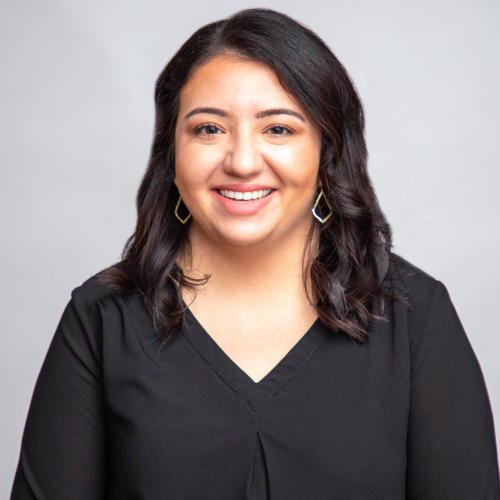 How long have you been working in hospitality, and what made you choose this field?
I've been working in the hospitality industry for 7 years. From the beginning of my career, I knew I wanted to grow in an industry in which I would have the ability to connect with different people from all walks of life on a daily basis. I wanted a job that would be different and exciting every day. I originally wanted to be a chef, but went a different direction with some similarities. Turns out I made the better choice!
How did you come to work at Discover Denton?
As soon as graduated from UNT with my hospitality degree, I explored several hospitality roles, but I discovered my passion for our industry through sales. I immediately fell in love with all the aspects of the sales process. I gained sales experience in a wedding venue, catering, and several hotels that all prepared me for my amazing job at Discover Denton. I had a great working relationship with the Director of Sales & Services (Ruben Perez) and expressed my interest in joining the DMO (Destination Marketing Org) world. When the job became available, I immediately jumped at the opportunity. I am excited I made it across the finish line!
What do you most like about working in the events and professional meetings industry?
I love constantly building new relationships and expanding my network. In the DMO world, you develop strong bonds and support each other in constant collaboration regardless of your role. I love having the ability to experience that daily and the opportunity to constantly be a valuable resource to our industry partners and the community.
What do you love about Denton?
Denton is my hometown, born and raised!  And there's no place like home!  I love the charm that Denton has, the supportive and proud community, the hidden gems, the new and old culinary concepts unique to our city, and the creative talent that is born in our town. It's an ever-growing city filled with great opportunity and diversity.
Why should meeting and event planners consider Denton for their future events?
Denton has everything for your meeting needs! We have Denton's first and beautiful 4-Diamond convention center in addition to stunning hotels throughout the city. We have many entertainment districts and wonderful dining options, all while being very budget friendly. Our city provides unique experiences for all ages. This community thrives on providing exceptional hospitality service to support your meeting and event needs.
What are your favorite stops for a night out in Denton?
The iconic downtown square is my favorite place to hang out. You can enjoy various cuisine options and catch live music in several venues within walking distance. I love starting the evening with a cheese board at Barely and Board and then making my way to dinner at Komodo Loco. My favorite two bars are Miss Angeline's and Paschall Bar.
---
To learn more about how Tania Hunt can help you find the perfect location for your future events, get in touch with her now.