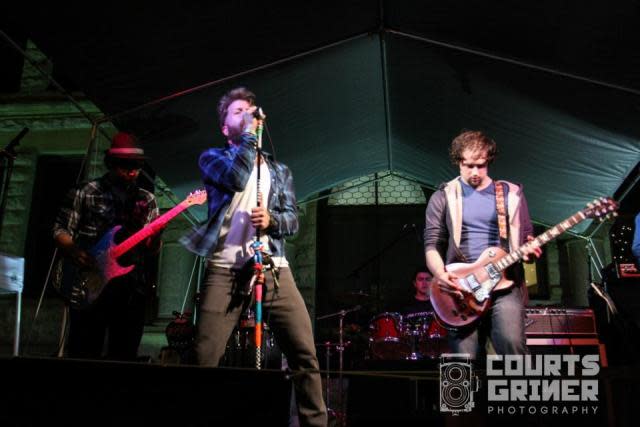 Has this ever happened to you?  There was a show coming up that you REALLY wanted to see, however, you got caught up doing other things throughout the week and forgot to go.  This happens to me almost weekly, and if it wasn't for my team calling me to say "WE ARE STAAARTING" I would probably even forget to go to our own DentonRadio.comshows (give me some credit, there are a lot of them)!
DentonRadio.com is exploding with live events these days; we have about ten to twelve regular gigs a month where we are bringing incredible, all-local, all-Denton acts to different venues.  These shows range from dinner entertainment atHoochie's Oyster House, to coffee shop ambiance at Two B's and a V, to full-band high-energy bar and club shows atDan's Silver Leaf (you can see a full list of our shows for the month here: Shows).  We are having a BLAST with these shows and want to let as many people as possible enjoy them!
Given the very often "face-palm-'wish-I-would-have-remembered-can't-believe-I-was-watching-Two-Broke-Girls-instead-of-going-to-that' moments" that we all have, DentonRadio.com has come up with a solution!  We have added a "Subscribe Via Email" button to DentonRadio.com.  By hitting that button and then confirming your email you will receive an email reminder every time we have a show coming; this way no one will ever miss out on the Awesomeness (unless of course you just don't want to come, but if that is the case, I am not quite sure what is wrong with you)!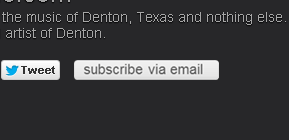 You can either hit the button on the hompage of DentonRadio.com, or you can simply click here.  Also, as an added bonus, if you subscribe via email to DentonRadio.com we have a little gifty to say thank you!  When you confirm your email (which is the only way the program will register your email and let us know) we will send you a FREE download of Zach Balch's song "Heartbreak Remedy" which you can hear here (but be careful, upon listening to this song, you WILL NEED it!).  And (and it bums me out that I have to say this because there are so many scams out there) we will NOT give or sell your email to ANYBODY.  We will only use it ourselves to keep you informed with DentonRadio.com News.
So get your free download and let's see you at some shows!!!