In the coming weeks, students across the nation will be getting that sweet taste of summer. When you hear "Spring Break", most people imagine a resort on a tropical island. Most people don't realize that you can get the most of your break in Denton. Whether you are a local student getting a break or traveling through for the break, Denton has the ultimate spring break ready for you. Here's a look at a few of the things that you can do this week to give you the best Dentoning spring break:
What to see in Denton
Texas Storytelling Festival: Do you remember the days of sitting "criss-cross-applesauce" as your teacher would read from the new book that they just bought from the book fair? Relive the golden age of your education when life was simple and exams weren't personally trying to destroying you. If you think you'll be in Denton at the start of the break, you should definitely check out the majority of the Texas Storytelling Festival. This festival, in its 35th year, is a weekend-long event that features storytelling performances, live music, ghost stories, story slam, and workshops. If you're looking for the kid inside you, this is the event for you. Tickets are still available here or are $10 at the door.
Denton Arts Walk of Fame: If you're looking for something more economical, Denton has some awesome tourist hotspots to keep you busy this week. While you're checking out the Downtown Denton Square you should stroll along the Denton Arts Walk of Fame. In the style of the Hollywood Walk of Fame, Denton pays homage to some of their favorite local artists including musicians like Norah Jones, architects like O'Neil Ford, and sculptors like Jesus Moroles. Come see why Denton is one of the best art towns! The best part: it's free and open year-round, 24/7.
Denton Mural Tours: Denton has quite the collection of murals, as evidenced by...well, just looking around! Snap that selfie in front of your fav (or take one of our curated mural tours through our Discover Denton app through Tours).
What to jam to in Denton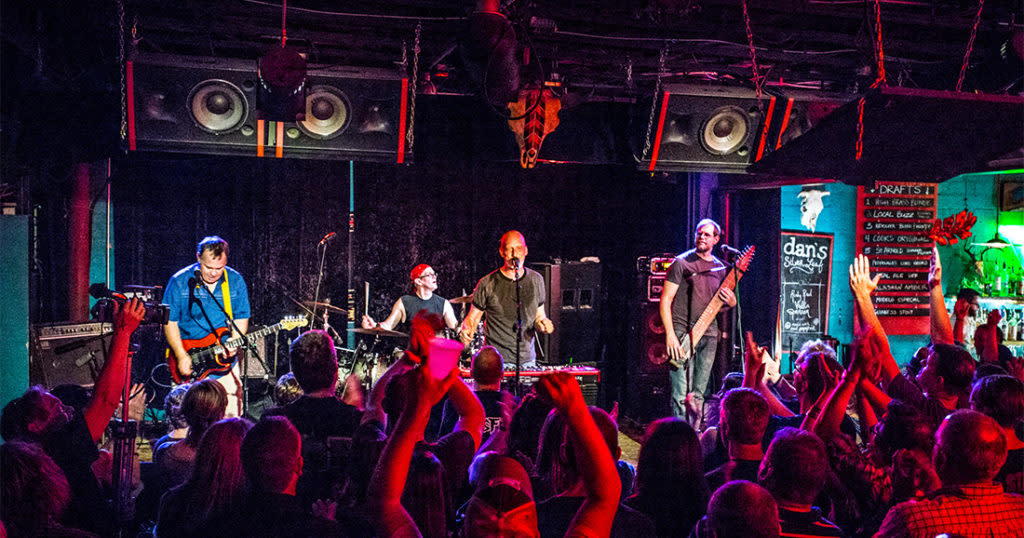 Photo by Ed Steele Photography
Denton is rich and thriving when it comes to its music scene. Whether you're wanting to rock out at a downtown pub or unwind to some classics, Denton gives you the chance to hear old favorites and new hitmakers. Check out some of the awesome live shows that Denton has lined up during the break:
March 11 -
March 12 -
March 13 -
March 14 -
March 15 -
What to Eat in Denton
Spring break isn't just about taking a break. It's about breaking out of your comfort zone and being adventurous. One of the easiest (and least risky) ways to do this is with food. Denton has some of the most unique and varied culinary locales. Here some of the best restaurants to enjoy a bite out in the spring sun:
It doesn't matter if it's their scrambles, their French toast or vigas, Seven Mile Café is a Denton hit because every one of their plates is a local favorite. If you're spending the break recuperating by waking up late, Seven Mile makes the perfect pairing.
Seven Mile Café is located at 2123 Sadau Court.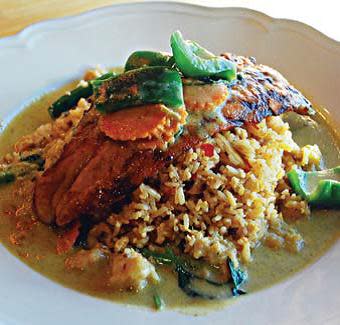 Andaman Thai
Where: 221 E. Hickory St.
Hours: 11 a.m. - 9 p.m. Monday - Friday, 12 p.m. - 9 p.m. Saturday and Sunday
Bright and vivid, Andaman is a remarkable restaurant located off the Square in downtown Denton. Dive into some delicious and authentic Thai food with an American flair. I'm partial to their spicy basil noodle but I'm also a sucker for their stir-fry.
Andaman is located at 221 East Hickory Street.
Boca 31 is new and already a major hit in Denton. Blending strong flavors and rich traditions, Boca 31 serves Latin street plates to busy crowds daily. Located by the train station, Boca 31 is the perfect place to enjoy plates like chicken habanero tostadas and chipotle honey pulled pork sandwiches.
Boca 31 is located at 207 South Bell Street.
If you're still looking for the perfect Spring Break destination then you should definitely look into coming to Denton. Whether you want to walk in the footsteps of renowned artists, dive into the original music scene, or globetrot through local restaurants, Denton has the perfect trip planned for you. If you still need help looking for the best ways to personalize your trip, download the Discover Denton app today or visit us at the Discover Denton Welcome Center at 111 W. Hickory on the Square.