This column is dedicated each week to things that make Denton Denton: our essence, attributes, sense of place, and people.  The stuff that defines Denton, like our sense of community for example.
Last Wednesday, I discovered one such community asset, one I drive by almost every day without notice.  It sits near the intersection of Mingo Road and Nottingham Drive, just east of the railroad track. A metal Shiloh Field sign arches over a gravel road that leads into what looks like, well, a field when driving by. But it is more than a mere pasture. Shiloh Field is a community garden.
I thought I had a pretty good grasp of community gardens, but I did some research before meeting Shiloh's founder, primary keeper and Master Gardener Gene Gumfory for a tour.
The communitygarden.org website states that there are an estimated 18,000 community gardens across the U.S.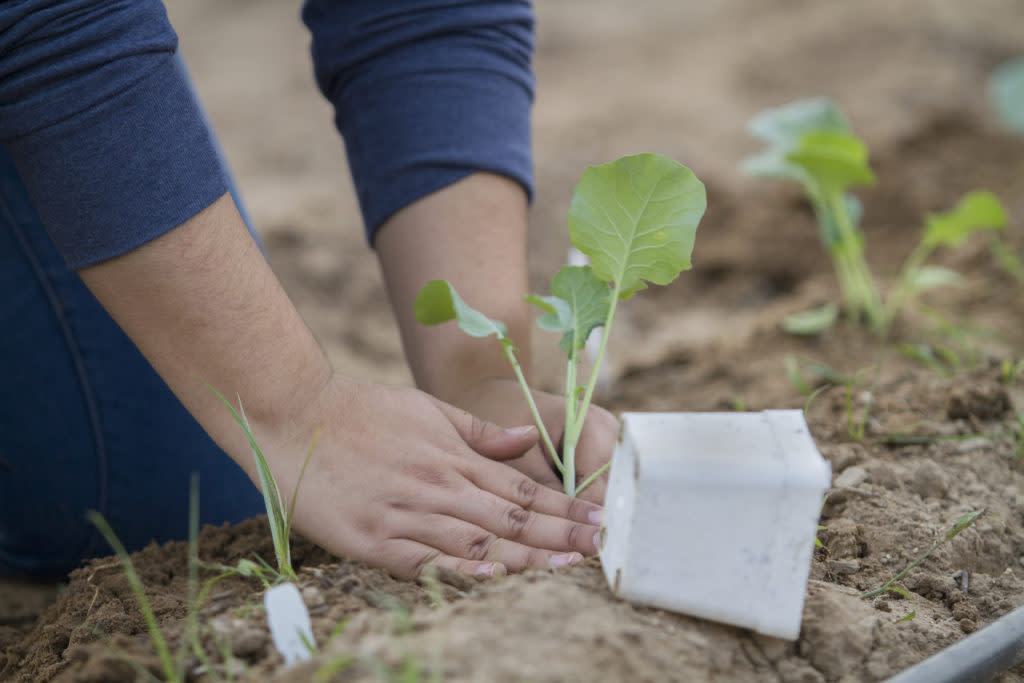 Photo by Tammi Paul Photography
The American Community Garden Association (ACGA) states that a community garden "...can be urban, suburban, or rural. It can grow flowers or vegetables. It can be one community plot or many individual plots." (ACGA, 2008).
Google says that Shiloh Field, at 14.5 acres, is the largest community garden in the country.  This, and the fact that so few Dentonites seem to know about it, are why I was there to explore.
"We have 155 plots," Gumfory said as we meandered around 15' by 15' individual gardens.  Shiloh doesn't charge for the plots or the water usage.  "People can grow whatever they want in their plots, and we show them how to do it.  We just tell them to grow as much as you can, and what you can't consume, share with someone."
We passed alongside orchards of peach, pear, plum, and persimmon trees, giant patches of black-eyed peas, blackberries, Irish and sweet potatoes, asparagus, okra. A huge field toward the back of the acreage was freshly mowed, prepped for tilling and putting in a new crop.  Three large, covered grow tunnels allow Shiloh to grow and harvest through the winter.  There's a pond stocked with catfish and even some chicken pens.
This is a huge operation, way beyond the few little plots comprising the community garden concept I had envisioned.  The field beyond the 155 plots is a whole other kind of community garden, and it exists for one reason: to feed the community.
"We go to the Salvation Army, Friends of the Family, Our Daily Bread, Fred Moore Day Care Center, Shepherd's Hands, Vision Ministries, Freedom House, and others. We share with the Krum, Pilot Point and Sanger food banks, especially when we really get a good watermelon harvest," Gumfory said.
While Denton Bible Church (just across Nottingham Drive) donates the perfect-for-growing sandy loam land on which Shiloh Field sits, the enterprise is run entirely by volunteers on donated monies.  Even Gumfory is a volunteer.
Partner in 31 Sonic Drive-ins and active in Denton community life, Gumfory says Shiloh Field is the most fun of all by far.  It must be, because he's been at this for nearly a decade now.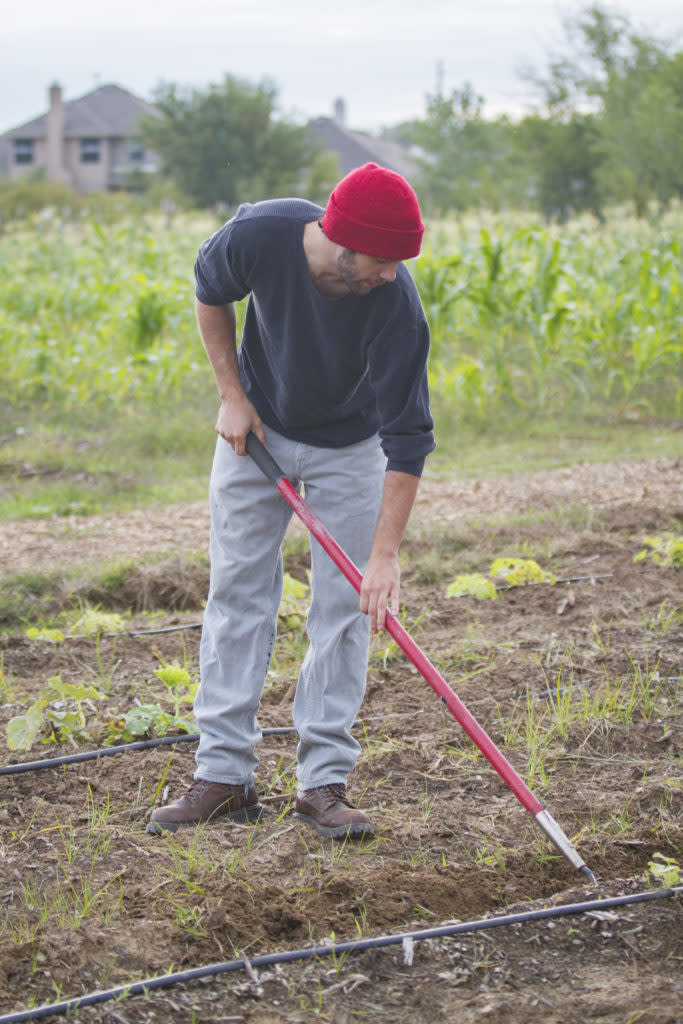 Photo by Tammi Paul Photography
"One Monday morning in my quiet time, I was reading Genesis 2:8," Gumfory said.  "It simply says that the Lord our God planted the garden in the east and put a man in charge of it.  And I said, I can do that.  From that verse on, I've never really looked back."
He says he's a businessman who just wants to give back to his community.  It's something he believes we all should do, and Shiloh Field provides that opportunity.
Weeds.  Mountains of wood chips and compost that need moving and spreading.  Gumfory says there are never enough volunteers to catch up.  But groups come from all over to lend a hand, like the recent group of 75 Waco youth who came for a Saturday of labor.  "You can get a lot done in a short time with 75 people," Gumfory said.
"We have a good amount of volunteers.  We just don't have enough to keep it like a park," Gumfory said with a smile.  At 79, he's thinking about a successor that might take over one day and has his sights on his fellow Master Gardeners.
I caught my own vision in Shiloh Field of that park-like beauty, people visiting, learning and sharing this fantastic representation of what "community" like Denton claims of its character really means.
While he'd love it, "That doesn't really matter," Gumfory said. "When the Lord spoke to me, He said, 'You feed the people'."  Story after story he shared with me said that's exactly what Shiloh Field is doing: feeding people, feeding souls and feeding community.
Amen.
---
Visit Shiloh Field Monday-Tuesday and Thursday-Saturday or visit their website at dentoncommunitygarden.com for more information.