Recently named the BEST CHEESE SHOP by the Dallas Observer, Denton's Ten : One Artisan Cheese Shop continues to receive rave reviews and accolades.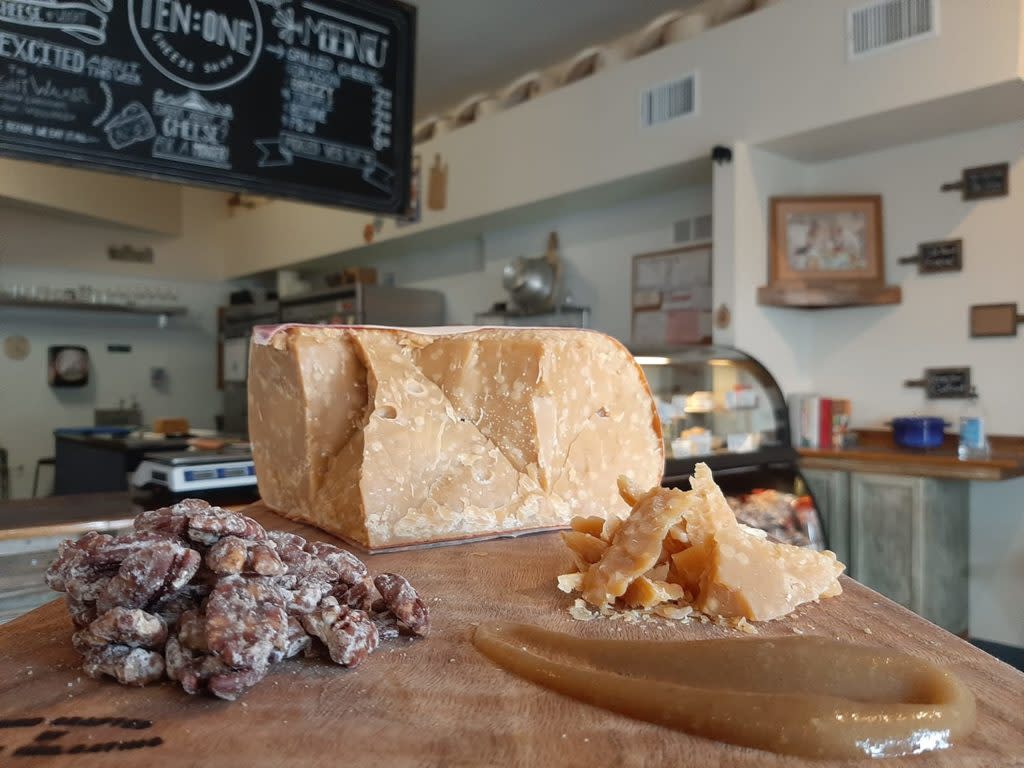 "Holy mother of God, this cheese is good. Denton's Ten : One Artisan Cheese Shop is a true treasure with a stellar selection of fine cheeses from across the globe. Their custom plates would make Wolfgang Puck weak at the knees, hitting all manner of high notes on a diner's palate. For a steamy date night, order a custom-made cheese board, which boasts a top-notch selection of cheese and fresh bread with accoutrements such as house-made pickles and jam. Also, be sure to tune in sometime to a virtual wine and cheese pairing class conducted by the shop's staff." - The Dallas Observer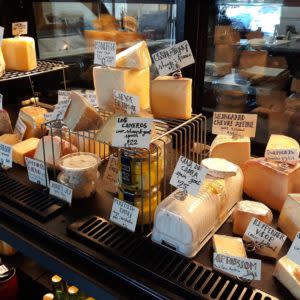 Ten : One sources great cheeses from Australia to the Azores, and from Wisconsin to Dripping Springs. Cheeses are cut-to-order and the mongers at Ten : One have years of experience and are happy to find you the right cheese for any occasion.
In addition to picking up great cheese for your house, they also offer custom-made cheese boards, featuring bread from a local bakery and house-made accoutrements such as our raspberry amaretto jam or Thai curried pickles.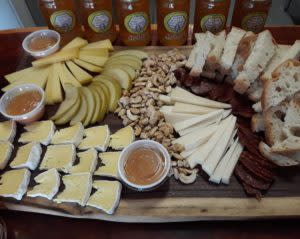 *Due to Covid 19 restrictions Ten : One is open for carry out only and are not sampling cheeses.
Ten: One Artisan Cheese Shop is located at 515 S Locust St, Denton, TX 76201,  940-320-5639