With the holidays drawing near, that means lots of shopping to do. But don't delay, start your holiday shopping early this year in downtown Denton. Saturday, November 10th and Sunday the 11th Denton Main Street Association puts on their annual Holiday Open House on the Square and beyond to provide a fun and relaxed shopping opportunity to kick off the holiday shopping season. With more than 20 stores and restaurants participating, the weekend will be full of great specials and new holiday merchandise. And when you need a break from shopping, you can stop into the restaurants and grab refreshments and a bite to eat at a special price.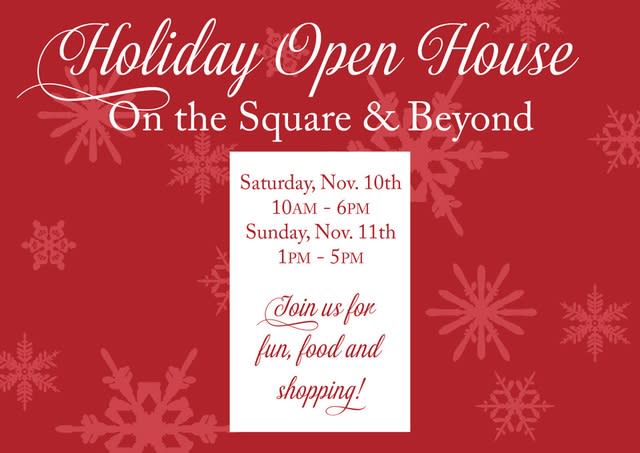 With such a variety of shops participating, where will you start shopping? Every girl could use a little more sparkle in their life. So check out all the unique jewelry at Sleeping Lizzards to find presents that any girl would love, whether you're thinking of friends, Mom, or the wife.
Or swing by More Fun Comics and Games right on the Square and pick up a gift for the boys on your shopping list. It's not just comics and cards either. Choose from a variety of great gifts, like zombie dice, a Silver Surfer bottle opener, or a Superman action figure.
Go green and pick up up-cycled gifts at Serendipity on the Square. They have cute décor items like paper-flower-embellished frames great that could be used for a myriad of uses- cork boards, jewelry grids, chalkboards, mirrors, or displaying your favorite picture. Not only are these gifts cute and chic, they're also great for the environment!
This is just a taste of all the great holiday shopping in store for you at the Holiday Open House. For more information and a full list of all the shops participating, visit Denton Main Street Association's website at dentonmainstreet.org.