"It is not the employer who pays the wages. Employers only handle the money. It is the customer who pays the wages." ~ Henry Ford
Customers are the most important part of your organization and should be considered at all levels of your operation.   Your customers are the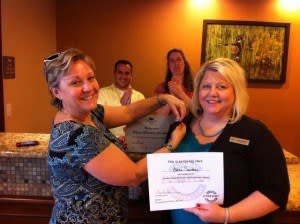 ultimate judge and jury on your performance.   Make sure you know who your customers are.  Provide them the opportunity to give you direct feedback.   Positive and negative customer feedback help you grow and learn and will ensure that your customers keep on "paying the wages."
At of the end of our 2nd full week ramping up the Denton Originals initiative, we now have 74 graduates from the new Denton Originals Hospitality & Destination Training!  These are the 74 best-of-the-best on Denton's front lines, Folks!
Think about Henry Ford's statement above.  How true is that?  Employers have nothing to count if customers don't walk through the door and spend.  YOU have nothing to count on payday if those customers don't show up, either.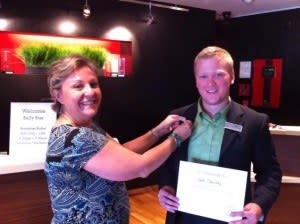 Do you know who your customers are?  What are their needs and expectations?  What can you do to stand out and make every guest walk away feeling great about meeting YOU?  If you can make that happen, word will get around.  People love to feel good and experience excellence.  I mean, don't you?  I sure do!  So dish out what you would like if you were in your customer's place and then get ready to reap the rewards.
Speaking of rewards, remember to hand out your Denton Original cards at every opportunity.  As far as rewards directly from your elite Denton Original status, those cards are your pipeline to customers' comments about you.  Give them something to talk about!
In closing, be alert!  You never know who your guest may be beyond their name and their cash.  Denton Original Seekers are on the move and they are watching for Denton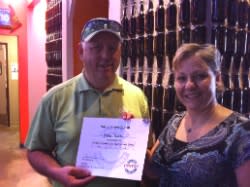 Original nobility; in other words, they're seeking premium experiences by outstanding Denton Originals.  Seekers a mystery…no one knows who they are…and they are shopping, eating, and even overnighting with Denton Original hotel partners.  So crank up the service and keep it on high!