Sometimes, our work feels like it happens in a vacuum.  I speak for our CVB team when I say this.  It's kind of a backwards vacuum in that we perceive that the world out there gets what we are saying with our Denton Original Independent brand but that our internal audience, Dentonites, often miss it.  I suppose that's to be expected since our mission is attracting visitors from somewhere else.  Our messaging is largely targeted "out there."
When it comes to delivering on our brand promise, the businesses and people of Denton are the vital link, the mechanism for making visitors' experiences original and independent.  So it is imperative that we the people truly know and believe what the world is buying about us.
This week, I am newly inspired that many Dentonites beyond us and you faithful readers, do get it and have for a very long time.
I attended the naming ceremony for the Patterson-Appleton Center for the Visual Arts (CVA) on Wednesday.  Fred Patterson and Roy Appleton were honored for their generous, tireless, and very creative investment in Denton for the past sixty-plus years.  They were there among many of today's leaders and investors all the way back to the heyday when they were at the guiding helm of Denton.  In their era, the mid-to-late '50s and forward, they were generating passion and money into saving buildings like our CVA, previously an electrical generation plant.  And the Campus Theatre that closed in the '70s to reopen in the mid-90s as the beautifully restored live performance theatre with the iconic marquis that we know as a downtown landmark today.  And the Bayless-Selby House Museum, the capstone structure in what is now the Historical Park of Denton County.
They were doing more, too.  These fellows and their colleagues were the first to dream and then bring to life some of our most-loved festivals like Spring Fling, which evolved into Denton's signature Arts & Jazz Festival.  The Holiday Lighting Festival is another community-wide mainstay they launched.  They brought public radio, television and eventually cable to our city.  Seriously, the list is longer than the words I am allotted in this column.  Incredible!
Mr. Patterson and Mr. Appleton shared the podium during the ceremony, and where my head reeled was in listening to their stories of adventures promoting Dynamic Denton.  That was the brand they touted in brochures, on billboards, on an album of Denton music (I actually have a copy!), and even on film long before anyone ever imagined the Internet or YouTube.  This was cutting-edge stuff.  It was risky and different than what anyone else was doing to promote their cities as destinations.
Mr. Appleton said, "Anything that works here (in Denton) is the result of the people working on it here."  Their Dynamic Denton campaign was collaborative between the City, Chamber, and local business leaders.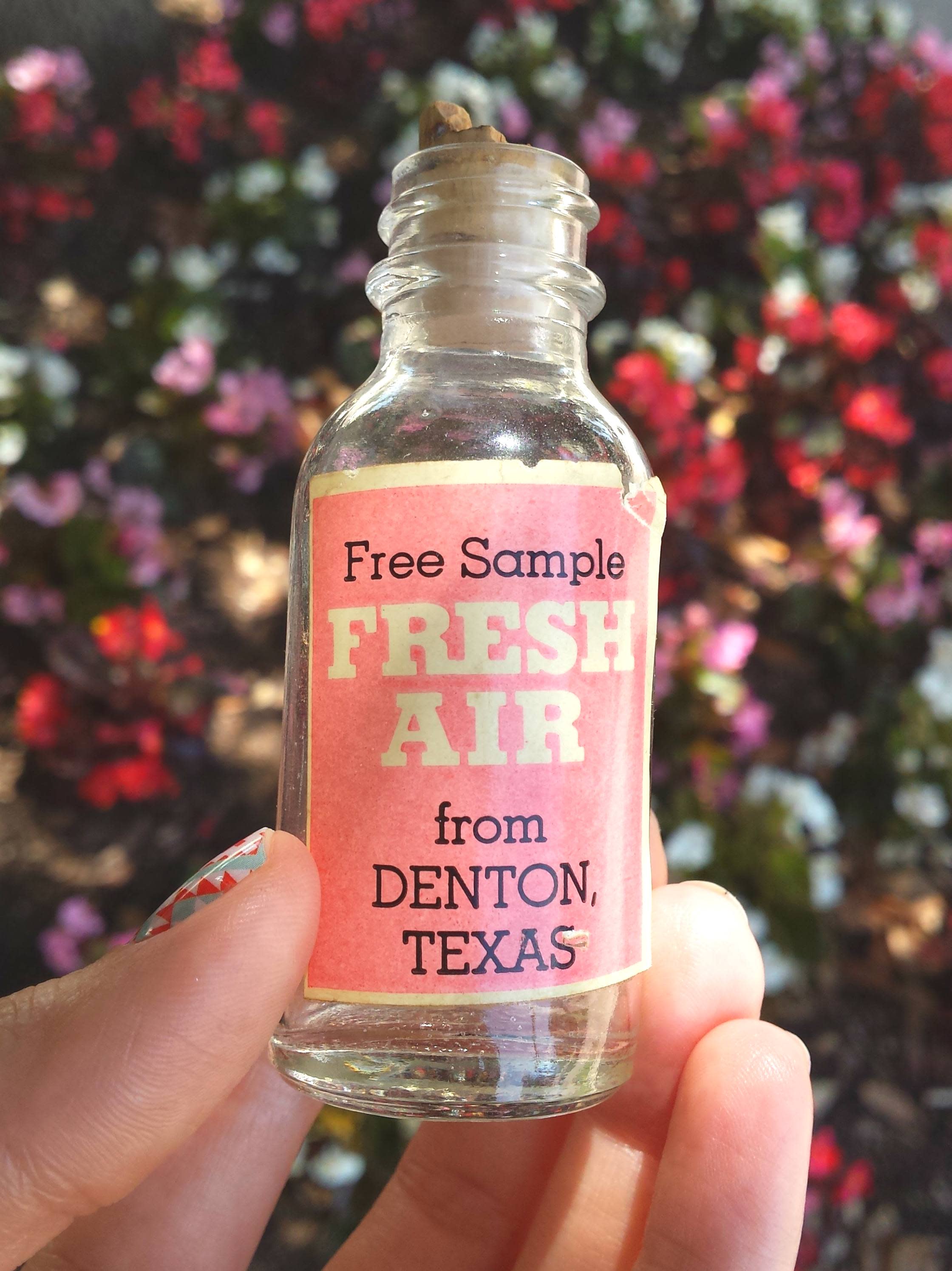 They shared money, time and footwork, even engaging Miss America Phyllis George in the outreach.   Perhaps my favorite story was when these men gathered groups of 25 people at a time who, on their own dime, took Denton on the road together.  They went to Los Angeles and Detroit among other major cities to tell corporations and media of Denton's attractive virtues.  In LA, they paid for billboard advertising right on Hollywood Blvd.  "Denton, Texas and LA could pass for twins give or take 3 million people."  They created a media storm.  They repeated this strategy in Detroit where smog had settled on the city so thickly that people were sick.  The billboard there said, "Would you like a breath of fresh air?  Call 940-382-9693."  It was the Chamber's phone number.  Responders received a vile of fresh Texas air in the mail.  Needless to say, another media firestorm ensued.
I love this!  Doesn't is all sound familiar?  Think Sriracha Pepper plant in California.  Councilman Kevin Roden just did the same thing for Denton through social media, followed by in-person visits with a delegation from Denton to numerous LA-area corporations ready to hear about Denton because of the media attention the bold social media jibe initiated.
In his remarks, Mark Burroughs praised the vision that promoted Denton's "dynamic independence, protected it, and shaped our future around it."  He called it our legacy, one that has followed on the shoulders of others like Mr. Patterson, Mr. Appleton, and many more through the years.  We still collaborate,  We are still dynamic, edgy and different.  We plan to keep it that way. Methods of communication have changed, but we and our message remain true:  Denton.  Original.  Independent.