September 2012 LECTURE
Friday, September 21, 2012, 12:15 PM
Presented by: Mike Cochran
O'Neil Ford was arguably the most prominent architect to have come from Texas. In his long and distinguished career, he achieved both popular and critical success, yet retained a strong life-long link to his hometown of Denton. In 1960 Ford was made a Fellow of the American Institute of Architects. He was appointed to the National Council of the Arts by President Johnson and in 1974 would be declared a "National Historic Landmark" by the Council, the only individual ever so honored.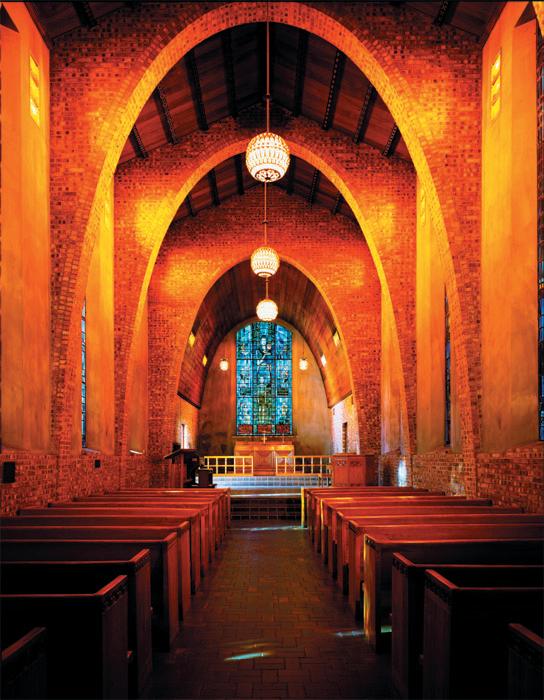 Among his best known works were the Little Chapel in the Woods, Trinity University in San Antonio, the Denton Municipal Building, the Tower of the Americas in San Antonio, and Texas Instruments buildings in Dallas, Italy, France and England. Late in his career, Ford would recall the influences of his days in Denton and credit his pursuit of the creative life with his fascination with the Denton County Courthouse. Ford would say, "I used to just stand there, wondering how they ever got it up .... I was in Denton just the other day ... so I went over to look at the courthouse again and still don't know how they ever did that blasted, blessed thing."
Mike Cochran presents an intimate look at O'Neil Ford design aesthetics and his influence on Denton's architecture in the Courthouse-on-the-Square Commissioners Courtroom.
All Courthouse Museum exhibits and lectures are free and open to the public.  The courthouse has handicapped parking and accessibility through the north entrance. The Courthouse-on-the-Square Museum is located in the historic Denton County Courthouse at 110 W. Hickory in Denton, TX.