We've explored Asian cuisine. We've blazed the burger trails. But no food blog would be complete without a thorough discussion of the most important meal of the day: Mimosa hour, known to some as "breakfast." We way disagree on the correct term for this essential meal, but there's no denying Denton's delicious breakfast, brunch, second breakfast and snack-before-lunch options. So grab a mimosa and a muffin, and let's dive in to the best hidden cafes.
Rising Sun Café
There's no better way to start your day than admiring the Rising Sun -- the Rising Sun menu, that is. And this Unicorn Lake enclave of breakfast deliciousness is easy to admire. Pancakes, waffles, and budget friendly coffee are all available in droves, but take my advice and opt for a delectable breakfast sandwich. It'll delight your wallet and your taste buds, and convince you to add a Unicorn Lake detour to your morning commute.
Rising Sun Cafe: 3101 Unicorn Lake Blvd, Rising Sun Cafe on Twitter
---
Loco Cafe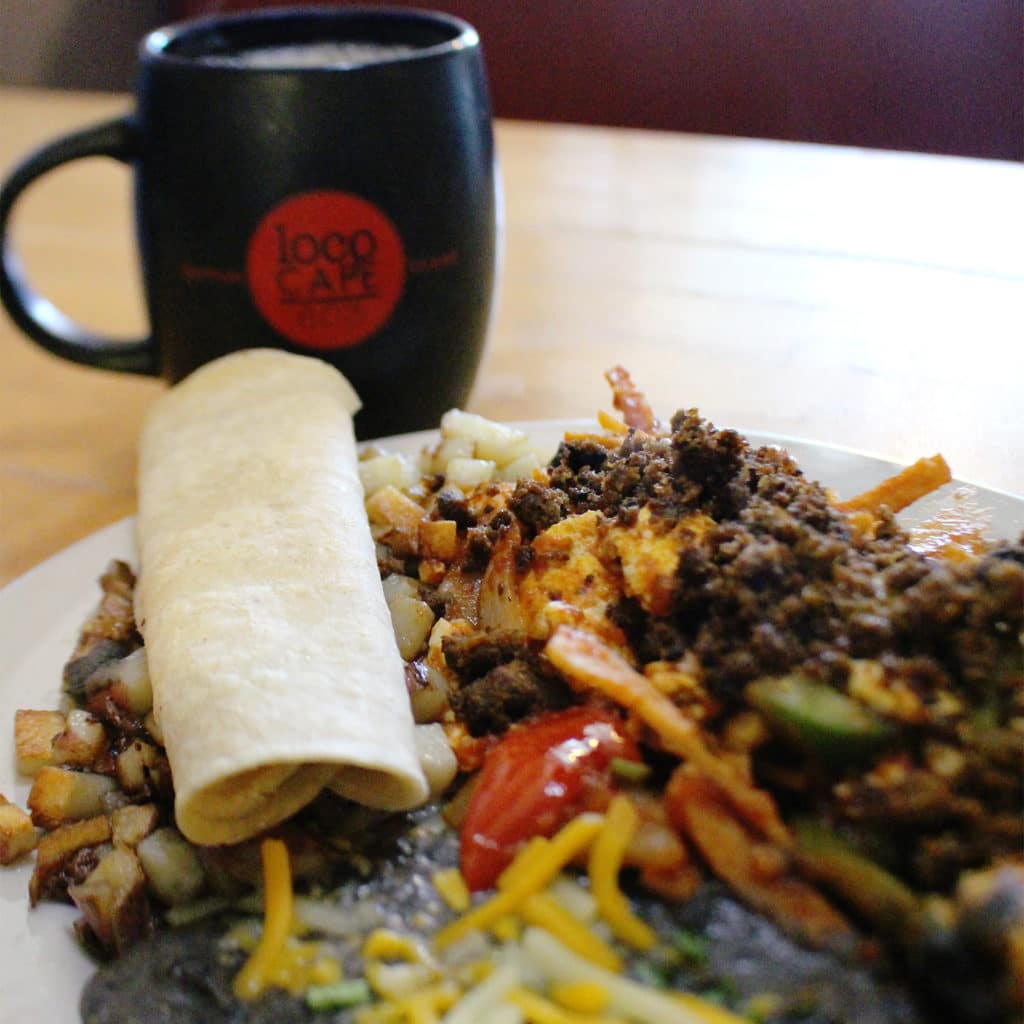 I'm notoriously picky when it comes to my coffee (more to come on that front) but Loco takes the cake -- and, coincidentally, most of my money. Their iced box coffee is rich and flavorful, and each comes complete with coffee -- flavored ice cubes. Pair one of those sweet treats with their classic Texan entree migas -- eggs, chorizo, peppers & onion with tortilla strips -- and you'll be running like a loco locomotive all day.
Loco Cafe: 603 N Locust St, locodenton.com
---
Old West Cafe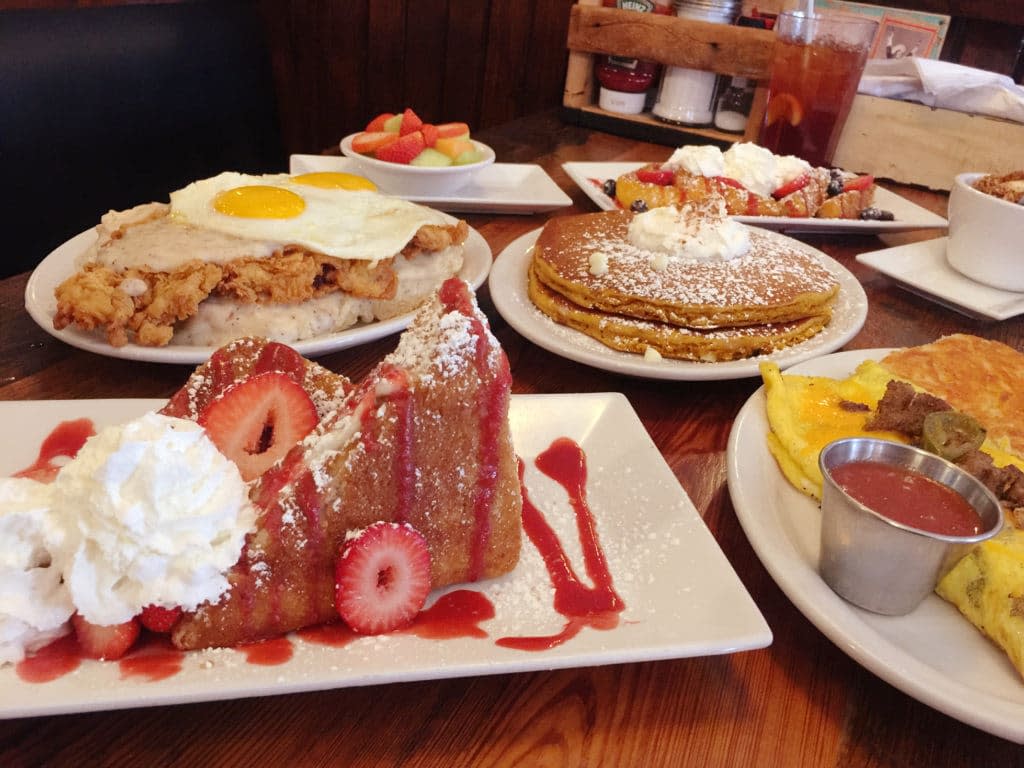 Old West is an all-time favorite, the kind of place you'll be telling your grandkids about when you lecture them about how they spend too much time on their iPhone thing-a-ma-jigs. While I am a fierce advocate against Octogenarian Lecturing, I'm a fierce fan or Old West and their timeless flavors. Their omelettes are supreme, their skillets are superior, and they have something called a Gravy Train. Need I say more? Didn't think so. I'll see you there Saturday morning -- as in every Saturday morning.
Old West Cafe: 2420 S Interstate 35, oldwestcafe.us
---
Egg House Cafe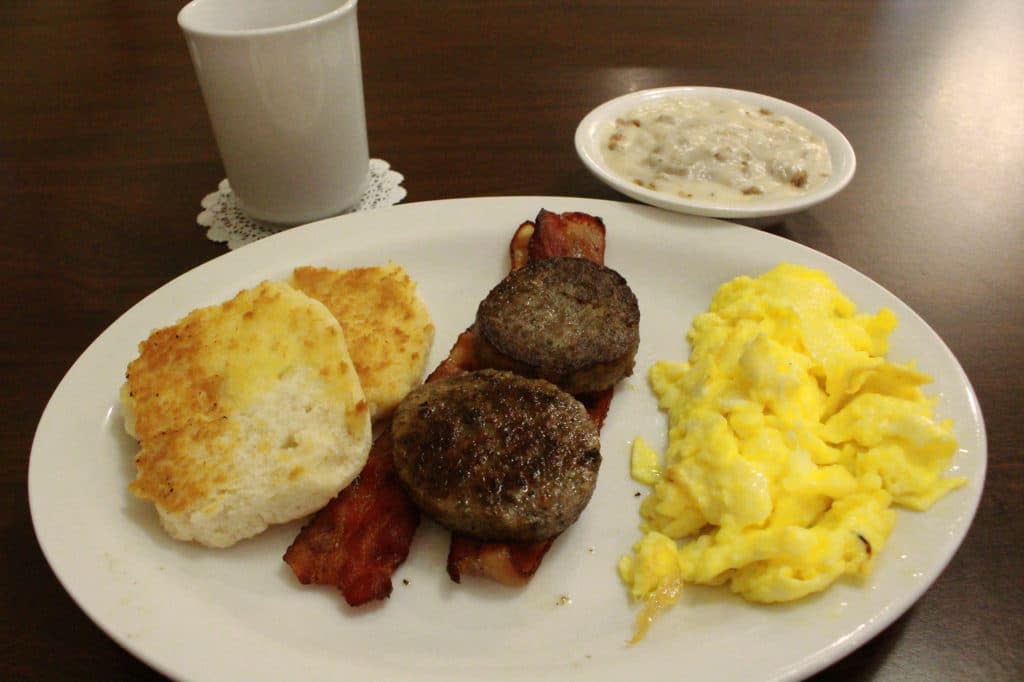 This local staple offers fantastic french toast, creative crepes, and Instagram-worthy pancakes. And don't get me started on their signature dishes, because I've been told many times that this is a blog, not an egg expose. Egg House was one of my favorite haunts during my time at The University of North Texas, and I'm happy to report that it's even more eggcelent than the first time I visited.
Egg House Cafe: 1622 W University Dr, egghousecafe.net
---
Seven Mile Cafe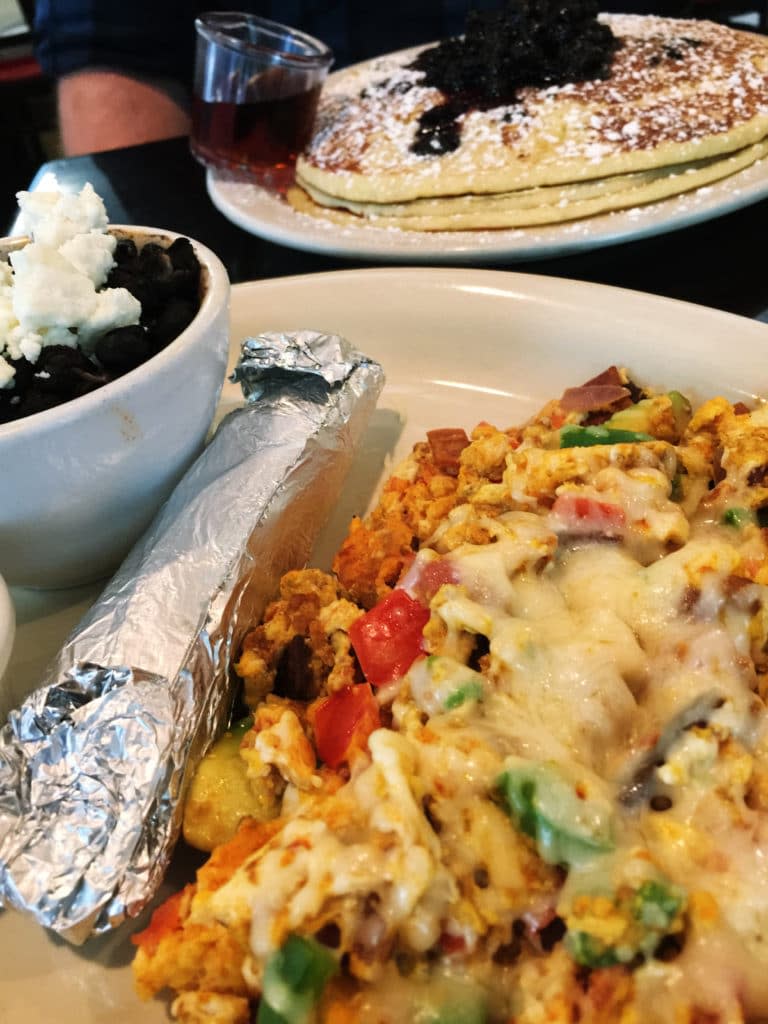 At last, we've arrived at the Mimosa Meca: the cafe worth walking seven miles barefoot to reach. Seven Mile Cafe is frequently filled to the brim with eager breakfast eaters, and it's easy to see why -- migas, potatoes and tacos, oh my! They have all your favorites and then some, and you'd be hard-pressed to find a dish that doesn't satisfy even the pickiest palate. I'm a simple guy, so they won me over the second I saw S'moreo, a concoction of marshmallow cream, Worth it? You betcha.
Seven Mile Cafe: 529 Bolivar St, sevenmilecafe.com
---
Missed the previous blogs? Check out the five Asian restaurants you must try and burger restaurants to satisfy those hunger pangs at.
Stay tuned for another edition of "Off the Eaten Path," a delicious expedition exploring all of Denton's dining gems.