Collaborative Photography and Poetry Exhibition on View in the Meadows Gallery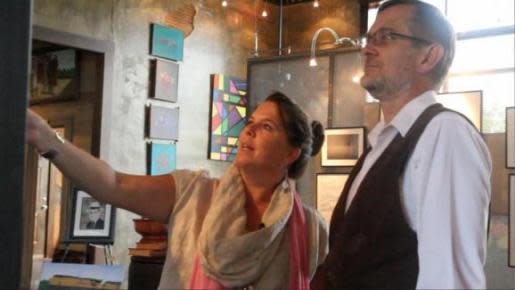 The Greater Denton Arts Council presents No End of Vision: Texas As Seen by Two Laureates, a collaborative exhibition by Karla K. Morton and Alan Birkelbach, opening in the Meadows Gallery on September 8, 2013.
The exhibition features 2010 Texas Poet Laureate Karla Morton's black and white photography combined with poetry written by 2005 Texas Poet Laureate Alan Birkelbach. Mr. Birkelbach's poems were inspired by Ms. Morton's photography.
The exhibition will open with a reception on Sunday, September 8, 2013, 2:00 – 4:00 pm. Karla Morton and Alan Birkelbach will be in attendance for a gallery talk and reading at 3:00.
The exhibition is free and open to the public. Gallery hours are Tuesday through Sunday, 1:00 to 5:00 pm.
The Center for the Visual Arts is located at 400 E. Hickory Street, Denton, Texas, 76201.
Additional information can be found at http://www.dentonarts.com/ .