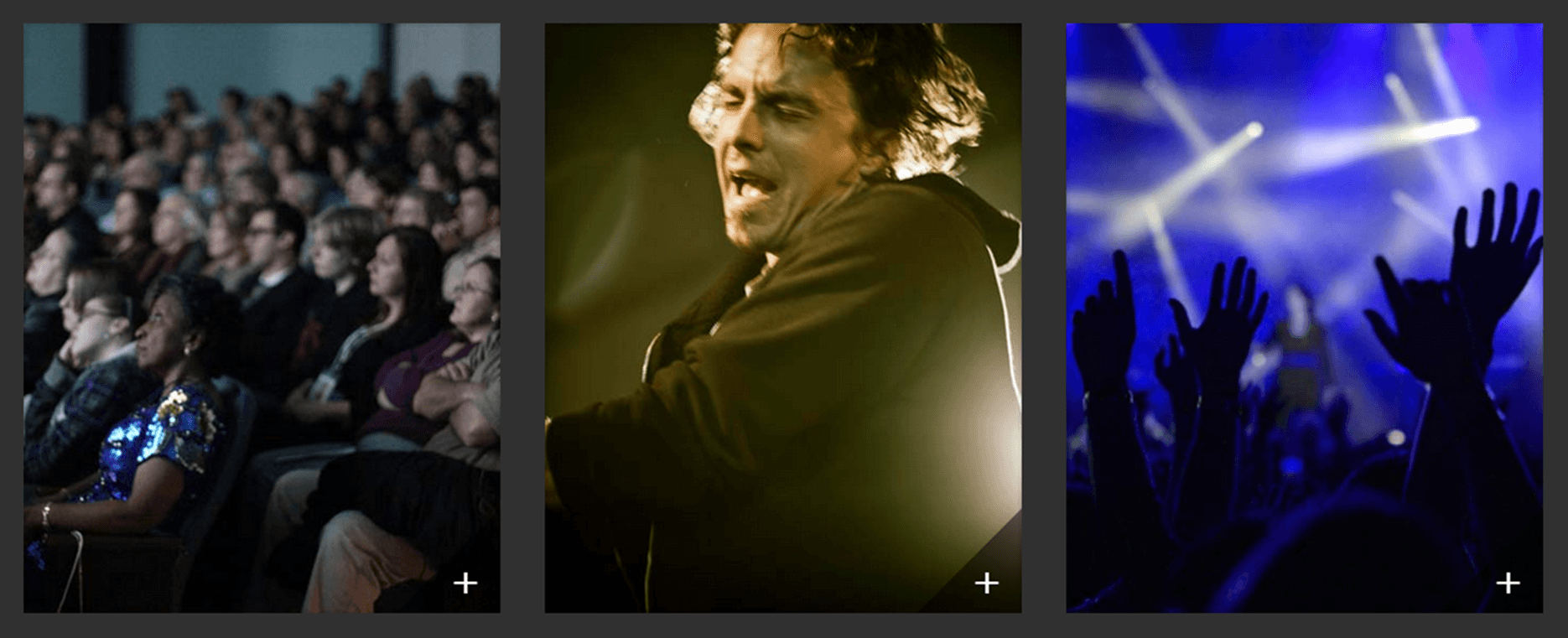 Well, the Thin Line  is right around the corner, February 12th-16th to be exact. Soon Denton is going to mesmerized with Independent Films! The festival is always quite a treat for all of us in Denton, and it has become quite a staple. However, this year is going to be different! This year Thin Line is not just the "Thin Line Film Festival," this year it is going to be the "Thin Line: Film and MUSIC Festival!"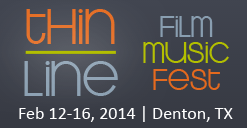 I am very, very excited by the lineups for this festival! So much of it is local, local, local! Which of course I love! For a peak at the bands you can click here. But honestly, it's the format of the festival that I'm most excited about.
Most people that I mention this to say "oh, some music will go along with the films?" In past years Thin Line was known to have some acts play before a show. These artists fit the film and it was kind of like a warm up for the audience. A very cool feature, but not what is happening this year! This year Thin Line is pulling out ALL of the stops. They are bringing in stages and big acts to create an entirely new element to the festival. In my opinion, with the caliber of the artists booked and the level of work that the Thin Line team has invested, Thin Line could stand all on its own as a music festival!
There will be music for everyone at Thin Line 2014! Polka from Brave Combo, Hip Hop from AV the Great, Country, Blue Grass, Electronic Dance Music, Jazz, and even Singer/Songwriters! Thin Line has truly created something that is going to blow people's minds!!
Now, all of that being said, don't forget about the films! Thin Line is full of some of the most moving, funny, thought provoking, and just plain entertaining independent films that you will ever see. All of this would make the tickets worth it, but on top of all of that, you now also have great live music! I snipped the Ticket and Pass prices and placed them below so you can get an idea of how crazy affordable this event is: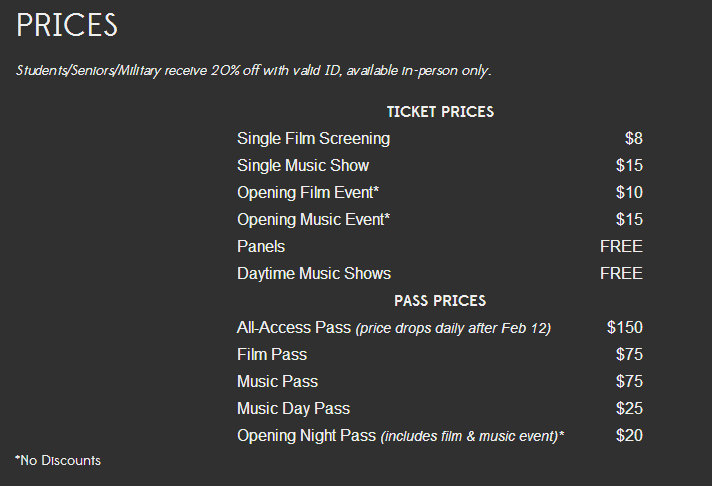 So, make sure you clear your calendars February 12th-16th for  Thin Line:Film & Music Festival!! I hope to see you there!!!