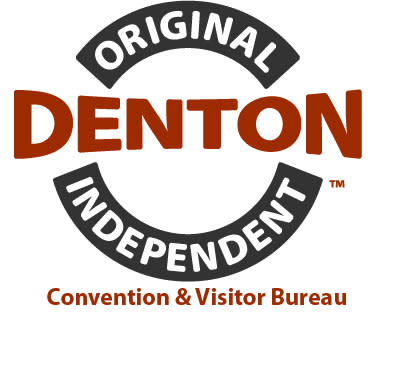 Meet our new CVB staff members: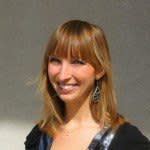 Sharon Lynn is the Internet Marketing Coordinator for the DCVB. She began working with the CVB team last fall as an intern while finishing her final semester at UNT. During that last semester, Sharon was writing for Denton Live (the CVB's magazine and visitor guide to Denton) in the UNT Mayborn School of Journalism's Magazine Production class.   Upon graduation in December, her love for Denton clearly evident through her writing talent landed Sharon a full-time place in the CVB's Communications Department.  Sharon's primary professional focus is marketing Denton through social media and assisting with management of the CVB's websites.  Hailing from Bedford, Sharon's academic pursuits brought her to Denton.  Now a 7-year Dentonite, she and fiancé David plan to make Denton their home where they enjoy cooking, gardening, and staying fit. Sharon is also an avid fan of repurposing / up-cycling.  She feeds her creative side and Pinterest addiction by making nifty things from items that would otherwise be tossed.
Jake Laughlin is the founder and CEO of DentonRadio.com, a project born out of his passion to bring Denton musicians of all genres together with audiences hungry for new, original, great music.  The online radio station launched in cyberspace two years ago providing Denton with a resource for all-local music while introducing the entire world to Denton's rich pool of talent and vibrant music scene.  Jake has been in Denton a little more than a decade and is an ardent follower of local everything:  amazing artists, local food, great businesses.   He created DentonRadio.com with the vision to connect seekers and their treasures here in Denton whether it's a sound, a taste, or a special interest they chase.  And his vision becomes more real with every day.  In January, Jake teamed up with the CVB in a unique collaboration to utilize the Denton music scene as a marketing tool to attract visitors to Denton.  Jake and his  DentonRadio.com  business partners manage all aspects of the station including vetting music, production, programming, and personalities.  They insure 24-hours-7-days-a-week delivery of fresh and 100% original music by talented Denton singer/songwriters and bands.  The CVB and DentonRadio.com partnership produced their first all local music event in conjunction with 35 Denton this month, March 7-10, 2013:   Denton Radio on the Square.   The event is free and will showcase great Denton music as people are coming and going from 35 Denton. Swing by the Courthouse lawn next weekend to see the great talent Denton is known for and that comprises the heart of DentonRadio.com.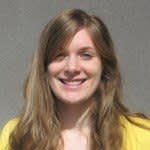 Kristen Bennett also started with the CVB in January as an intern with the UNT School of . Hospitality and management internship for UNT, she works with us as our Sales and Servicing Administrator. With a background in the hospitality industry, Kristen is very knowledgeable and helpful with communicating with hoteliers in the area, and she also helps with event planning. Kristen is from the Austin area, but we decided not to hold that against her. Kristen is the third generation in her family to attend college at UNT. Because of that, a love of her family's Alma Matter is ingrained in her heart and runs through her veins. She is an avid UNT football fan and has only missed TWO home games in her years at the school. Like Sharon, Kristen is also a vegetarian… We've noticed the trend, and we're starting to wonder if they're plotting to take over the office.
But don't worry. This craze doesn't seem to have caught on yet with our wonderful front desk people. We have two Information Assistants (Sheila and Pat) that tag-team to welcome guests that stop by our lobby.
Pat Hayes has actually been here at the CVB as one of our Information Assistants since 2011. Before joining our team, Pat worked for the State for 24 years. After retiring, she decided to join us for a part-time opportunity. Pat was born and raised in Denton County as were her parents and grandparents. In her spare time, Pat enjoys reading, baking, and gardening. Peaches, potatoes, cucumbers, onions, mint… Pat has a little of everything in her garden, providing her with the freshest food in the kitchen. She also enjoys doing woodworking projects with her husband of 44 years, James. And together, they like to make life fun for their six sweet grandchildren: Thomas (12), Addie (10), Katie (8), Miranda (7), Samuel (18 months), and Hadlee (1).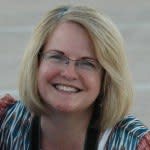 Sheila Carpenter is our other Information Assistant. She joined us in December last year. Like Pat, Sheila also worked for the State before coming here. She worked for the state for 28 years before retiring and joining the CVB team part time. Sheila and her husband Mike moved to Denton in 1982, so Mike could attend UNT and like many other college students coming to the city, they liked the area so much they decided to make Denton their permanent home. Mike got his music degree from UNT and is a successful (and talented) working musician. Their children Kacie and Brandon are grown, and Brandon and his wife Lauren have one child and another on the way. Sheila says grandchildren are amazing, and her grandson Zachary is the reason she only works part-time, so she can spend more time with him.
Each of our new staffers add exactly what we need and add their special touch to how we shine light on our great city.