Travel means different things to different people. Experiencing new places and cultures are typical biggies. For some it's all about the accommodations, from fancy resort stays to a tent in the woods. Others focus on the reason: pleasure, entertainment, business, visiting friends and family. There is one common denominator, however, that is shared across all the unique ideals about travel: food.
It is said that people will travel anywhere for good food, an adage validated by research. Travel Texas says that culinary pursuits by visitors in 2016 generated $13.7 billion in Texas alone. In fact, visitors spent more money imbibing in food and drink than any other travel costs, including transportation and lodging.
We pause multiple times in our day-to-day routines to eat. When we travel, don't we take it up a notch? We relish discovering other places through food and drink, tasting the divergence of culture, preparation, spices, and mainstays of local cuisine.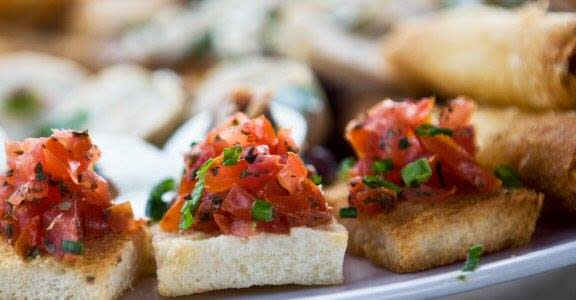 Local cuisine is key, and Denton is fortunate to have a lot of it to share. Denton prides itself on artistic and creative wealth, rightfully so with musicians, artists, writers and entrepreneurs affecting the world with talent honed in our midst. But another set of artists among us, sometimes underappreciated for their craft while we wolf it down, are the culinary creators.
Tim and I had the opportunity to enjoy two culinary experiences this past week. Each was stand-alone, unique to the chefs, and unlike any dining adventure either of us has ever before had in Denton.
The first was at The Chestnut Tree Bistro. It's a new thing Chef and owner Suzanne Johnson is doing to spread her creative wings while offering a different kind of dining experience. Sunday Supper with Rossana and Suzanne features original culinary creations by Suzanne and co-chef Rossana Iodice of Fortunata Winery.
Tim and I knew few among the roughly 30 people sharing the meal at one long, casual, family-style table. It ended up being one of our favorite attributes of the evening. We experienced first-hand how sharing food and wine bonds people together in a collective memory of flavor and fellowship. The four-course menu included delicacies foreign to Chestnut Tree's typical offerings (delicious as they are) and various complimentary wine options for purchase. The white chocolate and citrus mousse dessert was incredible.
Second Sunday Suppers are $30 per person, and reservations are required. The menu is posted in advance on Facebook: The Chestnut Tree.
The second of our culinary adventures was completely different yet just as intriguing. Dr. Judith Forney, Dean of UNT's College of Merchandising, Hospitality and Tourism, invited us to be her guests at one of the Hospitality Program's exclusive Celebrity Chef Series events on Monday evening. The Gateway at UNT was decked out to the nines, as were nearly 200 guests, appropriately formal for the signature steak dinner prepared and served by Hospitality Program students under the tutelage of celebrity chef Tim Love and his Queenie's Steakhouse team.
Tim Love was born and reared in Denton. As he tells it, he discovered his passion and talent for cooking while working in restaurants during a collegiate career he thought would make him a lawyer. Instead, he became a chef of international acclaim with numerous restaurants and a television career under his belt. While he's not in Denton most of the time these days, his culinary legacy prospers and pleases patrons at Queenie's.
While the dining experience was fabulous, the purpose behind the event was our biggest take-away. How many future Tim Loves and Suzanne Johnsons were among the sharp, eager young people who prepared that feast or served us with such professional finesse? One can only imagine, but I'll wager there are a few. They are studying at UNT, one of the top hospitality programs in the nation, while gaining experience in Denton restaurants under local culinary artists and restaurateurs. Like other artists creating from Denton, some of these will someday affect the world.
The Denton CVB is hosting a professional food and travel blogger this weekend coming to Denton specifically to cover our intriguing local fare. She proposed her story to us because Denton has a reputation as an original, independent place with original, independent flavor.
That's tourism at work, folks. Denton's flavor in food and otherwise draws more than a half-million visitors a year opting to invest their discretionary dollars in our city, an impressive number that doesn't yet include hundreds of convention delegates now discovering us since the Denton Convention Center opened its doors last December. They come to do, hear, see and taste #dentoning, every one leaving a financial footprint on our Denton life.