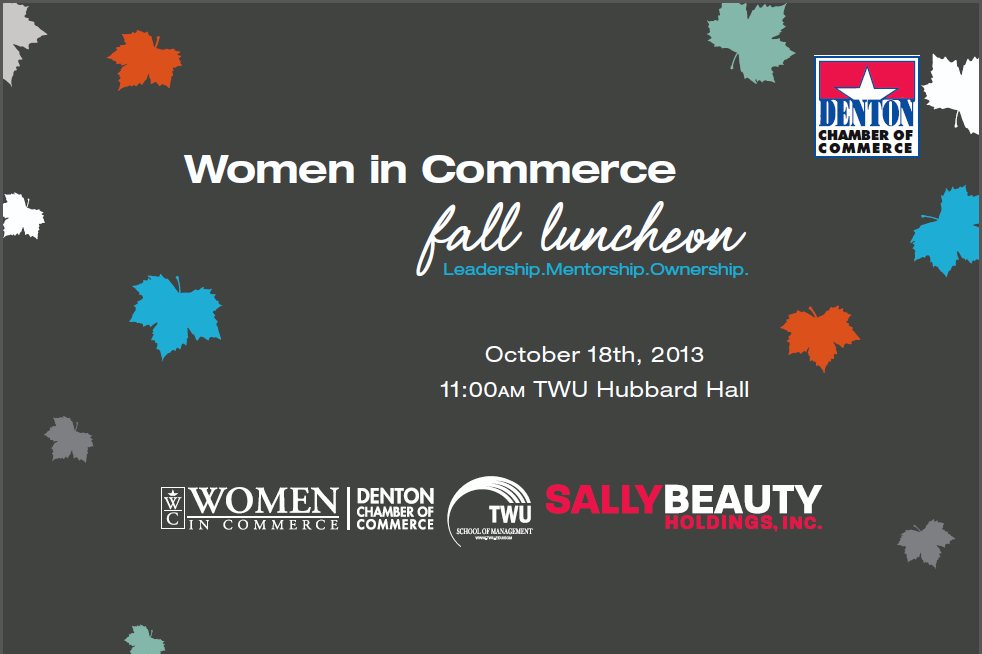 The Women in Commerce Fall Luncheon is coming up on Friday, October 18 from 11 a.m. to 1 p.m. at TWU's Hubbard Hall.
The Women in Commerce luncheon will focus on leadership, mentorship, and ownership. This is a great opportunity to help build professional development for women to strengthen and enhance the Denton Chamber and community. The Denton Chamber of Commerce has partnered with Texas Woman's University School of Management and Sally Beauty to develop this initiative to provide women with the tools for professional and personal success including important resources, education/training, and networking opportunities.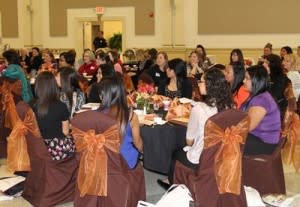 This will be a fun and enriching luncheon that will leave you satisfied and eager to for the next one. Valerie Freeman, esteemed CEO of Imprimis Group, will be the keynote speaker at Friday's luncheon. She built one of the largest owned staffing companies in Texas and has been recognized for her entrepreneurship and accomplishments, giving her a number of awards under her belt. Named as one of the 25 most influential women in business by the Dallas Business Journal, Valerie has received lots of recognition for her hard work as a business leader. She has received many accolades including "Entrepreneur of the Year" from Ernst & Young, the "Athena Award" from the Dallas Regional Chamber of Commerce and "Outstanding Business Leader" from Northwood University.
The Women in Commerce Fall Luncheon is sponsored by Sally Beauty Holdings and Koons Fuller PC. For more great events, check the Denton Chamber event calendar. Keep your eye out for the next big networking opportunity- Red, White, and Jazz, set for May 8, 2014.
For more information about Women in Commerce, visit denton-chamber.org or visit the Women in Commerce Facebook page.