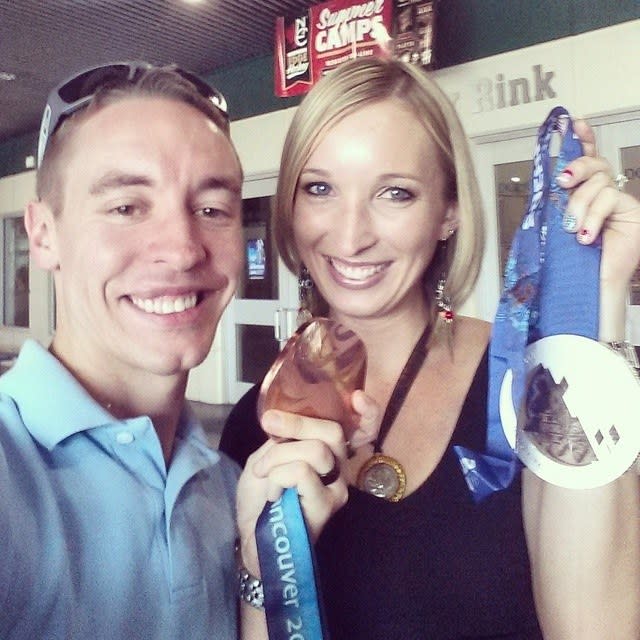 But first, let me take a selfie.
Denton's homegrown Olympian, Jordan Malone, hit the ice this week with local kids in the Denton Parks & Rec summer camp. On a field trip to the Dr. Pepper StarCenter in Farmer's Branch, children gathered around to listen while Jordan told them about how he started out just like any of them. He spent his summers in Denton Parks & Rec's summer camps, grew up in Denton and learned to skate here too. Jordan says when he first started out skating, he wasn't any good. Natural talent may not have gotten him to where he is today, but his hard work and dedication has certainly paid off. While it didn't come easy to him, Jordan set his mind to improve, so he put in the time training to make that happen, and his mom supported him every inch of the way.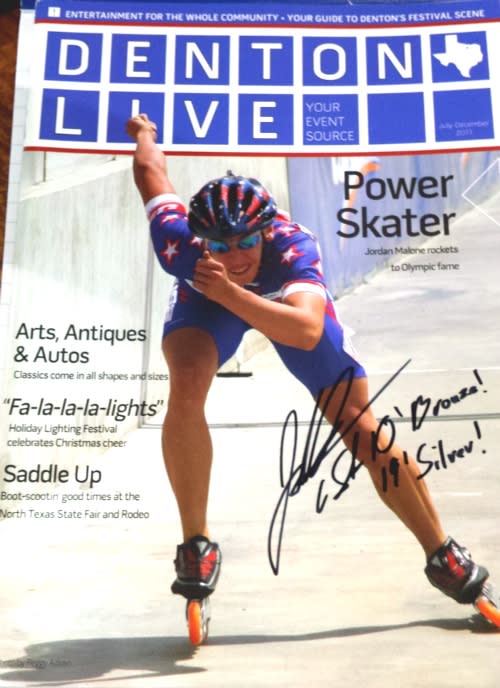 Jordan's name is familiar to many of us here in Denton, as some of us grew up with him or skated alongside him, and we all felt a sense of Denton pride watching him win medals in the 2010 and 2014 Winter Olympics. He graced the cover of the fall 2011 issue of Denton Live magazine, and has been featured on the news many-a-time. Despite all of his success, Jordan stays down-to-earth and doesn't forget his hometown. When you ask him where he's from, he's proudly states that he's from Texas, Denton Texas.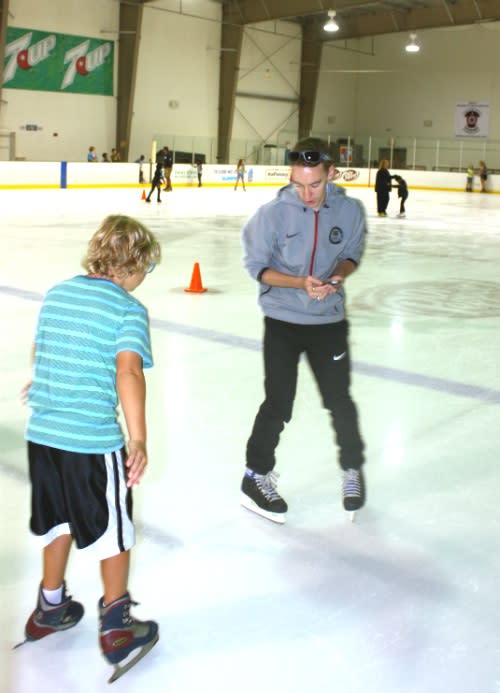 After coming home from the 2014 Olympics, Jordan has been focusing on community outreach. At the field trip on July 7, Jordan told the kids about the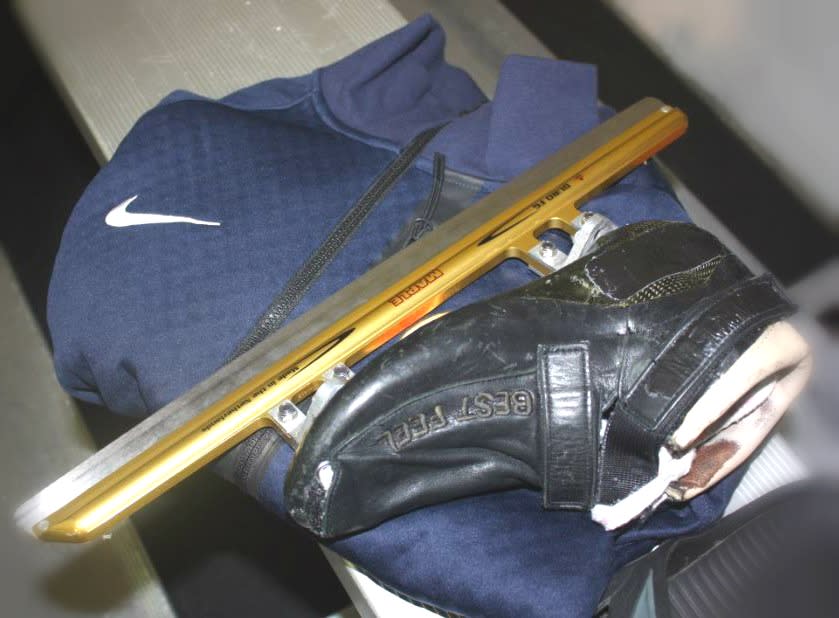 adversity he faced growing up with ADHD, Dyslexia and asthma, but he never let that stop him. "It's success despite circumstances," Jordan says. The camp's kids were giddy to talk to the Denton Olympian, oohing and awing as he pulled out is Sochi Silver and Vancouver Bronze medals for the kids to hold. After passing around the medals, the kids were ready to lace up their skates and learn to skate with Jordan. These star-struck kids will not soon forget this experience. Jordan is just happy to give back to the community and make a difference for just one kid.