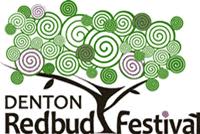 If you are in North Texas and see trees covered with eye-catching pink blooms, then it's the first sign of Spring!  And when the Redbuds are blooming, it's time to celebrate with a festival that is all about Spring flourishing in Denton, The Redbud Capital of Texas.
Each year Keep Denton Beautiful hosts a festival that reminds residents and visitors alike to do just that – celebrate – and observe Arbor Day while we are at it.
The Denton Redbud Festival is a rally for avid gardeners to meet and discuss the best gardening techniques.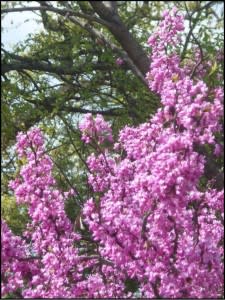 Home and garden seminars are offered throughout the day, complimented by a Home and Garden Show where a wide of variety of gardening, landscaping, and home improvement products are on parade at more than 60 vendor booths.
Children give high marks to the Kids Zone where they enjoy environmental activities and bounce houses.
Redbud trees are available for purchase on a first come, first serve basis during the festival.
Denton Redbud Festival Date: Saturday, April 9, 2011 Time: 10:00 a.m. to 4:00 p.m. Location: Denton Civic Center  321 E. McKinney St., Denton, TX 76201  ADMISSION is FREE