The Denton Convention & Visitor Bureau (CVB) is making it even easier for travelers on the go to flip through Denton's brochure. The CVB recently unveiled its newest interactive Denton iBrochure where visitors can find out how "It's All Happening" in Denton.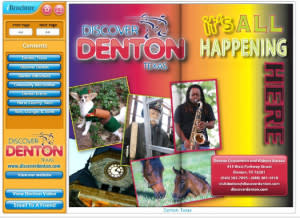 Travelers have become savvier on their smart phones and are increasingly more environmentally conscious. The iBrochure perfectly compliments Denton's Green initiatives. Its launch is in synch with the timing of what trend experts have dubbed: "The Year of the Mobile." 
Visitors can access Denton's iBrochure from a PC or a mobile phone, its format adjusting automatically for the best-looking and most user-friendly experience from whatever technological medium is used. In one or two keystrokes, visitors can find out about Denton's attractions and events and explore dining and lodging options. They can watch our Denton video, download brochures like Hip2bSquare, link to Horse Country, find major event information, and access Denton's social networking sites.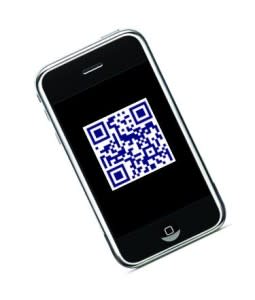 CVB staff coordinated with Madden Media, a national media firm that specializes in destination marketing, to develop the iBrochure. It is hosted atwww.vacationfun.com, a website where visitors choose a U.S. destination and are presented with a selection of free travel guides about it.
For people already on the go with no time left to print, the Denton iBrochure is viewable on www.DiscoverDenton.com,www.facebook.com/DiscoverDentonTX or by scanning the QR code in the Denton CVB's visitor lobby.
Check it out and then pass it on! Share Denton's iBrochure with your entire contact list and share it on your FaceBook page, too. Help spread the word: "It's All Happening" in Denton!"