Our family gathered last weekend from points around the country to celebrate my niece and her sweetheart as they tied the marriage knot.  What a great time it was being together, especially for such a happy occasion.  Perhaps it was even more poignant as we wonder and worry about the tumultuous world in which they begin their united life.
Photo credit: Karen Scruggs Photography
Two original, independent people merging their lives into one, the young couple was aglow, eyes shining, full of hope and dreams for their future. Considering recent events while watching them, untried and innocent, I recalled the words of a song currently topping country music charts, "From the Ground Up," by the band Dan + Shay.
"Beside you I'll stand through the good and the bad We'll give all that we have And we'll build this love from the ground up.
This life will go by In the blink of an eye But I wouldn't wanna spend it without you by my side The clouds are gonna roll The earth's gonna shake But I'll be your shelter through the wind and the rain."
These lyrics by Dan Smyers and Shay Mooney tell the story of grandparents who weathered 65 years of marriage together.  Weathered is the key word here.  Life and love are gifts, but neither is easy.
People are selfish by nature.  We all want to be happy.  Somehow, society has come to believe that every person has the right to be happy, even if it means hurting others to achieve it.  The Declaration of Independence does not guarantee happiness.  Listen to it: "We hold these truths to be self-evident, that all men are created equal, that they are endowed by their creator with certain unalienable Rights, that among these are Life, Liberty and the pursuit of Happiness" (archives.gov).
We all have the right to pursue happiness.  That means, though, that we must do so in some measure of accord with one another.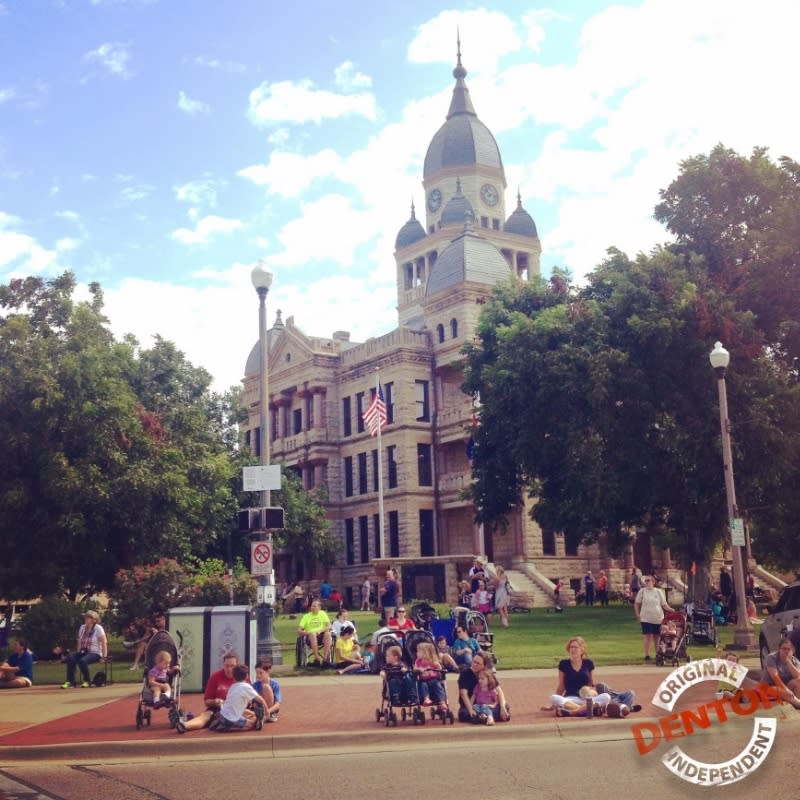 There is an old saying attributed to several of America's early leaders including Oliver Wendell Holmes, Jr. and Abraham Lincoln (quoteinvestigator.com).  Who said it first is not as important as its meaning.  "The right to swing my fist ends where the other man's nose begins."  Trampling on one another does not end in happiness for anyone.
There are many happy people.  Thousands of couples have honored the vow to stick together through good and bad.  Countless individuals have held on against great personal odds.  Countries and peoples have united when the clouds roll and the earth shakes and emerged in tact, stronger even than before when the sun rises on the other side.
Each of us must craft our lives, deliberately choosing how we will handle disappointment, pain, crisis, failure and unmet expectations, because these are part of the human experience for every person of every color on every continent and in every culture.
So how do happy people do it?  The concept is simple, really.  Sacrifice.  Compromise.  Forgiveness.  Willingness to intentionally lay "me" aside for "us."  I said simple, not easy.
Do children still learn the Golden Rule?  When I was a kid, we memorized it in public school.  "Do to others what you want them to do to you."  This ancient quote originated with Jesus in Matthew 7:12 (NCV).  It is the principle of basic reciprocity.  Would not marriage, work relationships, government, nations, and really the whole world be happier if we all committed to living so altruistically?  The cruel truth of the matter is that such community is impossible as long as any of us act otherwise.  There's that human nature rearing its head again.  Will we choose to collectively rise above it?  I fear the outcome if not.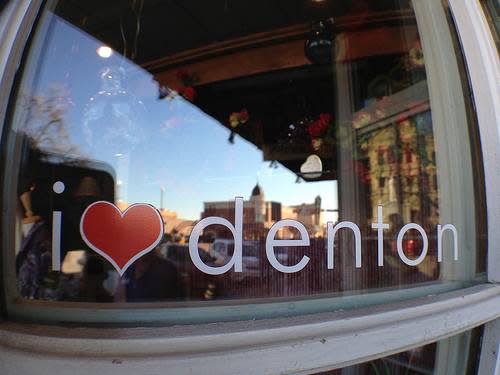 I believe in the commitment and formidability of our family's sweet new couple.  And I believe in our city, in Texas and in America.  I support the Denton Together Coalition and initiatives like it across our land that are working united, feverishly and from the ground up to identify some way of bringing us back together for the greater good.
I am confident we can get through this difficult and confusing time.  The question is not if we can, but if we will.  Like in a marriage, it is a matter of choice.  Will we stay together and work it out?  Or will we let go and watch our world turn irreparably upside down?
Like a marriage held together by sheer commitment in the tough times, America will survive only if we, all the people, choose to stick together and work through this storm.  I pledge allegiance to the United States of America.  Let's choose to not give up, weather the storm and stay united until the sun shines again.