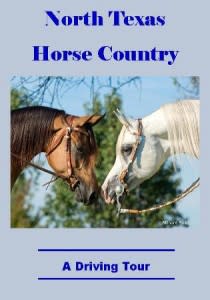 North Texas Horse Country Tours, originally developed by the Denton Convention & Visitors Bureau (CVB) in 2006 was promoted thanks to the help of a few partnering cities and a Partnership Grant awarded by the Texas Historical Commission.  The North Texas Horse Country Tours have continued to experience some great success that other tours actually envy.  Since '06, the Denton CVB has continued to play host and guide to many motorcoach group tours per year.  This continual flow of visitors is an enjoyable boost to the North Texas regional economy!
In 2009, what began as a partnership between Ft. Worth, Denton and Pilot Point expanded to include nine cities in the brochure and the creation of a companion website.
Over 100,000 brochures were distributed throughout Texas, Oklahoma and Louisiana promoting this unique treasure.  Fort Worth, the largest city in the partnership, included the Horse Country tour in all of its international marketing efforts.  As a result, groups from many foreign countries including Brazil, Mexico, Argentina, Denmark, and Germany, among others, have been hosted to a behind-the-scene tour.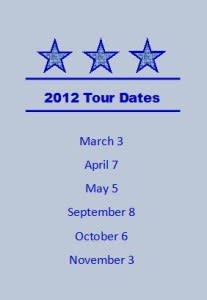 Now one of Texas' most recognized attractions and a two-time state award-winning initiative in the forefront of Texas tourism, the popularity of Horse Country Tours demands, yet, another reprint.  The Denton CVB is preparing the next phase of Horse Country Tour information in the form of a more user friendly rack card.  While the rack card will give a general overview of the tour information, it will also direct visitors to the soon to be retailored website,www.HorseCountryTours.com.
The new rack card will be displayed at all visitor information centers and hotel lobbies along the I-35 corridor from Oklahoma City to Waco and along the I-20 corridor from Abilene to Shreveport.
Accompanying these new promotional rack cards will be the 2012 public tour dates which include more Spring and Fall dates and take a detour around the hot weather months.
This unique land awaits your arrival!  But you don't need to await the new rack card to wind your way through the beautiful Horse Country of North Texas!  Just visit www.HorseCountryTours.com to customize your personal driving tour of Horse Country.