"Happy New Year!"
Thousands of individual scenarios surround this moment.  The ball drops in Time Square.  People wearing party hats toast champagne and kiss.  Confetti floats the air.  Kids stay up past normal bedtime.  Black-eyed peas bring good luck.  College football rules.  Resolutions become action in the form of goals and objectives.
New Year's Day is the first day of a new year.  It's a clean slate, a new chapter, an opportune day to make right what is wrong and to make better what is already good.
"I resolve to lose weight."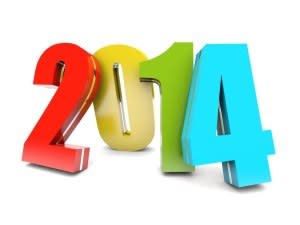 "I am going to exercise faithfully."
"I'm going to reduce my debt."
I'm going to have more fun, laugh more, spend more time with my kids, be less critical of others, walk my dog every day, call Mom every week, eat healthier food, quit smoking, take better care of my plants, try something new, go somewhere I've never been, say I love you more often.  The resolutions are as original as the individuals making them.
Just about everyone resolves to do or change something at some point in their lives.  Betting that you are included in the group of everyone, let me ask you something.  Isn't your resolution dramatically more real and possible when you share it with someone?  For one thing, you feel somewhat accountable once somebody else knows your goal.  And if that someone actually works toward it with you, achievement is significantly more likely for both of you.
At the Denton CVB, our team shares an ongoing goal to creatively and diligently promote Denton.  We want visitors to experience our city, spend money in our businesses, and leave with a great story to tell their friends.  In essence, we aim to develop ambassadors who become the most credible form of promotion that money can't buy – real stories told by real people to their real friends.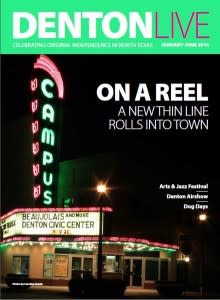 We have exciting campaigns rolling out in the next couple of weeks, new ways of talking about Denton's attributes to new audiences.  We have a wedding destination promotion called "Engaged in Denton."  We have a collaborative campaign with downtown Denton merchants and venues to keep Denton strong through the Hickory Street Arts Corridor road work project.  We are working with other communities up and down I-35 E as the long-anticipated expansion project begins.  The Denton Live magazine will gain a powerful digital forum this summer.  DentonRadio.com is more and more pervasive, now the ambient soundtrack in destinations like Golden Triangle Mall and many Denton restaurants.  We will take advantage of UNT's stellar win at the Heart of Dallas Bowl to orchestrate communication among the Conference USA cities to cooperatively promote travel between our destinations.
We have bold, aggressive goals with clearly defined strategies and objectives.   BUT…the experiential outcome for every single one lies in someone else's hands.  The front desk attendants, housekeepers, and servers will deliver on every message the CVB sends about lodging in Denton.  Chefs, cooks, servers, hostesses will deliver on statements we make promoting dining and nightlife.  Retail clerks will deliver the shopping experience.  Convenience store attendants, fast food staff, A-train conductors, police officers, first aid responders, passersby along our sidewalks will deliver our culture.  In most cases, everyone but us at the CVB will interact with our campaign-invited guests.
The thing about our CVB's 2014 resolutions is that we cannot reach them on our own.  We are absolutely dependent on you in order to see any one of our goals all the way through to success.  We can execute our campaigns and projects with perfection and realize metrics that make us swoon.  But the real heart of the matter is that when a campaign is said and done, ultimate victory occurs when visitor-by-visitor, ambassadors leave Denton with great stories to tell.  Those stories evolve from every interaction, every moment of truth between Denton's people and every individual guest during his or her stay.
Ambassadors breed ambassadors.  We must be ambassadors if we hope to develop new ones to tell our Denton story.  Every one of us must work together with this common purpose if we are to consistently deliver the original Denton culture people come here to experience.
Our CVB team knows our New Year's resolution.  If two people working together toward the same goal so increases the likelihood of success, can you imagine what nearly 120,000 of us can do?  Resolve to be a Denton ambassador in 2014.  Here's to the New Year!