Every Thursday over the summer Dentonites gather on the Square for Twilight Tunes.  A grassroots music event that oozes everything it is to be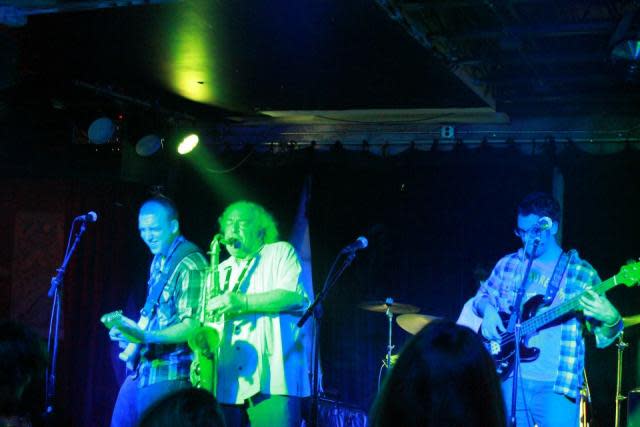 a Dentonite.  The event is really incredible, from 6:30pm to 8pm hundreds and hundreds of people gather to hear a band give all they've got.  There are no stages, no big billboards, nothing that says big concert; it's more of a picnic on dangerous amounts of steroids!  It's hard to describe the pride you feel when you see something so intimate, so local, so Denton, attract so much attention.  Nowhere else in the world are you going to find something like Twilight Tunes!
This week (6/13) we (DentonRadio.com) are sponsoring Twilight Tunes, and we are bringing Gravity Feed.  Who, by the way, is one of my FAVORITE bands right now!  The best way I know how to describe Gravity Feed is to say that they are "Funky Jazz."  Or I guess I could say this: Gravity Feed is like cheese, they just go with everything!  Old, young, excitable, boring, everybody likes Gravity Feed!  Any time someone asks me what DentonRadio.com is (and if the music is any good) I just play Gravity Feed for them; it is rare to find a band that can make ANYBODY turn their heads.
I guess you can take my word for how good Gravity Feed is, or you can just come to Twilight Tunes tomorrow and hear them for yourself!  Also, since DentonRadio.com is sponsoring, we are going to be bringing some special surprises for everyone there!  So, grab your lawn chairs, picnic blankets, and family June 13th and make your way to theSquare!  We can't wait to see you!!!