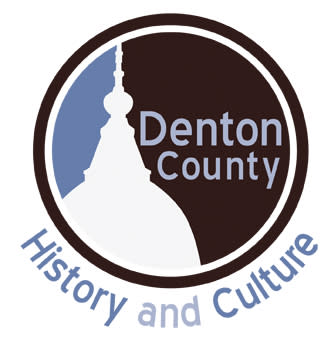 July 2013 LECTURE Thursday, July 18, 2013  12:00 Noon – 1:00 PM "Getting From Here to There: The Development of Roads" Presented by: William Covington
Relive history with the Denton County Museums! Come back in time to the 18th   and 19th centuries as Bill Covington, discusses the development of early roads in Texas and the United States.  Always lively and animated, Bill will be in period costume to illustrate the relationship between how roads developed in colonial America times up to our current Denton county roads.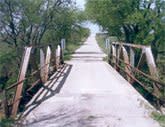 Many Texas roads are attributed to former Indian trails or the marked trails of early Spanish explorers during the Spanish exploration and occupation of Texas (1716–1821), but the first known roads developed as the result of the necessity for travel from Mexico to San Antonio, Goliad, and the East Texas missions.
Early Texas law called for the establishment of first-class roads between county seats. These roads were forty-foot-wide cleared paths. Stumps less than eight inches in diameter were cut off at the ground, and larger stumps were rounded off so that wagon wheels could more easily roll over them. Second-class roads were thirty feet wide, and third-class roads were twenty-two feet wide. In 1883 the state government adopted a constitutional amendment that provided for a fifteen-cent county road tax for every dollar valuation. At that time the county commissioners' court had the power to choose routes and construct roads.
About the speaker Bill Covington served as an instructor in Dallas ISD of both Social Studies and English as a Second Language (ESL), primarily at the middle school level. For six years he worked as an adjunct instructor for several of the local community colleges. Currently, he is an instructor of Social Studies at the Waxahachie Global High School in Waxahachie, TX where he teaches World Geography, World History and U.S. History and an adjunct instructor of U.S., European and Texas History at Navarro College, also in Waxahachie, TX. A native of Fort Worth, TX, he resides in Cedar Hill, TX with his wife and three children.
Visit the Museum All Courthouse Museum exhibits and lectures are free and open to the public.  The courthouse has handicapped parking and accessibility through the north entrance. The Courthouse-on-the-Square Museum is located in the historic Denton County Courthouse at 110 W. Hickory in Denton, TX.