After years of planning and just over 20 months of construction, the Embassy Suites by Hilton Denton Convention Center had its Denton Chamber of Commerce ribbon cutting ceremony Thursday in Denton.
City leaders, local business owners and community members showed up to celebrate the new jewel in the Denton hotel scene, including Mayor Chris Watts, Embassy Suites general manager Jeff Pritts and O'Reilly Hospitality Management founder and CEO Tim O'Reilly.
"The first time I came to Denton, I went downtown and saw the opportunity for a hotel. I saw Denton as a cool, thriving community and I wanted to be a part of it," O'Reilly said.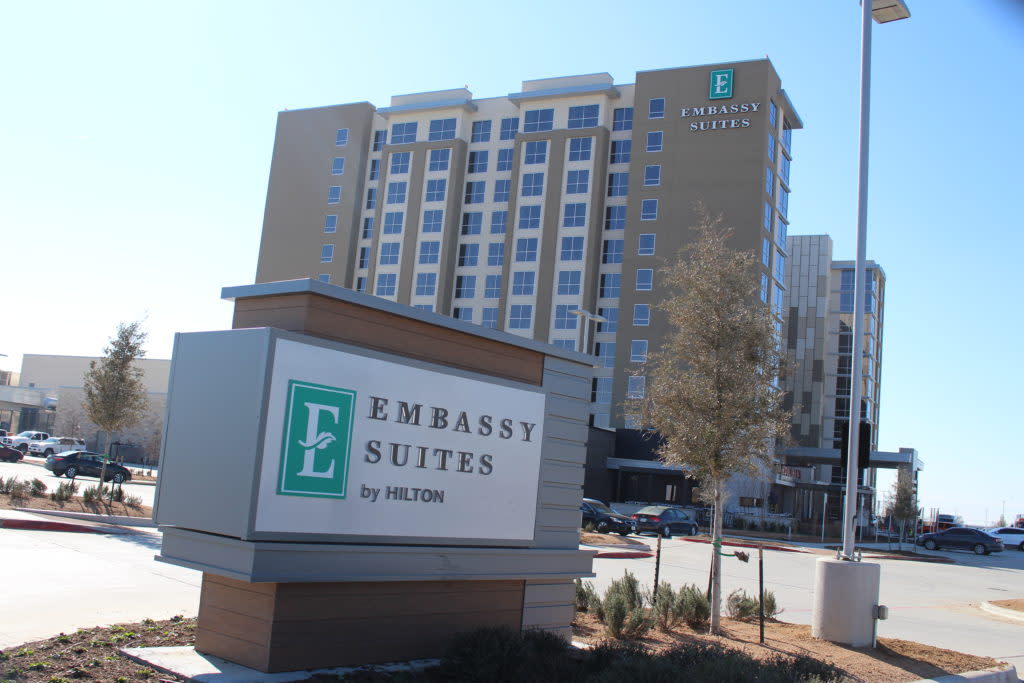 The property brings a much needed addition of meeting space to Denton. With the 70,000 square feet of meeting space, the Denton Convention Center gives groups the ability to host larger conventions and meetings right here in Lil' d.
"The meetings industry has long anticipated the day when Denton would offer a venue sizable enough to accommodate their meeting needs," said Denton CVB Vice President Kim Phillips. "That day has arrived, and the numbers prove it. Original Independent Denton is the new Texas meeting destination in demand."
Already, more than $4 million in convention business has been booked through the Embassy Suites and the Convention and Visitors Bureau sales teams, with some conventions secured for as far into the future as 2024.
"This will be a game changer and give people from all over the world a chance to experience Denton," Mayor Watts said.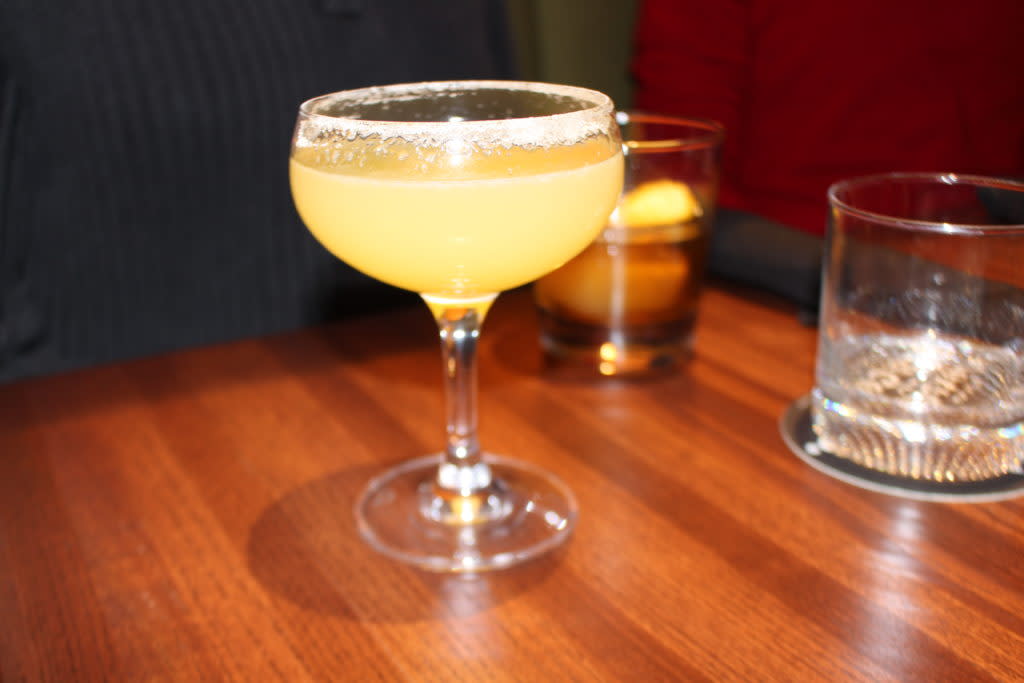 The grand opening event featured numerous Denton businesses, from breweries Denton County Brewing Company and Armadillo Ale Works, to staples like LSA Burger, Andy's Bar and Komodo Loco. In a nod to Denton's thriving food truck scene, the Pickled Carrot and Famous Dumpling Bros. pulled their trucks right into the ballroom and set up a picnic area to serve those in attendance. And what would be a Denton event be without Beth Marie's and Candy Haven, which served up desserts in a tent off the ballroom.
"As you look around the convention center tonight, you'll see many businesses partnering with us, not only for this occasion, but in the future to provide unique, Texas-style hospitality that only Denton can provide," Pritts said.
The grand opening also marks the opening of Houlihan's restaurant, an upscale American restaurant located right off the lobby (but with a separate entrance). In a sneak peek of the Houlihan's on Wednesday evening, we were offered the chance to sample chicken entrees, steak, salads and appetizers, including the to-die-for fried asparagus. Houlihan's offers gluten-free and vegetarian and vegan fare, as well as a full bar and extensive cocktail, wine and craft beer options.
See our slideshow for scenes from the Houlihan's soft opening and Denton Convention Center grand opening:
[slideshow_deploy id='48814']