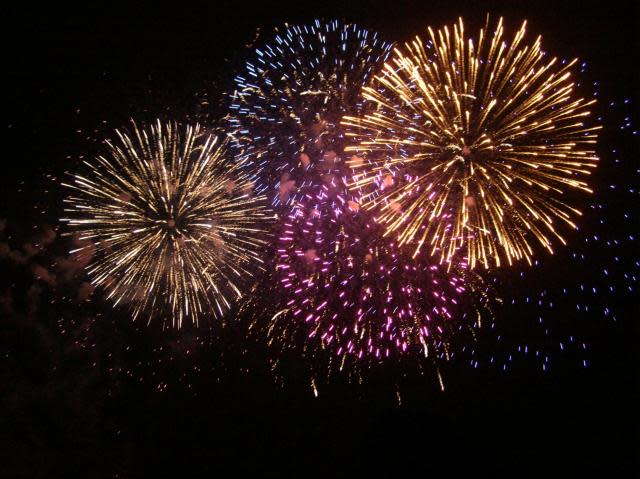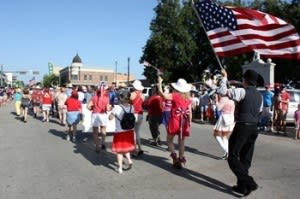 Got plans for the 4th yet? You won't have to travel far to show off your USA pride on Independence Day this year. Denton is a city known for being both original andindependent, so of course, Denton knows best how to celebrate Independence Day (it only makes sense, right?). So don your best red, white and blue attire (and sparkly pom pom antennae if you've got 'em) and gather your friends and family for a fun-filled 4th of July in Denton!
Where to start? It wouldn't be a national holiday if it didn't start off with a 5k, right? The Liberty Run with theDenton Parks and Recreation offers both a 5k run and a 1 mile walk. The race starts at 7:30, so get up early, stay hydrated, and wear your best 4th of July gear to really show off your patriotism for this fun race. Are you feeling a little unsure if you're up for running in the Texas heat? Think of it this way: all that exercise and sweating just might cancel out all the carbs you'll partake in later (hotdogs and beer, anyone?).
After finishing the race, stick around downtown for the 
Yankee Doodle Parade
 at 9 a.m. This fine Denton tradition includes the music stylings of the infamous Denton Institute of Phrenology Half-Fast Marching Band led by Jeffery Barnes. You'll get a kick out of their fun antics, trust us. And if the marching band isn't enough for you, don't fret. There will be all other parade joys that you can imagine, like floats, flags, and goodies tossed to the crowd.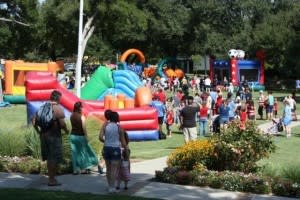 When the parade's over, choose from the family-friendly fun and live music at 
Dan's Silverleaf
 or wander to Quakertown Park for the 
Family Fun Jubilee
, starting at 10 a.m. We're talking some good ol' fashioned family fun like three-legged races, potato sack races, water balloon tosses and more. Also on the lineup of activities is a whipped cream eating contest. If you enter this contest, you'll be glad you started the day torching calories in the Liberty Run.
If you're in the mood to swing your hips to some live music, don't miss out on the last installment of 
Twilight Tunes
 on the Square from 12:30 to 2. The folk/rock stylings of Denton band 
Sol Tax
will be just the right tune to your 4th of July afternoon.
After all this excitement, the summer sun just may have you feeling a little lethargic. Mosey over to the Civic Center Pool to cool off and enjoy $1 admission until 6 p.m.
Plop down in a cozy spot in the shade and recharge your batteries while the kids get all their energy out thrashing around in the pool with their neon-colored pool noodles.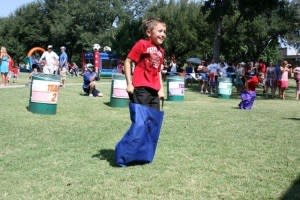 The excitement's not quite over yet. What would the 4th of July be without fireworks? The Denton Kiwanis Club hosts their annual fireworks show at the Apogee Stadium, and the show is always spectacular. Live music by The Dirty Pesos and George Dunham and the Bird Dogs will keep your energy up through the evening. Bring some foldable chairs or a blanket to sit on and guide your gaze upwards as the night sky is lit up with a dazzling array of fireworks.
Have a happy and safe 4th of July, Denton!
UPDATE: Now that the fireworks are at the Apogee, there will be no chairs or coolers allowed. Stadium seating will be provided.