In the movie Hitch, Will Smith's character explains to Kevin James's character that you only get one chance to make a good first impression. While they were referencing dating in Hitch, the same goes when it comes to impressing customers as well.
It only takes 6 seconds for someone to form an opinion on you and your business.   Make the most of those 6 seconds by being your best at all times.   Think about your posture, facial expressions and your first interactions to customers.   Greet them warmly and positively with confidence and let them know in those first few seconds you are ready to fulfill not only their needs but their expectations.   -Texas Friendly Hospitality Training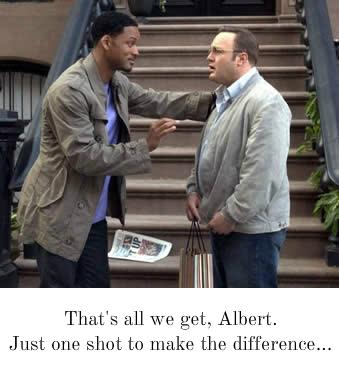 Those first six seconds can literally make or break a great experience.  Case in point:
As you all know by now, our Original Seekers are on the move.  You don't know them, but they know you.  And they are right in front of you when you least expect it.
Last week, two seekers conducted assignments at the same establishment just one day apart - less than 24 hours, actually.  And they had very different perceptions of their experience.
Before I give you the details of their experience, let me tell you about Seekers.  These people are a mystery to everyone.  You may even know them, but you won't know they are a Seeker.  They have no "Seeker ID."  They aren't carrying paperwork or filling out a survey there in front of you.  They aren't requesting strange things or standing out from among your regular, everyday customers and guests in any way.  They may be alone, with a date or friend, or with a group of people.  There is no pattern to count on for trying to identify them and "turn on your good service" only when they are watching.  Their job is to blend in and wait for great customer experiences to happen without provocation right in front of their eyes.  That means each of you must be "on" every minute you are on the job.
And Seekers have great influence in the competition realm of this program.
Seekers don't know each other, either...at least not necessarily as Seekers.  That's what makes this incident last week so interesting.  The first seeker had a date and, while this seeker had visited the assigned establishment more than once in the past, it had never been in the role of Seeker.  Let's just say the Seeker's antennae was up.  Eyes open and awareness on alert, this Seeker's report was glowing.  "The best ever!  Everyone friendly!  My attendants were especially awesome...almost like they knew why I was there!"
This is very cool Seeker feedback.  Obviously, a good job was done by everyone that day in that particular business because the Seeker's impression remained positive and keen from beginning to end and through numerous employee interactions during the experience.
The second Seeker, however, had a very different perception of the experience the very next day.  Of course, the staff was different this time around...but should that really matter?  In this case, sadly, it did.  Where did things go wrong?  At the first impression.  "No one said hello.  I literally had to take the initiative to gain attention so my business here could begin."  This Seeker went on to tell how the rest of the experience was okay, like it has been during any past encounter.   The Seeker was unimpressed, gave a ranking to everyone involved in the overall experience a mediocre ranking, all because that first impression got off on the wrong foot...and not one person throughout the experience did anything excellent to positively alter this guest's mediocre perception - which was unfortunately built on a negative first impression, and thus a shaky foundation.
This is powerful.  What an example of the important role every one of you plays in each other's ability for over-the-top success!  A positive first impression can set the stage for more positive everything throughout the guest experience!  More guest satisfaction; return business; guest loyalty; personal increase through tips and referrals; new customers.  And the list goes on and on.
YOU can be the difference.  First impressions happen 100s of times a day!  Decide now to make every single one count.