Behind the daily sounds that have become the norm of the Downtown Square there is another culture that lives among musicians and dining connoisseurs.
If you decide to jump off of DART's Green Line at the Trinity Mills station and head north on the A-Train you may encounter some art illumination at various spots in Denton.  This is the culture that takes aim at your visual senses versus your taste buds but that often is blended for a more savory entertainment.
Center for the Visual Arts: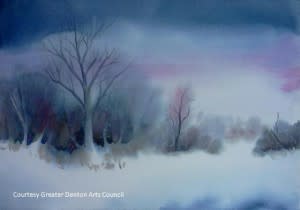 Gough Gallery Works from the Permanent Collection features the work of local, national and international artists, with an emphasis on Texan artists. Works represent contemporary trends in American art during the last half of the twentieth century in a number of styles and media: oil, acrylic, watercolor, photography, fiber arts, sculpture, collage and prints.
This exhibit is open through August 26, 2011, Tuesday – Sunday from 1:00 – 5:00 pm. Admission is free.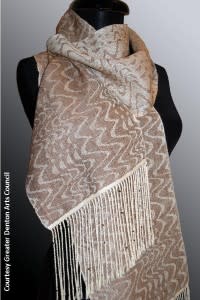 Meadows Gallery Translation in Time: 40 Years of Weaving is a juried exhibition that honors 40 years of the Denton Handweavers Guild by showcasing new works by guild members and University of North Texas fiber art students as well as historical works by charter guild members.
The exhibit is open through September 2, 2011, Tuesday – Sunday from 1:00 – 5:00 pm. Admission is free.
Black Box Theatre: Donna Trammell's "That's Life" This 90-minute musical parody spotlights and spoofs the real facts of life—everything from oil spills, inflation, political correctness and Facebook to a medley of "Old Folks Songs" lamenting nose hair, memory loss, acid reflux and assorted dysfunctions.
The musical will run July 29 -31.  Tickets are available by calling Black Box Office at 940-383-1356.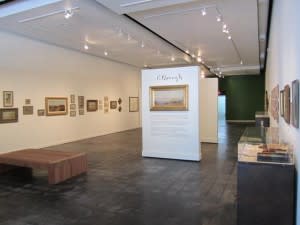 UNT on the Square: Frank Reaugh: Master of Pastels and the Plains of Texas
This exhibition contains impressive work of Frank Reaugh from the prestigious collections of Torch Energy, the Harry Ransom Center, the Panhandle Plains Historical Museum, Texas Tech University, the Dallas Public Library, the Dallas Historical Association, and the Dallas Museum of Art.
The exhibit is available through October 1, 2011.  Gallery hours are Monday through Friday, 9 am to noon and 1 -5 pm, with extended hours until 8 pm on Thursday.  Saturday hours are 11am – 3 pm  and the UNT Gallery is closed on Sunday.  Admission is Free.
Campus Theatre Little Snow White...A Grimm Musical by John Evarts
In an effort to help young thespians discover and refine their talents, the Denton Community Theatre School offers a Musical Theatre Production Camp for theatrical artist ages 10-18.  This final production is the end of the camp.
This production runs July 22-24.  The ticket price is $10 for General Admission and may be purchased by calling (940) 382-1915 or visit www.CampusTheare.com. Banter Bistro OXIDE @ Banter will debut mid-July.  OXIDE Gallery brings artwork by local artist to Banter's unique historical location.  Artwork will be on display for two months at a time.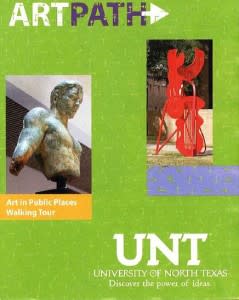 For more information visit www.OxideGallery.com UNT Art Path: The UNT Art Path is a self-guided walking tour of artwork on the University of North Texas campus.  The tour includes 36 works, indoor and outdoor, which includes sculptures and paintings.
Download the free self-guided brochure or request a College of Visual Artsstudent-led tour.
TWU Visual Arts East & West Galleries: VAST 125-Mile Juried Exhibition
Juried 2D and 3D art work from artists within 125 miles of Denton.
This exhibit is on display through August 5, Monday – Friday from 9 am to 4 pm and Saturdays by appointment.  Admission is Free. To purchase local art, here are a few locations you may want to hobnob around:
Jupiter House 106 N. Locust Street Open Daily from 6am - Midnight
Banter 219 W. Oak St Open Daily from 10am – Midnight
A Creative Art Studio 227 W. Oak Street, Suite 101 Open Monday from Noon to 6pm and Tuesday – Saturday from 10am - 6 pm.
Oxide Gallery 501 W. Hickory St. inside Linwood-Alford Florist Gallery hours are 9 am to 5 pm, Monday through Friday and 9 am to 1 pm on Saturday.
U.N.T. Ceramics Grads Summer Studio Sale Oak Street Hall July 8 ----10am-6pm July 9 ----10am-6pm July 10 ----12pm-6pm On the horizon Internationally renowned visual and performance artist Nick Cave will be the artist-in-residence for the University of North Texas Institute for the Advancement of the Arts during the 2011-2012 academic year.
Cave will also collaborate with the College of Music, Department of Dance and Theatre and other UNT arts programs to create a new performance piece.  The piece, scheduled to take place on campus in the spring, will include "30 newly created Soundsuits in the shapes of horse-like forms that move through campus and evolve into hybrid beings."