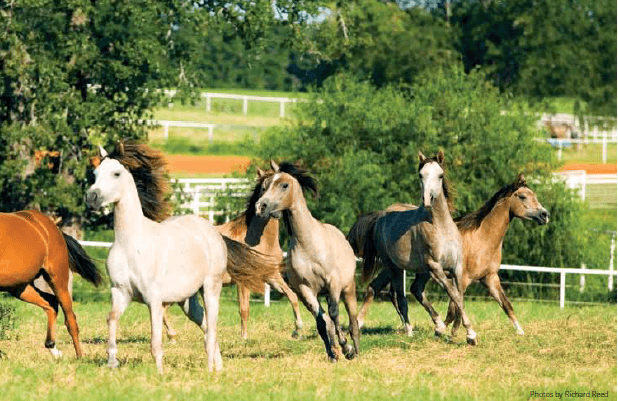 This series on Denton's essence has been fun thanks to readers' engagement.  Thanks to all of you who took the time to participate.  Remember the definition of essence? Per Webster, "the quality or qualities that make a thing what it is." Over the past few weeks, we have identified many of the qualities that comprise Denton's essence.  Music, art, creative culture, university influence, diversity, openness, retention of the hometown "feel" in the midst of growth are just a few these. One reader, Robin, did a great job of articulating her own summary of essence.  "I feel at home in Denton and grateful for the small town embrace. No matter where I travel in the world, I look forward to coming back to Denton."  Well said, Robin.
In this final article of the essence series, I want to hone in on a quality submitted by reader Judy Watkins whose comments centered on agriculture, specifically the burgeoning equine industry in Denton County.
Long ago, before the Industrial Revolution, America's economy was driven by agriculture.  In the past 100 years, other industries, inventions, technology, and unprecedented urban sprawl have eclipsed the importance of agriculture in the American mind.  We are fortunate in Denton County that this is not the case.  I would wager that most of you see the evidence of this fact on a regular basis and don't realize the value of what you are seeing.
Across Denton County, but especially in the northern realm, we enjoy beautiful vistas of rolling hills, lush pastureland, miles of fine fencing, grand homes and barns, and horses.  Lots and lots of horses.  There is an impressive population of more than 25,000 horses of virtually every breed and discipline on more than 350 horse farms.  Nowhere on the globe is there an equine concentration as vast and diverse as Denton County's.  While horses draw visitors from around the world, they are vital to our economy in many other ways as well.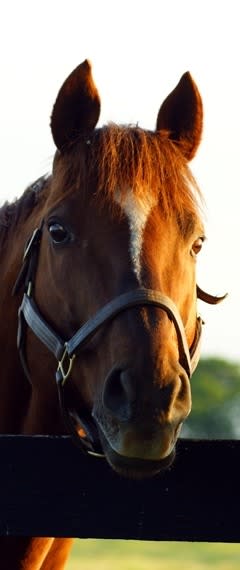 According to the Denton County Agricultural Extension Office the equine industry represents the largest agricultural impact on Denton County's economy over any other industry, more than $100 million a year.  Where is the money in all this horseflesh?  The answer is as diverse as the horses themselves.  Horse shows, sales, breeding, training, competition, racing, reining, cutting, and the list goes on.
Did you know that among Denton County horse farms we have some world-renowned superstars?  Valor Farm, for example, is a thoroughbred breeding farm and the only horse farm west of the Mississippi River ever to win two Kentucky Derby trophies.  Tom McCutcheon's reining ranch is another case.  Tom is the National Reining Horse Association's "Million Dollar Rider," with more than $1 million in lifetime earnings.  He was the 2010 U.S. Equestrian of the Year and won two gold medals in the last World Equestrian Games.
While horse sales alone are half of that $100 million, support businesses to the equine industry are critical to its success.  We see them all the time.  We just don't give full attention to how all the dots connect that make this narrow swatch of sandy loam soil in the middle of Texas prairie-land so incredibly equine-rich.  Veterinarians, hay, trailers, barn-building, building equipment and supplies, tack, feed, fencing, farrier services, breeding technology, education, and many other businesses buttress the ongoing health of our county's premier agricultural industry.  Together, they are the industry.
It was no surprise to me when Judy's comments on the essence column were about horses.  Judy is the primary step-on guide for the Denton Convention & Visitors Bureau's (CVB) Horse Country Tours.  The CVB has led hundreds of tours in the 8 years since they launched in 2006, Judy in the lead most of the time.  The tours are another example of fringe economic impact riding on horses.  Every tour group spends money in and around Denton eating, shopping, staying in hotels, enjoying attractions and activities.  Some groups are serious shoppers.  The CVB has hosted groups of high-dollar buyers from Mexico, Brazil, Germany, and Denmark among other countries.  When you consider the fact that some of our county's standing stallions are worth millions of dollars, well…you get the picture.  Judy nailed it when she said Denton's essence includes horses.
Judy leads six local motorcoach tours into the horse country each year.  These are tours where individual tickets are available for purchase.  The tours are great fun and educational at the same time.  Ticket sales for all 2014 tours are open now at www.horsecountrytours.com or by calling 940-382-7895.