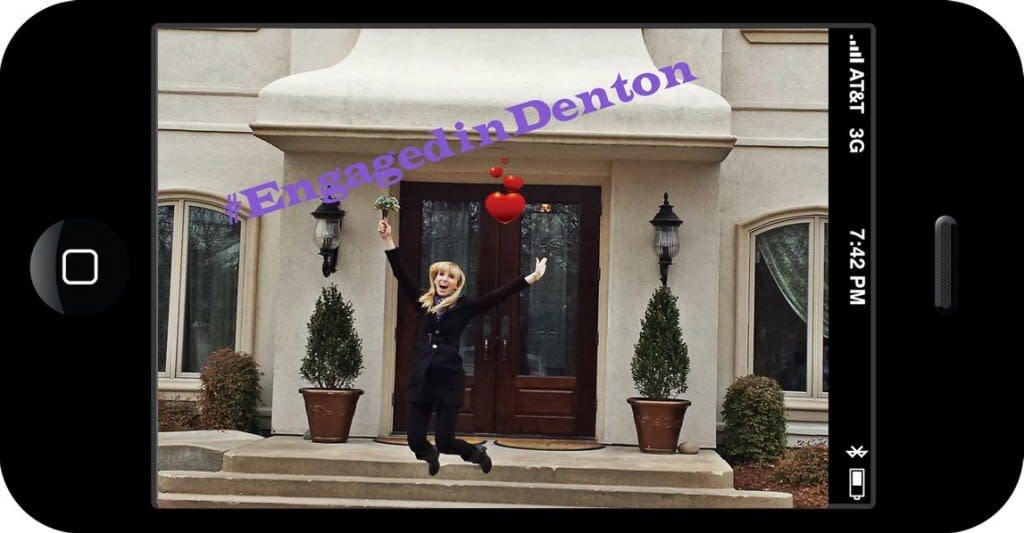 Let me take a moment to speak from experience as a newly-married lady. I wed my husband last summer, so the whole wedding-planning process is still fresh on my mind. We all like to think that planning your wedding will be all sunshine, rainbows, smiles, and glitter, but to be honest (at least in my experience) it's not as sparkly as we've dreamed. I said goodbye to my free time. My evenings and lunch breaks were taken over by Pinteresting wedding ideas (from how much cake and drinks to order for your guests to floral displays in peacock-colored combinations). My weekends? There wasn't much weekend left after spending the majority of it driving all over the Metroplex in search of lemon-raspberry and champagne-strawberry cake bites, floral arrangements comprised of hard-to-pronounce flowers, satin linens in rich, jewel-tones, etc, etc, etc. Weddings are special and lovely, but no one tells you how much time you'll spend running around to try and put it all together with a pressing deadline. To top it off, you'll be shelling out a hefty chunk of change to foot the bill for everything. All of this translates to plenty of extra stress on the happy couple.
Luckily, the Denton Convention & Visitors Bureau (CVB) is here to alleviate a good deal of that stress for brides-to-be. Brides from all over the Dallas-Fort Worth Metroplex, Southern Oklahoma, and beyond can rest easy knowing that they can tie the knot here in Denton and find all their vendors here too! Without the need to drive all over the Metroplex between cake-tastings and meetings with florists, caterers, etc, you can save precious time and keep stress at bay. But wait, it gets better.
Weddings can come with a staggering price tag after everything adds up. That is typically a given, something dreaded and unavoidable. How does $2,500 off your wedding sound? Certainly that would help alleviate some of those financial woes. If you book your wedding in Denton,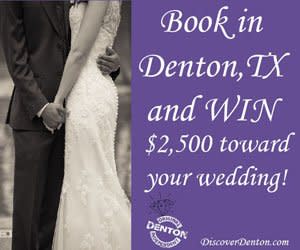 you could win! The Denton CVB is announcing a very exciting contest, "Engaged in Denton," and entering to win is easy. First, book an appointment to check out one of our great wedding venues. Then, while you're there, take a picture to share on social media (Facebook, Twitter, or Instagram). Make sure you're in the picture, whether you're taking a selfie or having your fiancé take a picture of you. Another thing you'll need in the picture is a wedding prop too (veil, bouquet, tiara, engagement ring, etc). Check-in on social media or tag the venue in your post, and don't forget to use the hashtag #EngagedinDenton. Easy enough! Want extra entries? Visit more than one Denton venue and take a picture at each! Enter the contest between February 1 and March 21 for your chance to win. The voting period will run March 1-31, so make sure to tell all your friends and family to vote for you!
The winner will be announced on April 1, 2014. For more information on the contest, visit discoverdenton.com/weddings. Good luck!