The Embassy Suites Denton Hotel & Convention Center recently received the #1 spot out of all 255 Embassy Suites at the beginning of 2019. This ranking comes from the internal Hilton corporate Quality Assurance audit that looks at the overall satisfaction scores from random Hilton guest reviews that are sent out. Satisfaction and Loyalty Tracker (SALT) surveys reveal what worked and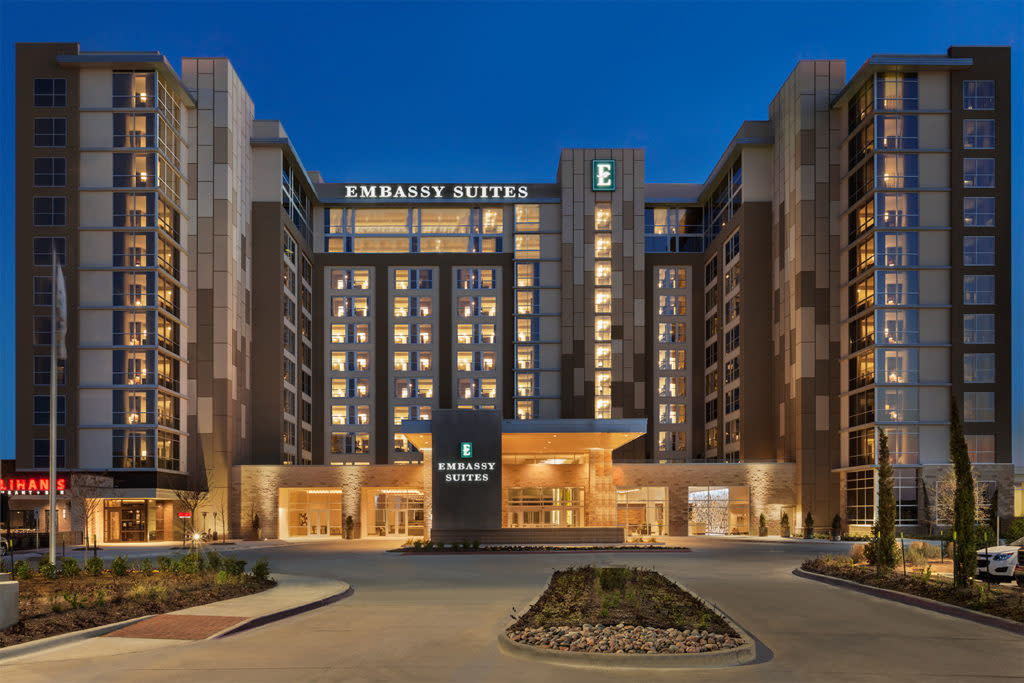 what didn't during a guest's most recent stay. From reservation and check-in to check-out and departure, this valuable feedback:
Helps identify areas for improvement.
Allows you to recover service failures.
Motivates Team Members to learn what drives guest loyalty.
"The Embassy Suites Denton Hotel and Convention Center is ecstatic to have received the #1 spot of all 255 Hilton Embassy Suites for the first quarter of 2019.  The team is focused on achieving the Connie Award at the end of the year for the top spot of all Embassy's.  It will help us to spread the word of just how special Denton Hospitality is not only in the great state of Texas, throughout the world." Jeff Pritts, General Manager
---
About Embassy Suites by Hilton
Embassy Suites by Hilton, one of Hilton's 15 market-leading brands, is dedicated to delivering what matters most to travelers. The full-service, upscale brand offers two-room suites, free made-to-order breakfast and a nightly two-hour reception with complimentary drinks and snacks. Both leisure and business travelers looking for a relaxed, yet sophisticated experience will feel right at home with brand-standard amenities like inviting atriums and complimentary 24-hour business and fitness centers.
For booking information, call 940.243.3799 or visit their website.