Our furry friends are there by our sides through thick and through thin, loving us for who we are no matter what. Don't you think our canine friends deserve a little attention and appreciation? Head downtown over to Quakertown Park for the 20th annual 
Dog Days of Denton
 to celebrate our furry friends in the most festive of fashions. The fun kicks off with "yappy" hour at 5 p.m. on Friday May 31, and the celebration continues on Saturday June 1 at 10 a.m.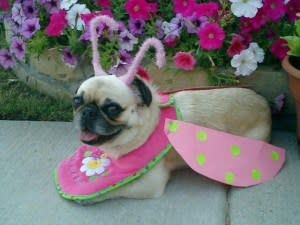 Think your dog has what it takes to be named as the Dog Days of Denton 2014 Spokesdog? Are you absolutely pawsitive? Then fill out an application and come ready to take home the gold on Saturday June 1 at 11:30. Applications to be in the Spokesdog running are due by May 22, so head over to their website here to get all the details on what you need to have your pooch entered. We'll give you a hint: start by finding the most fabulous outfit for your hound to wear.
But don't let that darling outfit go to waste by only using it once. While your dog's dressed to the nines, you might as well have them strut their stuff on the stage for the Canine Couture Fashion Show. Hey, you never know when your dog might be in the mood for a little ego boost and some wolf whistles in their direction.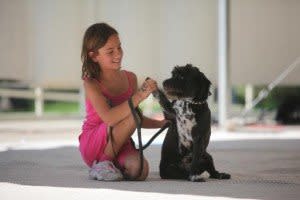 Your dog is 110% adorable, and your dog is fully aware of it. You're fully aware of it. So is everyone else at Dog Days. Ain't no harm in that! Your dog thinks he's hot stuff. That's okay. We say your pup isn't being conceited if it's true. At Dog Days, your dog can finally let loose and let their inner diva shine. So take 'em over to get some "Glamfur" photos, big sunglasses and all. There will be tons of fashionable accessories for your hound to choose from for their 15 minutes of fame in front of the camera.
In addition to dressing up, there will be plenty of other things for dogs and their humans to enjoy at Dog Day of Denton. There will be plenty of vendor booths, so treat your canine buddy to something nice. After all, this weekend is all about them.
There won't be a dull moment at Dog Days. The weekend will be full of performances (like Pet Tricks and a Dog Singing Contest), demonstrations (like Dancing with the Dog and Texas Heat Flyball demonstrations), festival food, and more! So what're you waiting for? Have your dog start fine-tuning their skills and primping up now, so you guys are ready come May 31!
Dog Days of Denton Location: Quakertown Park, 321 E. McKinney St. Days and Times: Friday May 31, 5:00-8:30 p.m., Saturday June 1, 8:30 a.m.-2:00 p.m.