March is over and so is Munch Madness—our first contest during the "Dig Little d" Campaign. If you've been living under a rock (or not on social media, which is basically the same thing), "Dig Little d" is a marketing campaign launched by the City of Denton, the Denton Convention and Visitors Bureau, Denton Main Street, and Downtown businesses to assist the community in keeping up-to-date on improvements in the Downtown area.
Munch Madness was loosely based on March Madness, but with restaurants, instead of basketball teams. Voters were asked tp use social media to choose the Downtown restaurant that delivers the Best Dining Experience, taking into consideration a combination of the food, service and atmosphere.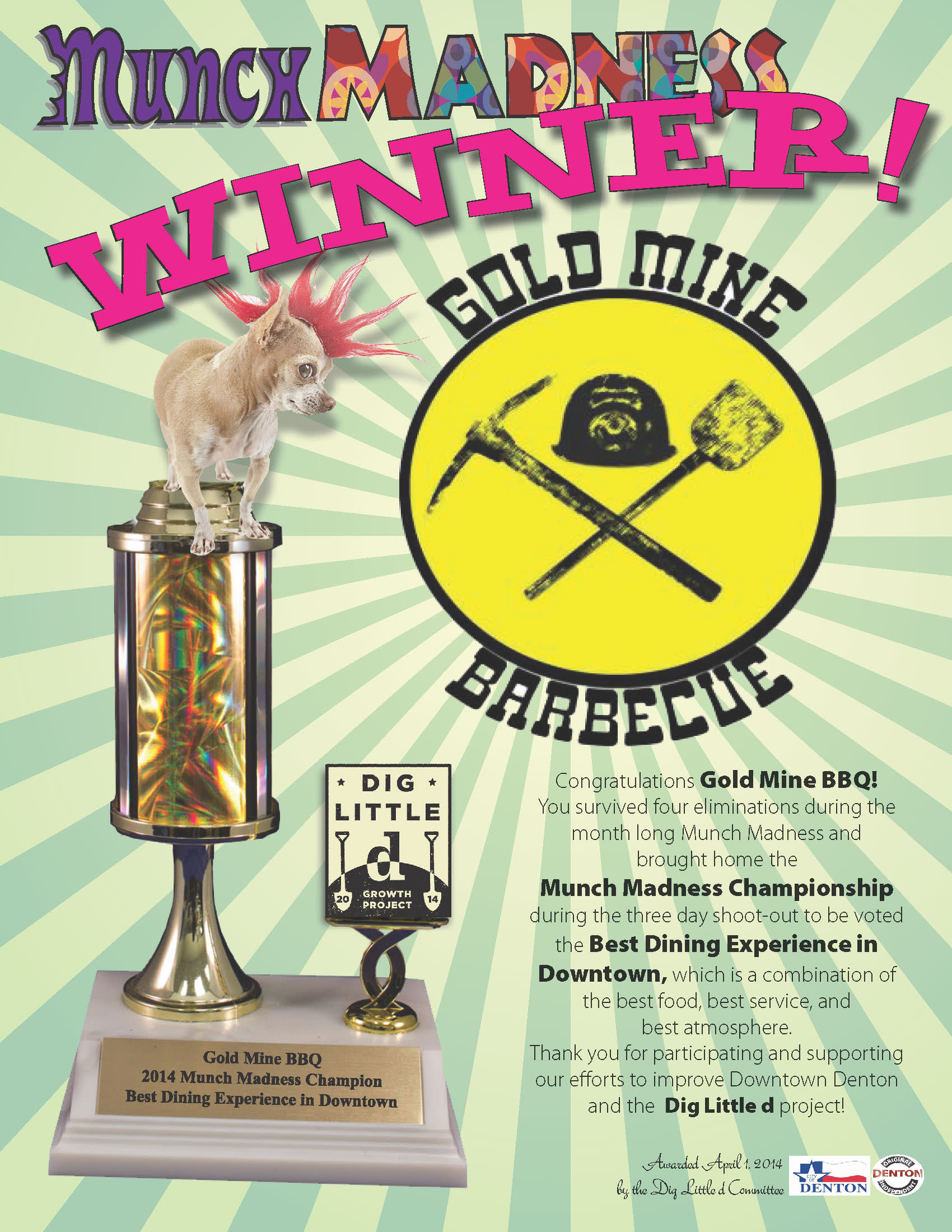 The contest began on March 1 and ended at midnight on March 31. On March 29, the two top leaders were The Chestnut Tree Tea Room and Bistro and Gold Mine BBQ. Rusty Taco was named the Wild Card restaurant; they qualified by the having the most "check-ins" on Four Square. After a three day social media "shoot out" among the finalists, the winner of the 2014 Munch Madness contest is Gold Mine BBQ, 222 W. Hickory, Suite 100.
Vince Wolf, owner of Gold Mine BBQ, said, "We didn't go into this expecting to win. We just wanted to raise awareness about our restaurant and food."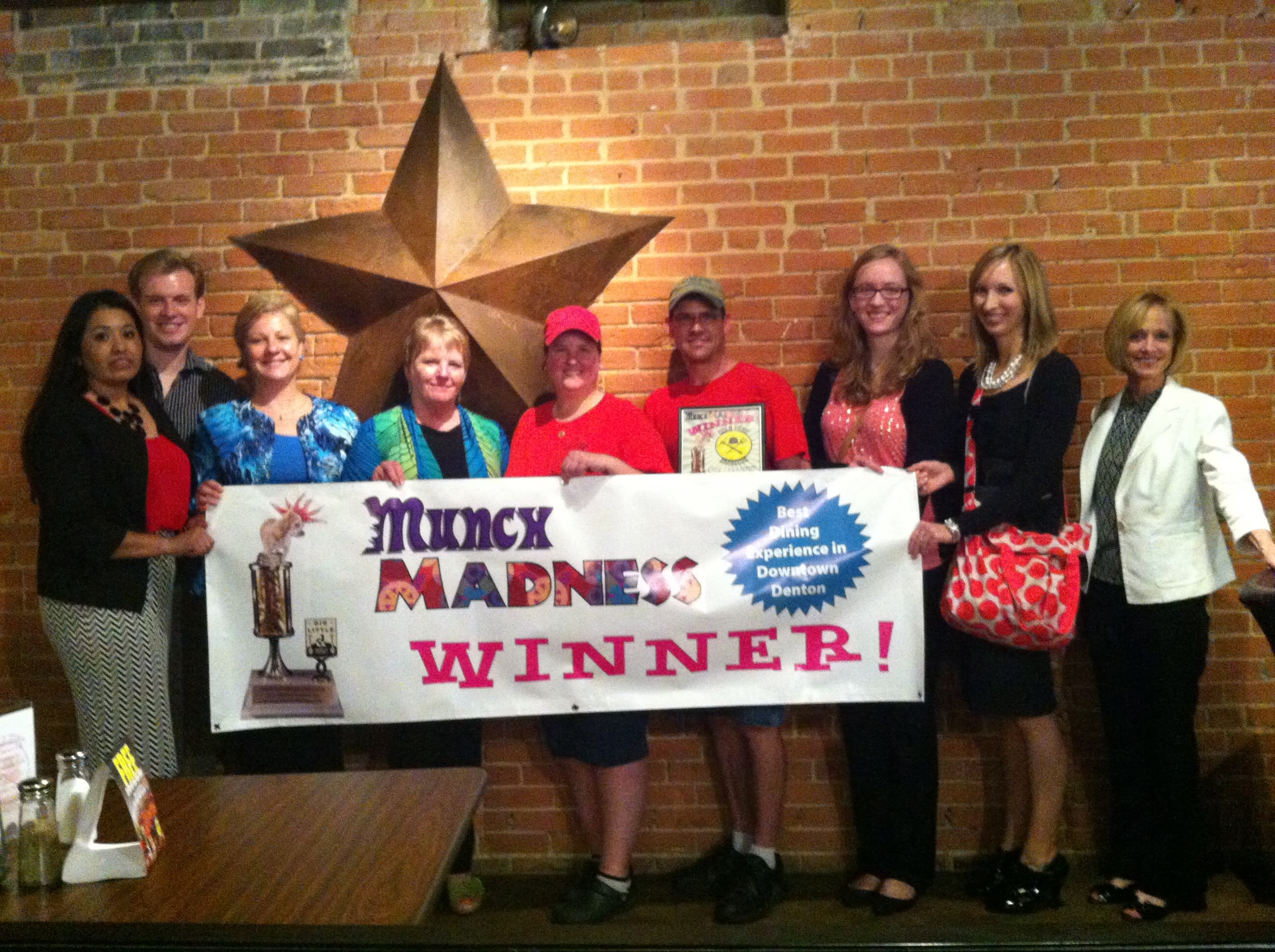 Raising awareness was also a goal for the City's Economic Development Department, which (among many other things)  oversees downtown development, assists small businesses, and supports events and festivals in downtown. During this part of the "Dig Little d" campaign, Downtown Denton Texas' Face Book page gained more than 500 new followers.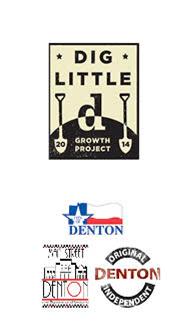 We hope you all become our friends on Facebook and keep up with the contests and fun things we're doing (check out the chalk board at Industrial and East Hickory Streets and tell us why you love Denton!) as we go through the Capital Improvement Project for East Hickory Street. Downtown is booming and you need to know what's happening!