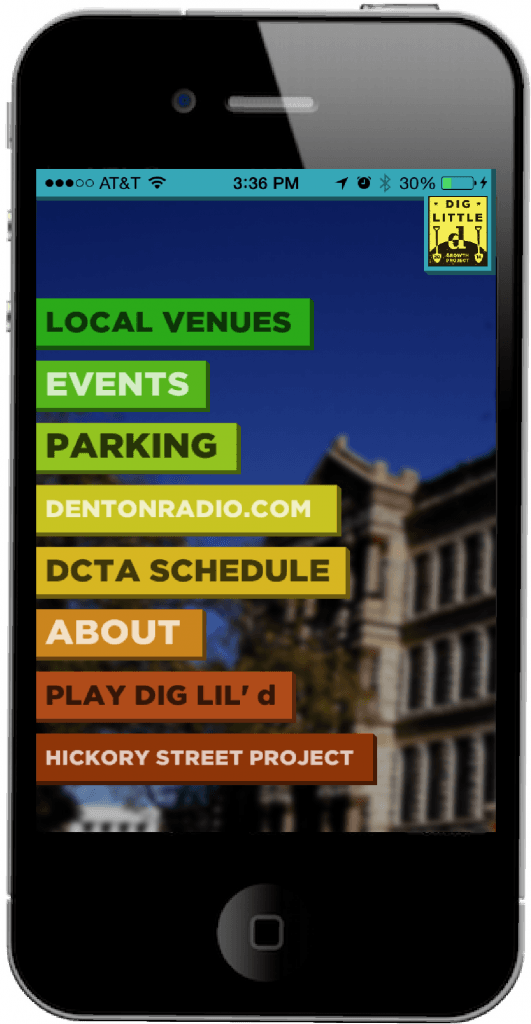 Dig Little d! The new, official app of Denton! Last week the app launch took place at the Point Bank Black Box Theatre. It was created by a company called From the Future who has worked on designing video games, apps and websites. The From the Future team worked with the Denton CVB staff and local merchants and organizations to come up with the content of this AMAZING app.
The app has everything that's going on in Denton for you to see instantly at your fingertips.  There are six tabs to choose  from and then there is a game that is not quite ready for the world yet, but I assure you that it will be available soon. The tabs are; Local Venues, Events, Parking, DentonRadio.com, the DCTA schedule, and updates about the  ongoing Hickory Street Project. Personally, my favorite features are the Events and Local Venues. One of the  worst things to do when you don't know where to go for dinner, out at night, or even for coffee with your friends is  to visit four or five websites and then try to make a decision. This app is all those websites in one, you can click on  what you are looking for, make your decision and go. Also I love that when I'm bored or I don't have anything to  do I can go to the Events tab and see everything that is going on around town. And to make your life even easier,  after you decide where you're going or what you're doing, you can look at the parking map and find the most  convenient parking spot! SO.HELPFUL.

I think that this app is exactly what we needed in Denton. It's making the city more accessible and it will give  visitors the inside scoop on all

the local places so they can see all the exclusively Denton scenes. The app is FREE and  available for Apple and Android phones, just search "Dig Little d" and you're set!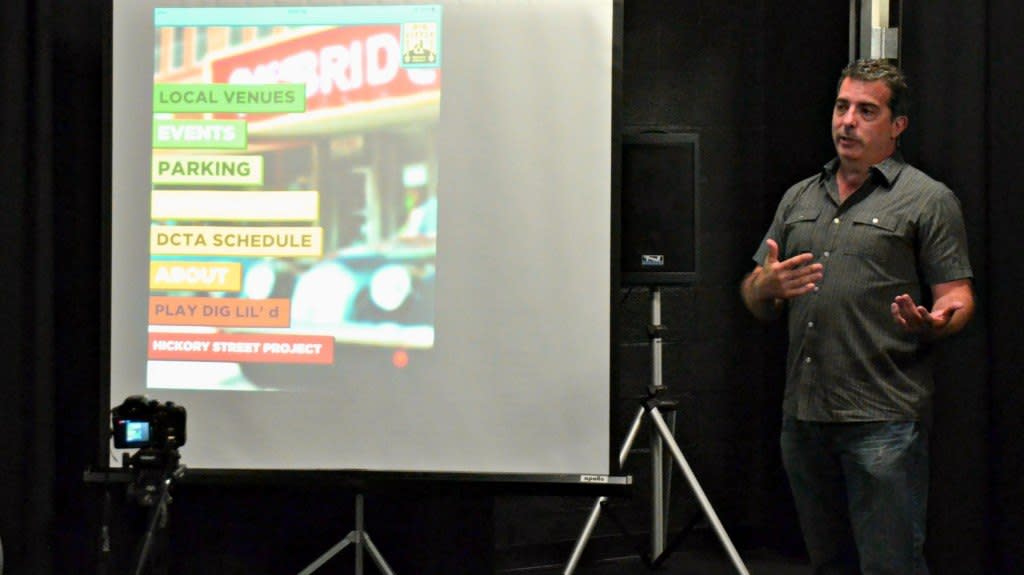 Mike Christian, C.E.O. with From the Future, highlights the Dig Little d app features.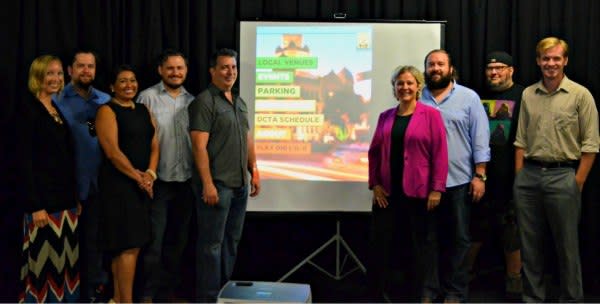 From the Future team and the Denton CVB team were all smiles at the Dig Little d App unveiling.